C.S. Muncy
is a New York City-based freelance photojournalist with a client list that includes The New York Times, The Wall Street Journal, Newsday, The New York Daily News and The Village Voice. His work has also appeared in Time Magazine, The Smithsonian Magazine and Wired Japan. In 2012, he was selected for the 25th Eddie Adams Workshop, received the NPPA Short Course Travel Grant and won first prize in the National Geographic/Nikon "Full Story" photo contest. A graduate of the Defense Information School, he enlisted in the United States Air Force in 2002 and is currently a combat correspondent with the 106th Rescue Wing.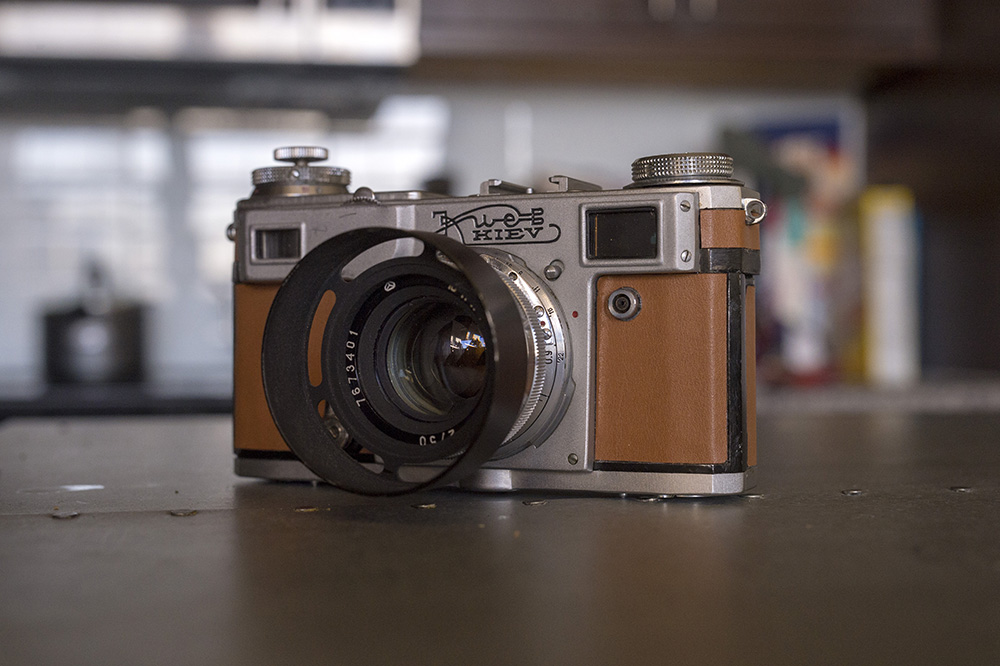 About a decade ago my wife (then girlfriend) bought me a Kiev 4 rangefinder for Christmas. For those of you unfamiliar with the brand, Kiev 4's are essentially Russian/FSU copies of Contax II's. Buying an FSU camera can be a tricky business — sometimes they'll be functionally perfect, but the exterior will look a bit wonky. Other times they'll be parade perfect, but otherwise completely non-functional. It's hit or miss, but with some effort (or if you manage to find a seller you can trust) you can find some great deals.
The camera she got me, thankfully, worked perfectly — and the exterior wasn't in too bad shape. My biggest complaint was the leatherette, which was cracked, dry and rough. At the time, I didn't think too much about it.
Over the years I would play around with the camera, taking it out to shoot every couple of weeks — but the problem of the leatherette bothered me. I wanted something a little nicer, and after some research I managed to hunt down CameraLeather.com, which sells laser-cut leatherette for almost any camera you can think of. It's not hard to replace leatherette, but it's not for everyone.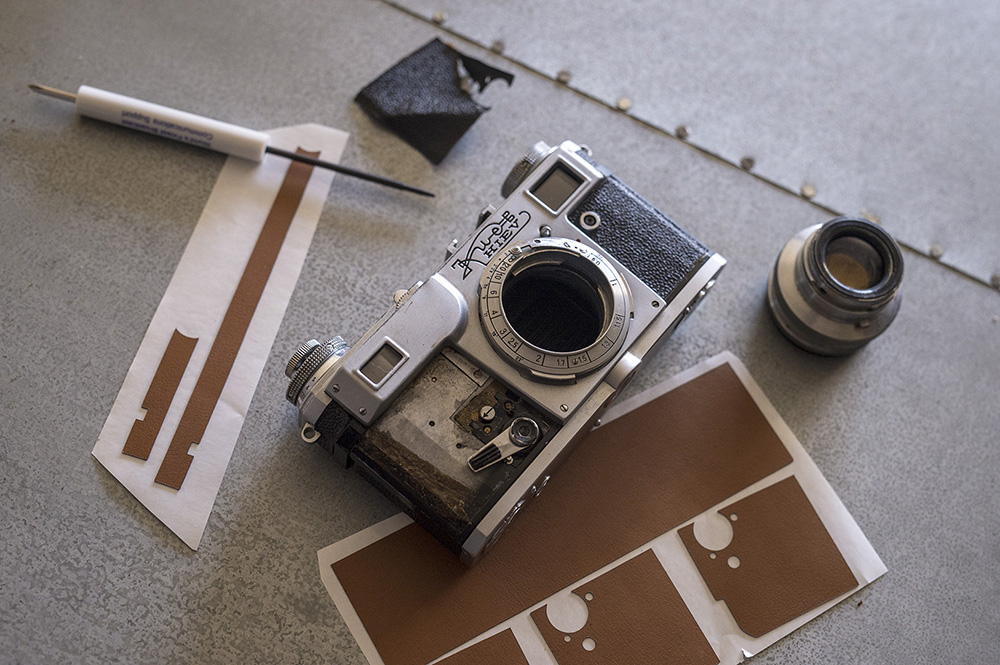 If you're going to start playing dress-up with your cameras, you're going to need a few tools. I used a flat-bladed screwdriver, but there are plastic shivs you can buy or make that would do the job just as well without scratching the metal. A dental pick is also useful for smaller areas, and for scraping off old glue. This last part is important — without a smooth surface, the leatherette will not lay flat against the camera surface.
Second, think carefully about what kind of leather you want to get. Personally, I'm not at all a fan of garish colors, snakeskin, or wood-grain patterns. Even the brown leather I picked for my Kiev is at the edge of what I'd consider tasteful. But hey, to each their own.
Peeling off the old leather can run the gamut from incredibly easy to mind-numbingly annoying. If the factory used an excess of glue — as they did with my Kiev — you're going to spend a lot of time trying to work it free. Again, remember to remove the glue!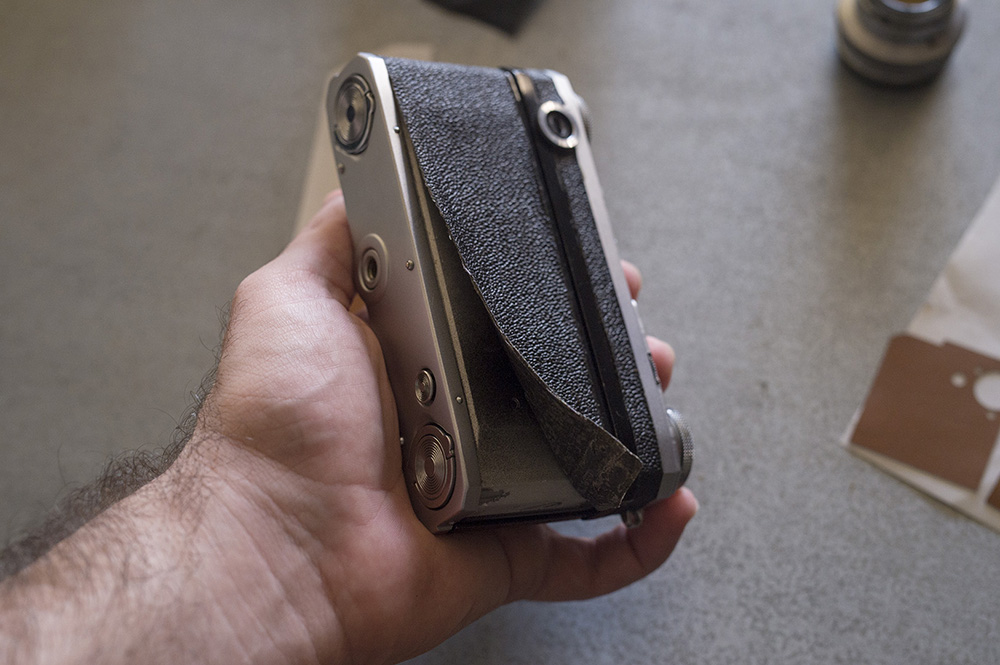 Once the camera is undressed you can start placing your new leather. I used a small screw-driver to remove the self timer before placing the first piece — however if you're not disassembling your camera, rethink doing this yourself. It's incredibly easy to lose small parts.
Since the leatherette is laser cut, there isn't a lot of tolerance built in for misplacing it. Don't press the sticky side down until you're absolutely sure it's lined up correctly.
Once the old leather is removed and replaced, spend some time smoothing it out. Use firm pressure and solid strokes to make sure the new leather is seated correctly and sticking to the proper place. After that, you should be good to go!