C.S. Muncy
is a New York City-based freelance photojournalist with a client list that includes The New York Times, The Wall Street Journal, Newsday, The New York Daily News and The Village Voice. His work has also appeared in Time Magazine, The Smithsonian Magazine and Wired Japan. In 2012, he was selected for the 25th Eddie Adams Workshop, received the NPPA Short Course Travel Grant and won first prize in the National Geographic/Nikon "Full Story" photo contest. A graduate of the Defense Information School, he enlisted in the United States Air Force in 2002 and is currently a combat correspondent with the 106th Rescue Wing.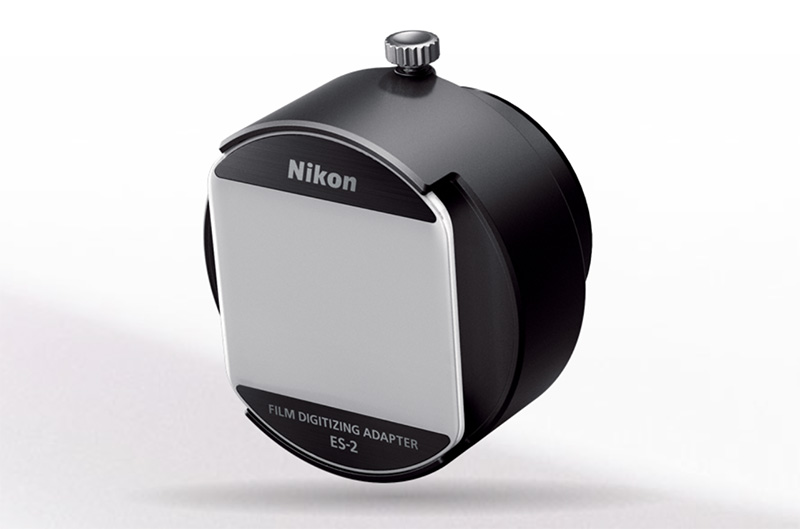 Buried among the thousands of articles and blog posts on the newly released Nikon D850, there was an announcement for the new ES-2 Film Digitizing Adapter.
The last item like this, the ES-1, was designed solely to duplicate slides, and while there were later attachments to allow for replicating from negative film strips, the new ES-2 makes the entire process so much easier.
Unlike scanners, which can be bulky, complicated, and usually comes with a steep learning curve, the only hardware needed with the ES-2 is the FH-4 film strip holder or FH-5 slide holder, a decent macro lens and a flash. I do have two concerns, however:
1) It appears that you won't be able to duplicate "full frame," which is to say that you won't be able to capture the edges of the film border. That's an aesthetic choice, but one I prefer whenever scanning up my film. It'd be nice to have been able to include something like that.
2) For obvious reasons, you're not able to replicate unsual film formats. I love shooting panoramic — so shooters like myself who use XPans, Wideluxes or other off-sized cameras will still have to use dedicated scanners.
With the ever-increasing amount of analog shooters out there these days, the advantage of the ES-2 should be obvious. It's portable, extremely easy to use, and with a suggested retail price of $149.95, it's much more affordable than many other dedicated scanners. Fingers crossed that Nikon continues offering new tools for analog support.