C.S. Muncy
is a New York City-based freelance photojournalist with a client list that includes The New York Times, The Wall Street Journal, Newsday, The New York Daily News and The Village Voice. His work has also appeared in Time Magazine, The Smithsonian Magazine and Wired Japan. In 2012, he was selected for the 25th Eddie Adams Workshop, received the NPPA Short Course Travel Grant and won first prize in the National Geographic/Nikon "Full Story" photo contest. A graduate of the Defense Information School, he enlisted in the United States Air Force in 2002 and is currently a combat correspondent with the 106th Rescue Wing.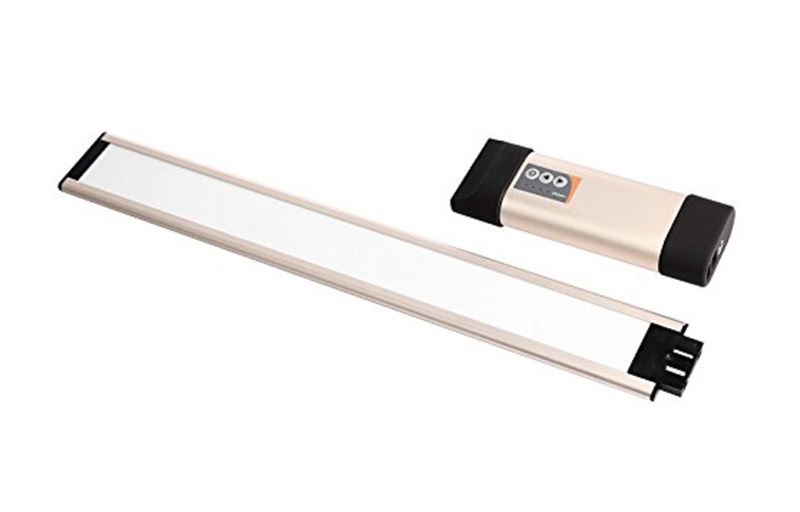 About this time last year I tested out and reviewed the Polaroid BrightSaber hand-held light wand. Very similar to the Westcott Ice Light, it offered shooters a battery powered, portable strip light for shooters on a budget.
One issue I've had over the years with professional-grade studio setups has been the space and weight they occupy in my kit. I'm often shooting portraits on location, and having to lug around thirty pounds of lights and batteries can be problematic. The BrightSaber occupied a very specific part of my kit — it won't ever replace a softbox or outpower the sun, but it does provide a very unique variety of looks. That said, it was still pretty big; it's not heavy or bulky, but it's a little less than a meter long, and didn't collapse down.
Recently, Polaroid sent me their next version, the Travel BrightSaber. While it still retains the LED-light source, the platform breaks down to a battery unit and a flat light strip. This can save a fair amount of space in your bag, but more on that later.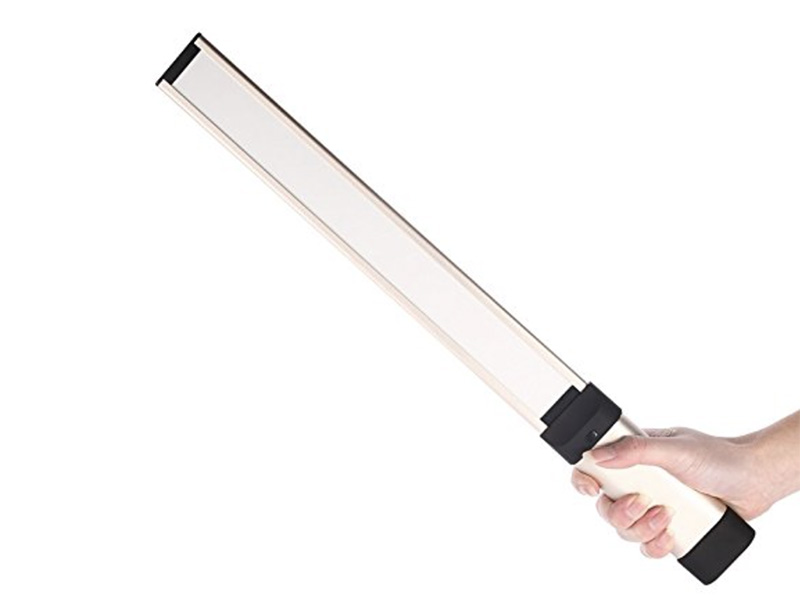 The mechanics of the light are absurdly simple — the removable strip features almost a hundred individual LEDs covered by a diffusing section of white plastic. This can also be color-controlled to match with different light sources via a plastic sleeve-style filter that slips over the front, allowing you to keep your color balance within the 3200k to 5500k range.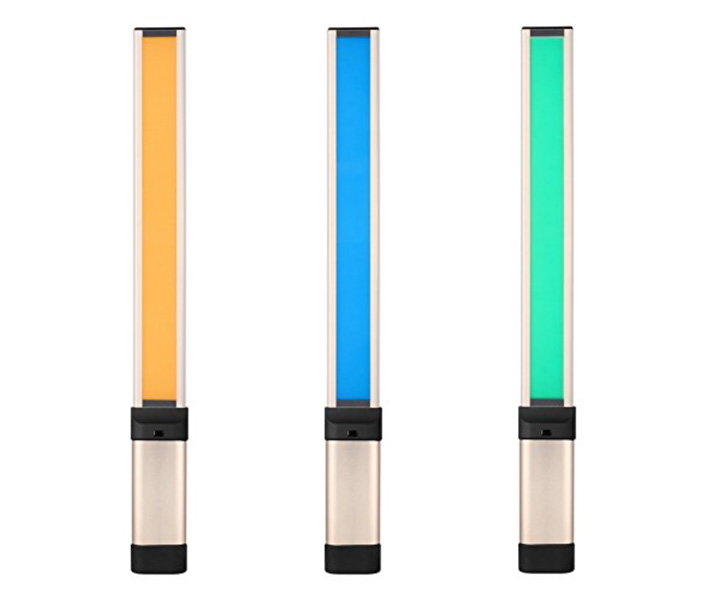 The power settings are controlled via several buttons on the removable handle. My previous complaint with the earlier model was the soft-button style controls — I would have preferred something with more physical feedback like a slider or switch. The Travel BrightSaber retains these buttons.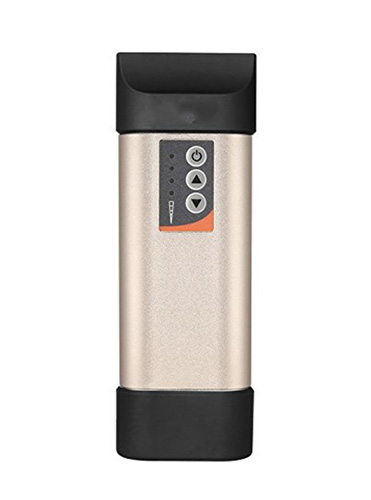 When it comes to build quality, I think it's fairly well built (with some qualifications.) The plastic and battery assembly are simple and well built, so I have no doubt it will hold up under trying conditions. I used this during Holi while firing off smoke grenades — the powder and smoke seemed to have no effect. On top of that it took some heavy hits during setup and tear-down. My biggest reservation comes from the assembly point where the light meets the battery grip. The flat light slides about an inch or two into the grip with a plastic connection. This is the likeliest failure point if things were to go wrong. You also really need to double and triple check that the connection is solid.
As I mentioned above, I used this on scene at Holi. This is a particularly trying environment: you have to travel to different locations, deal with people in a wild and celebratory mood, and protect your gear against damage from powder, smoke and impact. Being able to pick up and go in a hurry was a huge bonus. On top of that, I was able to use this in combination with my radio-triggered strobes without the need for any extra equipment.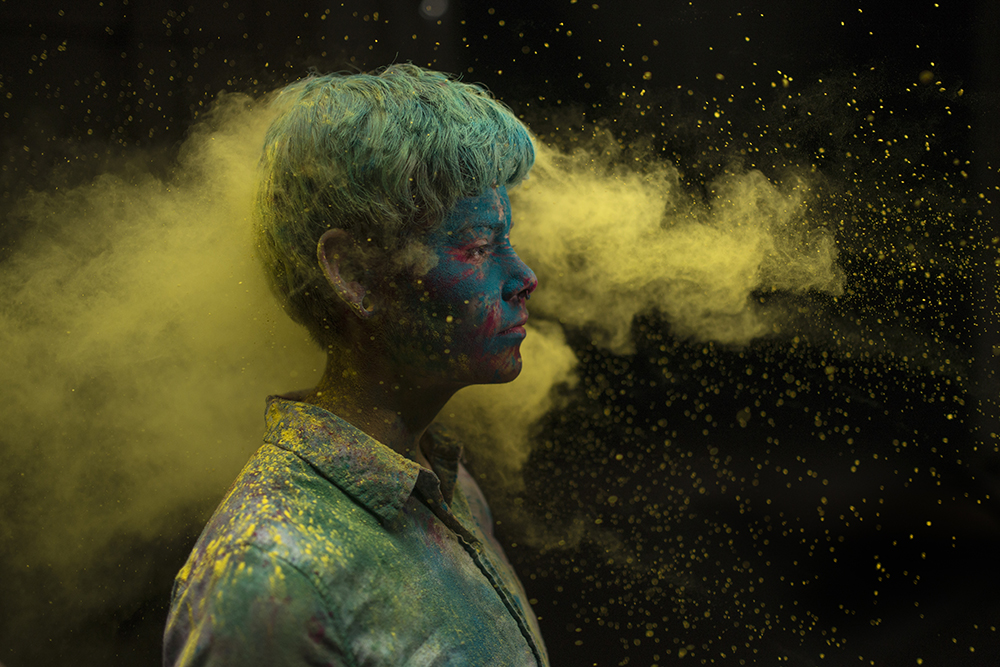 This is a great, affordable tool for portrait photographers who do a lot of work in the field rather than in a studio. The battery life lasted throughout the shoot (though I would always suggest carrying backups) and the design is simple enough anyone can use it.