C.S. Muncy
is a New York City-based freelance photojournalist with a client list that includes The New York Times, The Wall Street Journal, Newsday, The New York Daily News and The Village Voice. His work has also appeared in Time Magazine, The Smithsonian Magazine and Wired Japan. In 2012, he was selected for the 25th Eddie Adams Workshop, received the NPPA Short Course Travel Grant and won first prize in the National Geographic/Nikon "Full Story" photo contest. A graduate of the Defense Information School, he enlisted in the United States Air Force in 2002 and is currently a combat correspondent with the 106th Rescue Wing.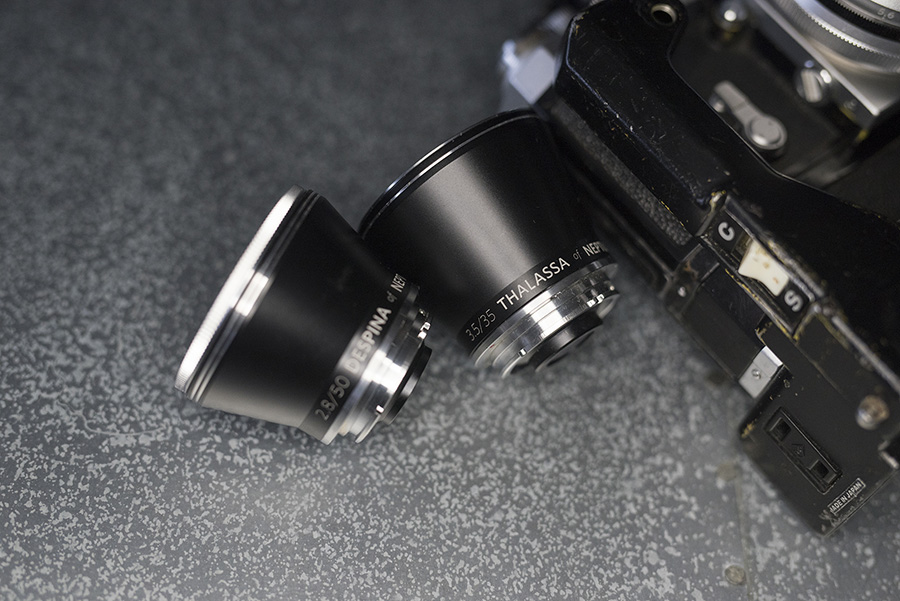 For a number of years camera and lens manufacterers toyed with the idea of universal lens mounts. Tamron is a famous example, with their modular system in the eighties and nineties. Leica, Contax and Pentax's mounts could be considered a type of universal mount — the M42 and LTM designs were used by several companies, and the LTM mount is still manufactured and sold to this day by Voigtlander. Generally speaking though, the concept never quite caught on. Companies liked locking their customers into their own unique ecosystem of equipment — and there are advantages to having a lens designed specifically for your camera rather than a universal lens adapted to it.
When Lomography sent me a sample of their Neptune Convertible Art Lens System for testing, I was somewhat skeptical. Outwardly, the lens appeared well machined and easy to operate, but the cost gave me a moment of pause.
Before getting into the cost, let's talk about the lens itself. If you've ever used the old 1950's era Kodak Retina series of cameras, you'll be familiar with the concept — the base comes in a Nikon mount, which can easily be adapted to a Canon or mirrorless camera, and consists of a focusing helicoid, aperture, lens element and mount for aperture inserts. When I first saw this lens, I was concerned that an open mount would allow dust and debris onto the sensor, but the mount's glass element prevents this. The aperture and focusing ring turn smoothly, and with just enough friction to keep from feeling loose. The aperture ring itself is clickless, and that's something you have to watch out for. For future version of this lens, I would encourage Lomography to change the grip texture on either the focusing or aperture ring — they're very close together, and it's easy to get the two mixed up if you're not paying attention.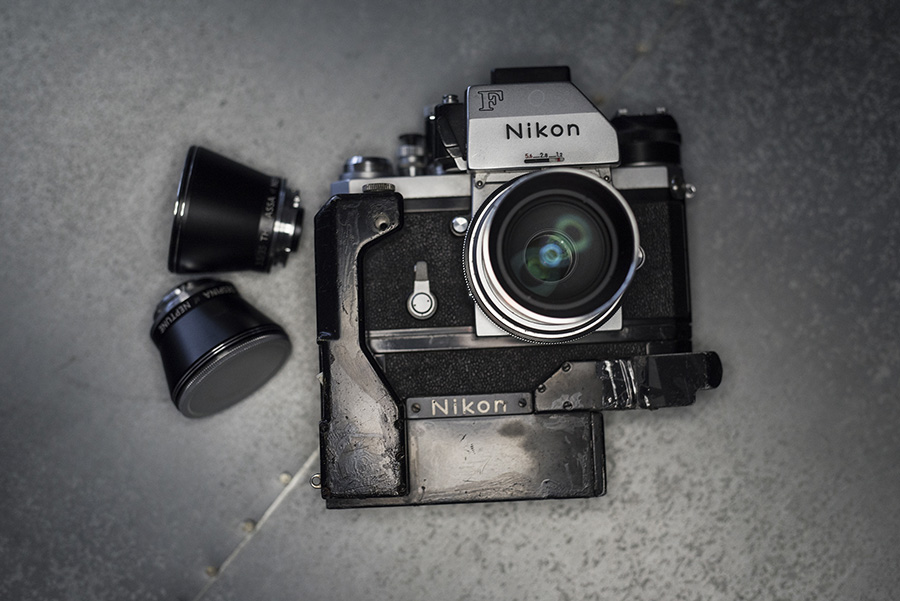 Right now there are three lens designs available, a 35mm f3.5, an 80mm f4, and a 50mm f2.8, with future designs already in the works according to Lomography. The lenses themselves are simple enough and feature no moving parts — because of that, you're saving a ton of weight and space. In my bag, the three lenses and the mount occupied the same amount of space as my Sigma 35mm 1.4 Art. For travel photographers, this can be a huge bonus. Carrying around a ton of weight is exhausting, and anything you can do to lighten the load would be sorely appreciated.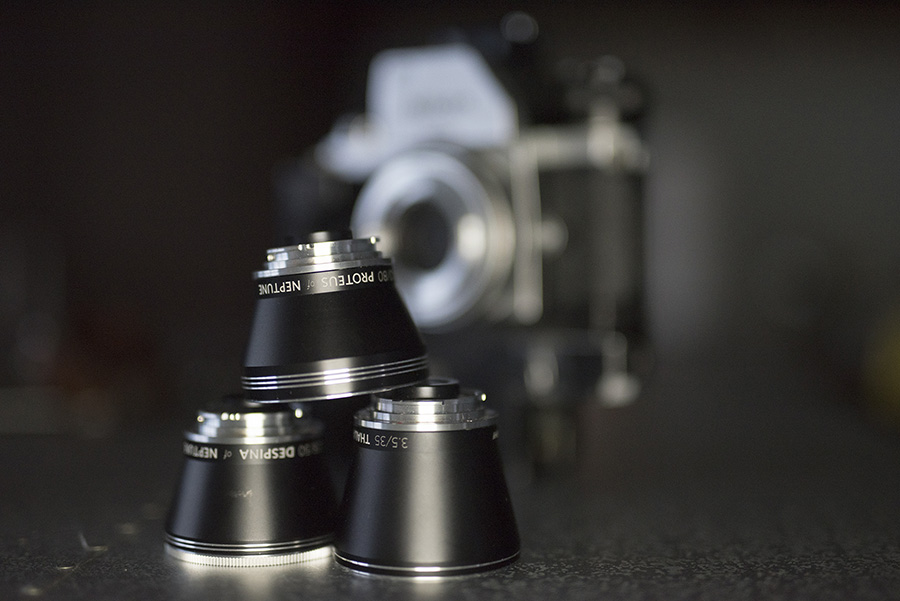 The optics are surprsingly sharp, with good color rendition and contrast. While the kit comes with aperture plates, I was only able to test it with the standard setup. The native bokeh is nice and pleasing to the eye — if anything, the optics really remind me of old-school 1970's Nikon and Canon glass. I think street shooters will enjoy this — though for portrait work, I found myself using the 50mm almost exclusively.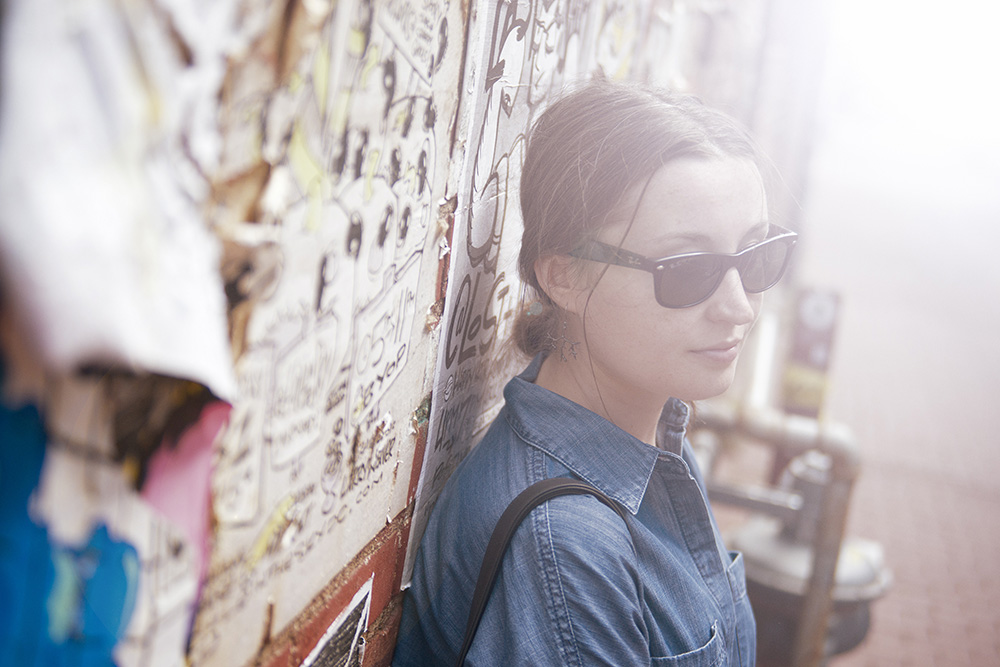 Circling back, I'd like to talk about the cost. If you pitch in to their Kickstarter now, you can buy the complete kit for around $650. Later, the lens system will sell for over $900. That's a pretty steep price, which should be considered when looking into whether or not to buy one. However, compare that price to what you're getting: a trio of sharp, lightweight lenses ideal for a wide variety of scenes, that's almost universally adaptable to nearly any camera system. With the clickless aperture, it's also ideal for videographers.
I'm encouraged by the fact that Lomography is experimenting with new and unique designs. Adding some fresh blood and inovative thinking to a market bloated with more traditional designs can only be a good thing. I'm concerned that the price — a not insignificant factor — may cause people to turn away, but there's a lot of potential to this particular design.
PROS
– Solid build
– Sharp optics
– Huge savings in weight and space in your kit
– Good for street and travel shooters, videographers
CONS
– Price may disuade some people
– Aperture ring should have a different texture than the focusing ring