C.S. Muncy
is a New York City-based freelance photojournalist with a client list that includes The New York Times, The Wall Street Journal, Newsday, The New York Daily News and The Village Voice. His work has also appeared in Time Magazine, The Smithsonian Magazine and Wired Japan. In 2012, he was selected for the 25th Eddie Adams Workshop, received the NPPA Short Course Travel Grant and won first prize in the National Geographic/Nikon "Full Story" photo contest. A graduate of the Defense Information School, he enlisted in the United States Air Force in 2002 and is currently a combat correspondent with the 106th Rescue Wing.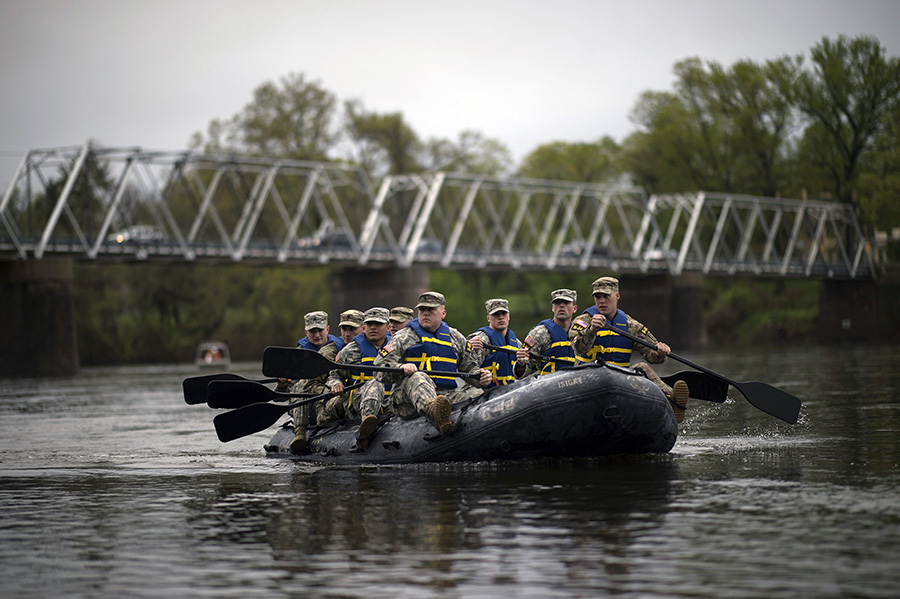 I was recently asked to help shoot the Army National Guard's Best Warrior Competition, Region One. During this time, fourteen soldiers competed in a three day event that featured urban warfare training, land navigation, river crossings and a twelve-mile timed ruck march. From these fourteen soldiers, two would be selected to go on to compete in the 2017 Army Guard's national competition.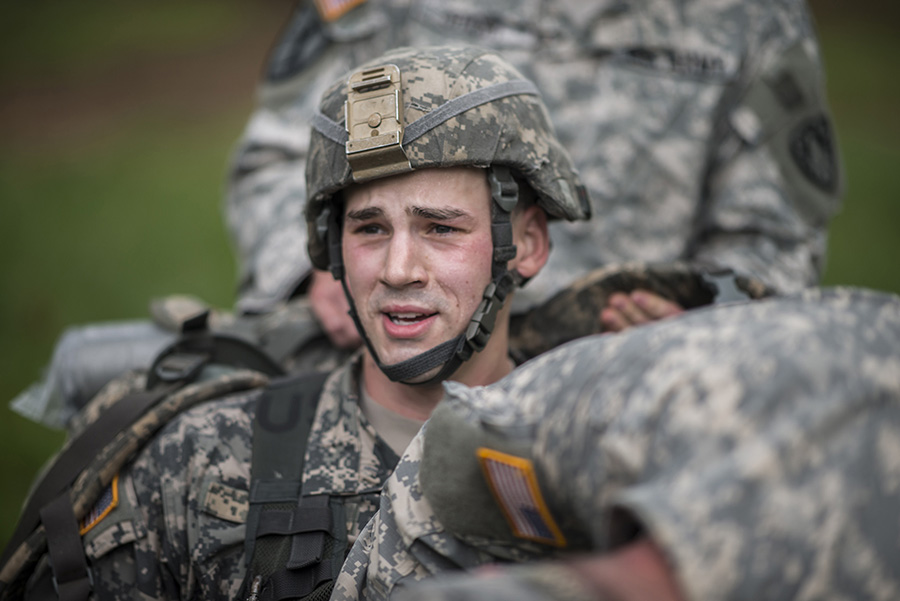 If there's one thing I'm going to remember for the next time I shoot one of these, it's this: pack lighter. Between the kevlar, helmet, camera gear and other personal protective gear, I had probably packed over two hundred pounds worth of stuff. Transporting that much was a true pain in the butt, particularly when much of it remained unused.
For this job, I carried three cameras – my Nikon D4 and D800 and my Hasselblad XPan. I also carried a variety of lenses in my new Press Fashion "Now Bomb," a carrying rig very similar to the Newswear Chest Vest. I also packed a rather complete light kit, including a Flashpoint XPlor 600 and eVOLV 200.