Chris Palermo
is a frequent freelancer with Hearst Connecticut Media and News 12 Connecticut. He was recently featured as a contestant on Top Photographer with Nigel Barker on AdoramaTV. He just relocated to Brooklyn, New York. He can be contacted at 
chris@cpalermo.com
 or on Instagram at
@chris.palermo
.
This whole thing came about pretty spontaneously. I was spending part of the summer of 2015 visiting friends in Florence, Italy. No agenda, just exploring, shooting photos and soaking up the Tuscan sun. Someone told me about this thing called Calcio Storico that was taking place in a few days. I, like most of the world, had never heard of Calcio Storico, but I knew I had to shoot this thing from what they told me about it.
Calcio Storico, or Historic Football, is this centuries old game that can be described as a mixture of soccer, rugby, and UFC. Every year in June, the four neighborhoods of Florence compete in this tournament that concludes on the 24th, the day of the city's patron saint, San Giovanni. It is an immensely dignified tradition for the city of Florence.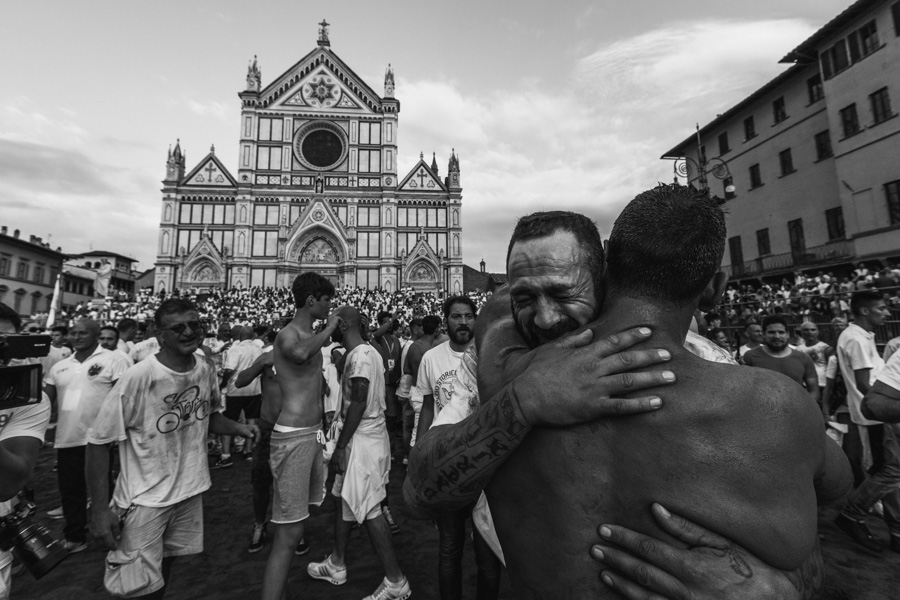 The objective of the game is to use your hands or feet to get the ball in the net at each end of the field. The rules are scarce and fighting is a staple of play. The most prevalent tactic of play is to do whatever you can to incapacitate your opponent to reduce the number of players. People bleed. Paramedics line the sideline for the inevitable injuries. It's been referred to the most brutal sport on earth. How could I pass up such an opportunity?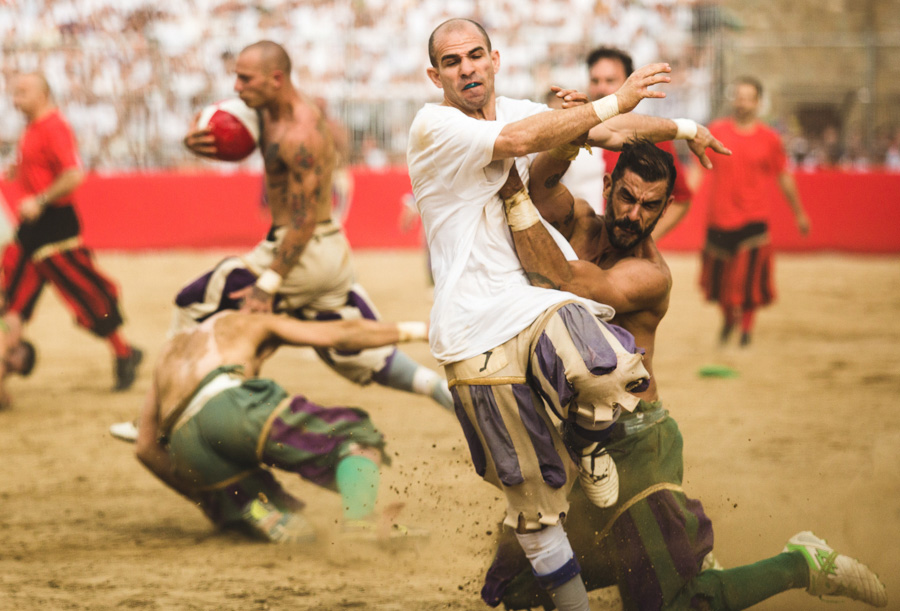 With next to no planning, I tried and failed to get my hand on a press pass the day of the event. Not one to take no for an answer, I was determined to get in and shoot this thing. I won't spoil the story of how I got in, but instead, I'll go into some tech details.
I could never have imagined I would find myself in this situation, and because I like to travel light, all I had with me was a Canon 5D mkII with a wide angle and a 50mm, which isn't exactly ideal for shooting sports. I also had a GoPro mounted to the hotshoe running video. When I did finally get in, I focused less on shooting the action and more on what was happening outside the field of play. The only action I was able to shoot was what happened in range of a 50mm. I did however go back the following year with a 24-70 and a 70-200 so I could adequately capture the whole event. This video tells the story of how I got in the first year with a collection of images from both years that I shot it.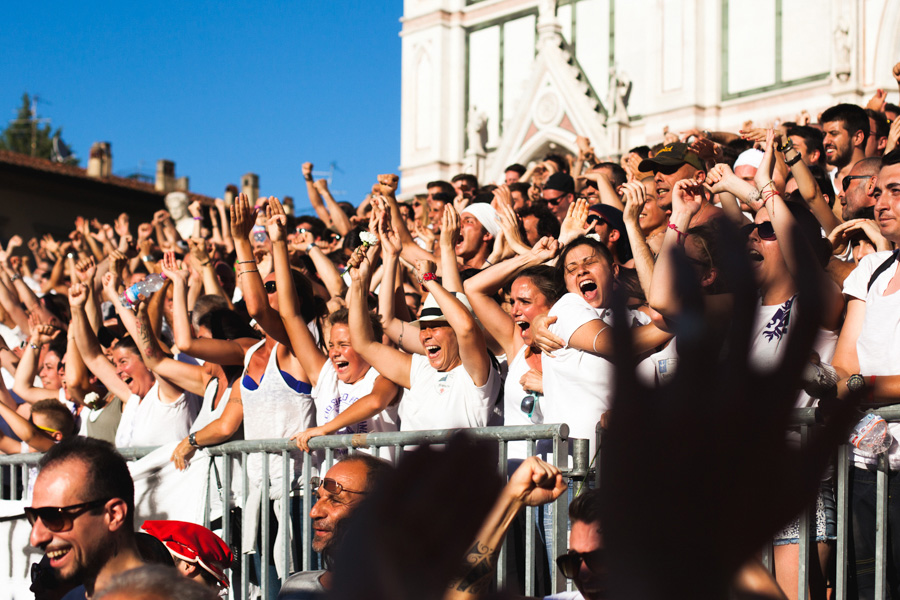 Now, there's already a bunch of videos and documentaries out there about Calico Storico. I didn't want to make another one of those. I wanted to share my story behind it, which I though was just as interesting as the photos. This is more of a story of boldness and ambition. To quote Ferris Bueller, "Only the meek get pinched. The bold survive." Keep an eye out for more travel story videos in the near future.
Check out all of the images at www.cpalermo.com.