I started planning to go to the inauguration immediately after the election. Being a photojournalism student, I was drawn to the idea of the extreme controversy that surrounded this whole election. Also, with the Women's March on Washington getting so much attention I knew I wanted to be in D.C. to document these events.
My friends and I made the five and a half hour drive from Athens, Ohio to Washington D.C. late on Thursday and ended up arriving around 3 a.m. The adrenaline from having the opportunity to shoot something this cool was keeping us going.
After a brief nap and copious amounts of coffee, we headed into town via the metro. We didn't really have a plan for where we were going to shoot, so when we got off the metro in Chinatown we basically just followed the crowds.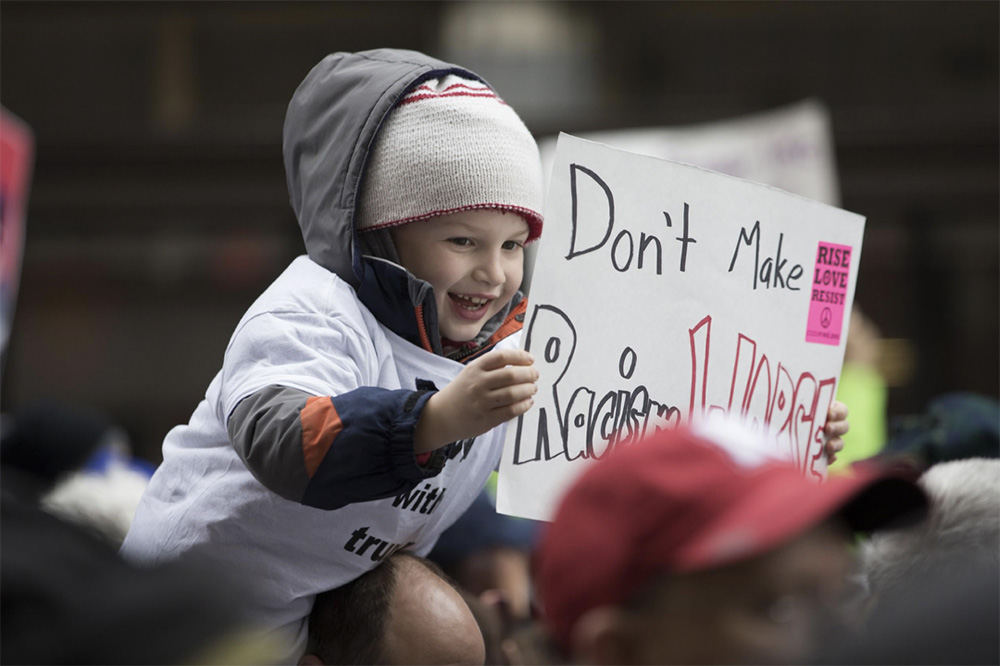 It was really interesting to see how to protesters and Trump supporters interacted while waiting in the security checkpoint line. It stayed pretty civil because the entrance we ended up at was mostly anti-Trump and only a handful of pro-Trump. When Trump became President Trump the crowd erupted with emotions – his supporters cheered while the protesters booed.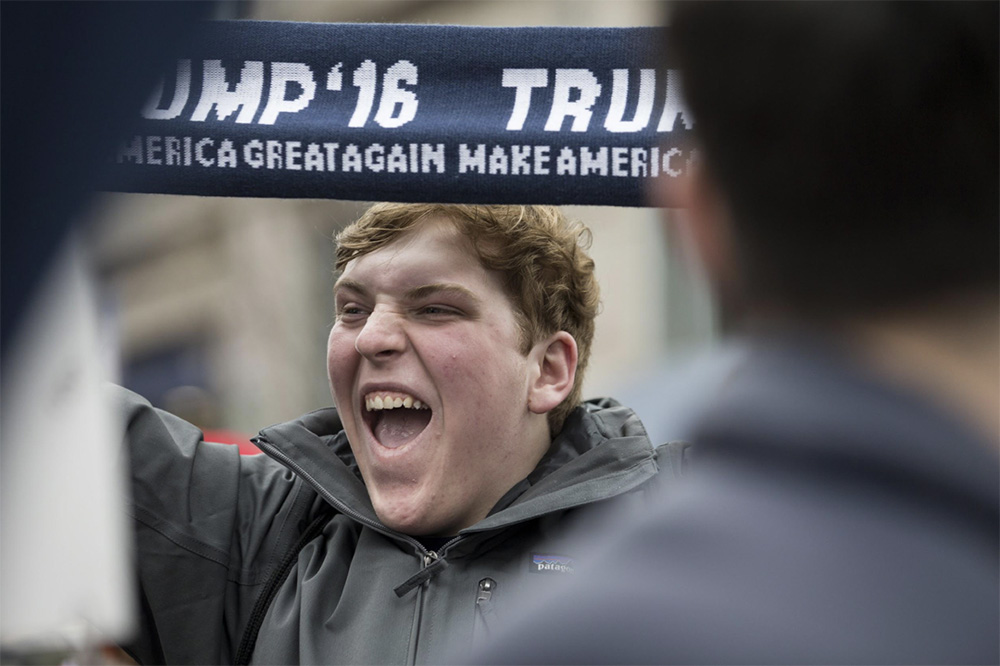 When we finally made it through the security checkpoint, we managed to snag a good spot to watch the parade. Unfortunately, I didn't get the photo of President Trump I would have liked, but I did get one that kind of captured his feelings towards the protesters that surrounded us.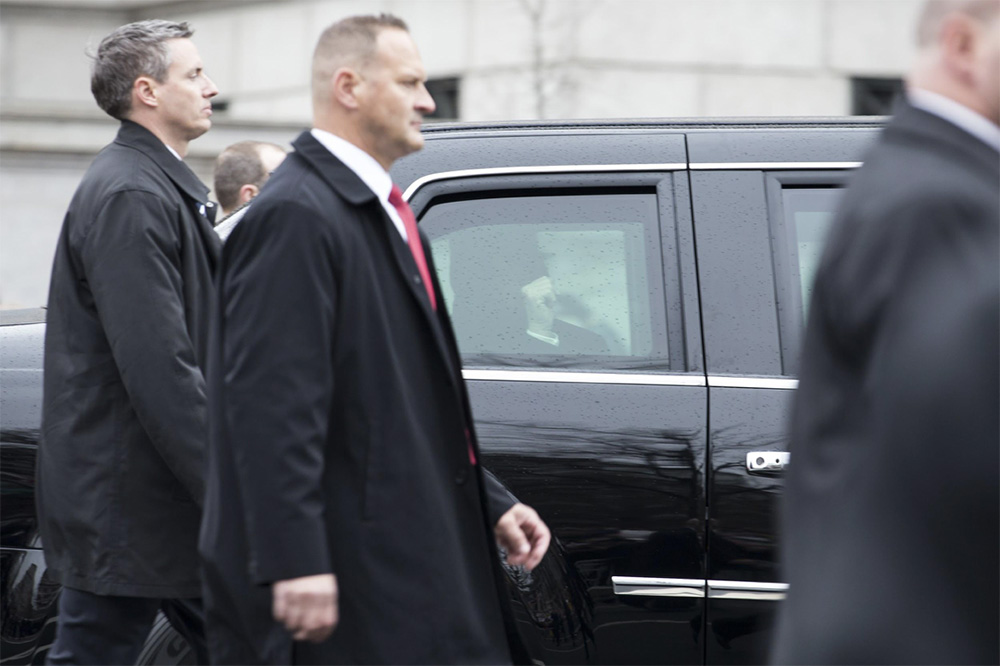 At this point, the inauguration wasn't exactly meeting my expectations. So after the parade my friends and I headed back to Chinatown to grab some dinner and chat about the photos we had made. That's when one of my friends noticed K Street was trending on Twitter and we realized there were riots going on.
Naturally, as budding photojournalists do, we ran out of the restaurant and headed in the direction of the riots. When we got to 14th and K we saw the riot police just standing around and letting the protesters do their thing. People were sitting in the streets, chanting various things and some had started a fire in the road.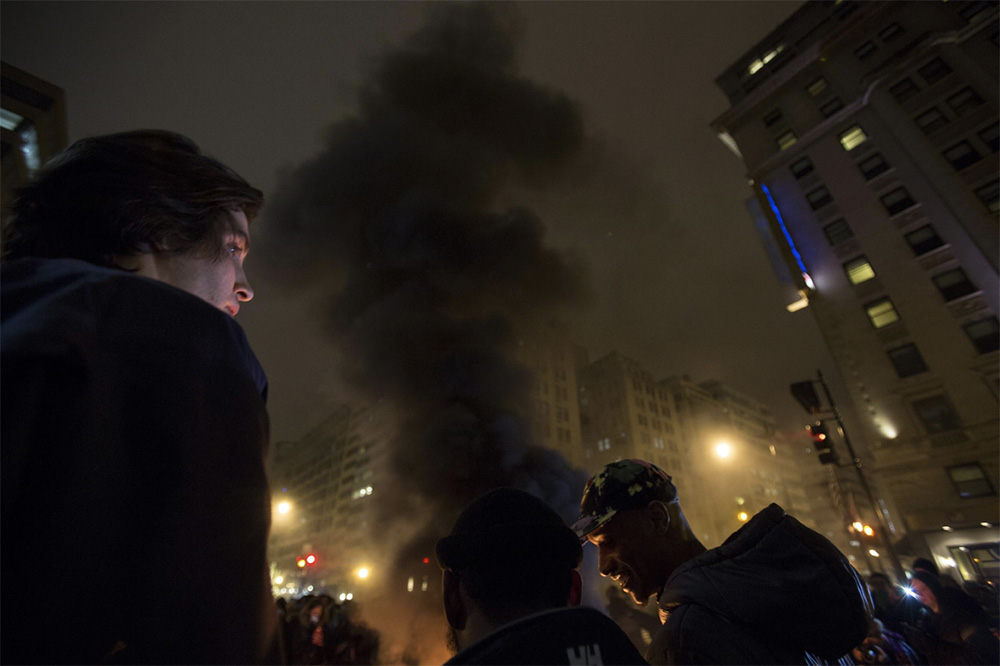 Personally, I was just excited to have something to photograph that was trending on Twitter. Usually I'm sitting in Athens reading the news, but this time I got to document it.
It wasn't until the fire started to pour out black smoke from the newspaper stands and trash that had been thrown on it that the riot police started to move in. They formed a line and yelled "move back" while walking towards the circle of protesters and spraying anyone who didn't move with pepper spray.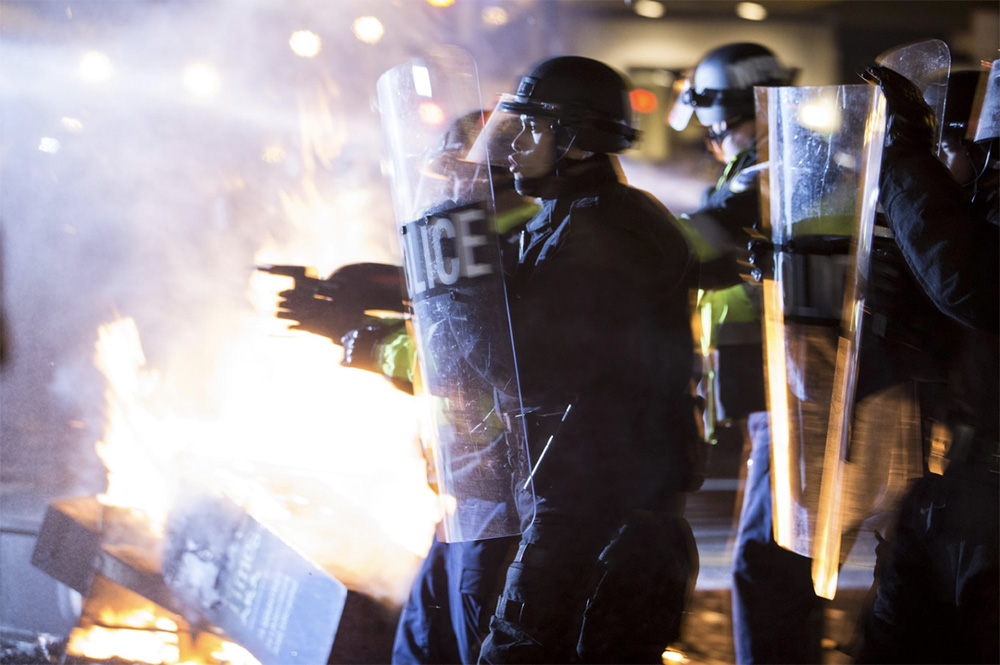 To get this shot I was sprayed in the side of the head, but I think it was really a rite of passage while photographing my first riot. It all happened so quickly. One minute I was photographing a fire, the next I was being pepper sprayed and before I knew it I was running down the street following the riot as they stormed through traffic.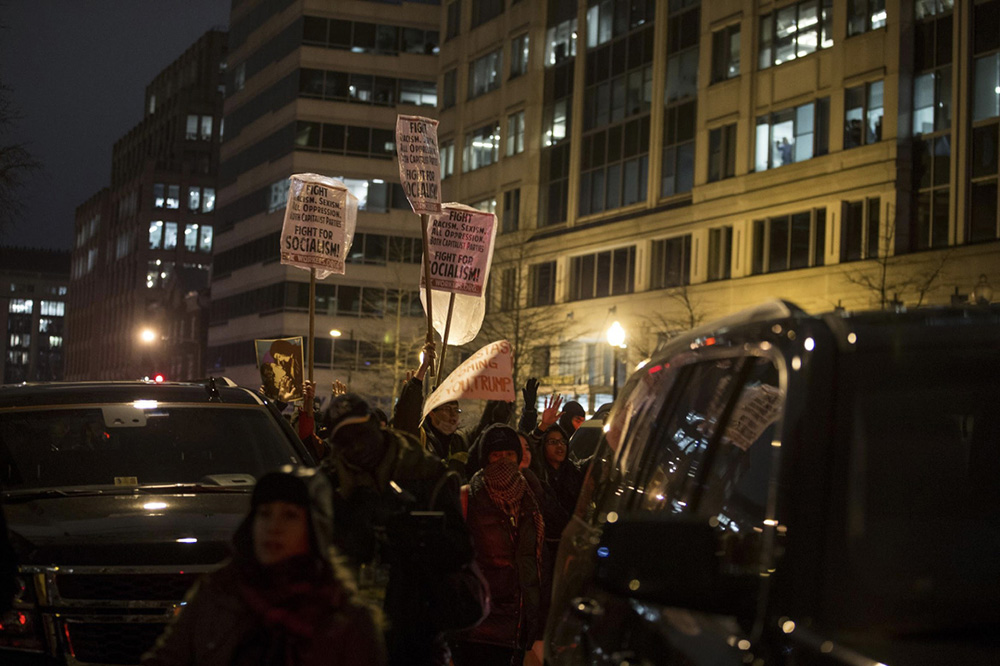 Photographing the inauguration riots really solidified my desire to be a photojournalist. To have my images matter and tell stories that people care around the world means so much to me. Honestly, just having the freedom to document this and experience breaking news was thrilling. You know what they say, normal people run away from riots and journalists run towards them.
The best part about being in D.C. for this year's inauguration was that I also got to shoot the Women's March on Washington the next day. It was astounding how many more people were in D.C. for the march just the next day.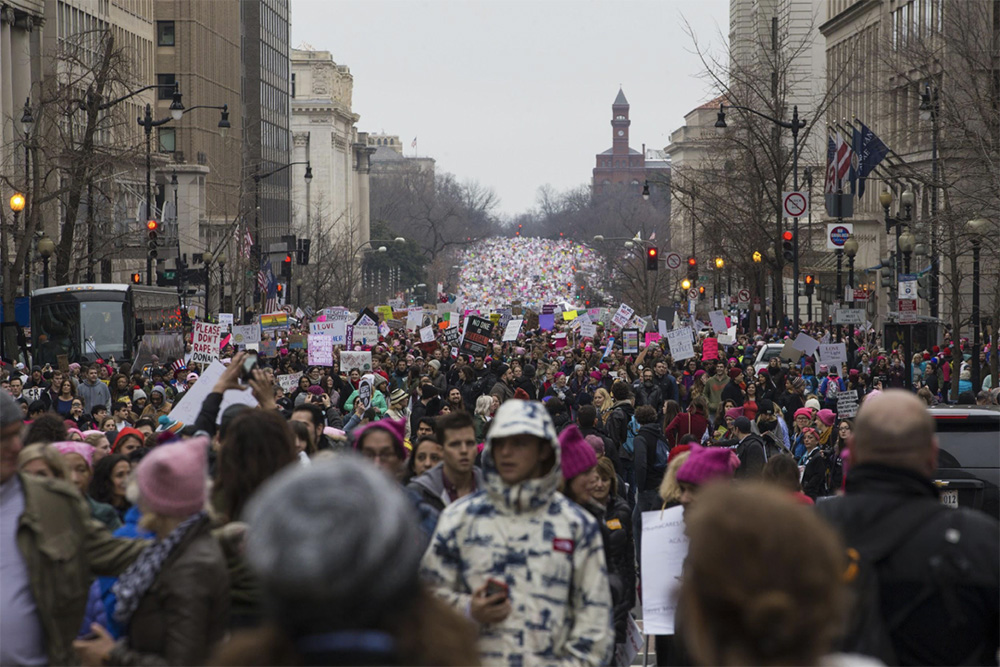 I was blown away by the sheer number of people that came out to support women's rights. It gave me a lot of hope for my future as a female journalist because this is my future. I am excited to finish school and go into the professional world with the millions of people who marched around the world on my side.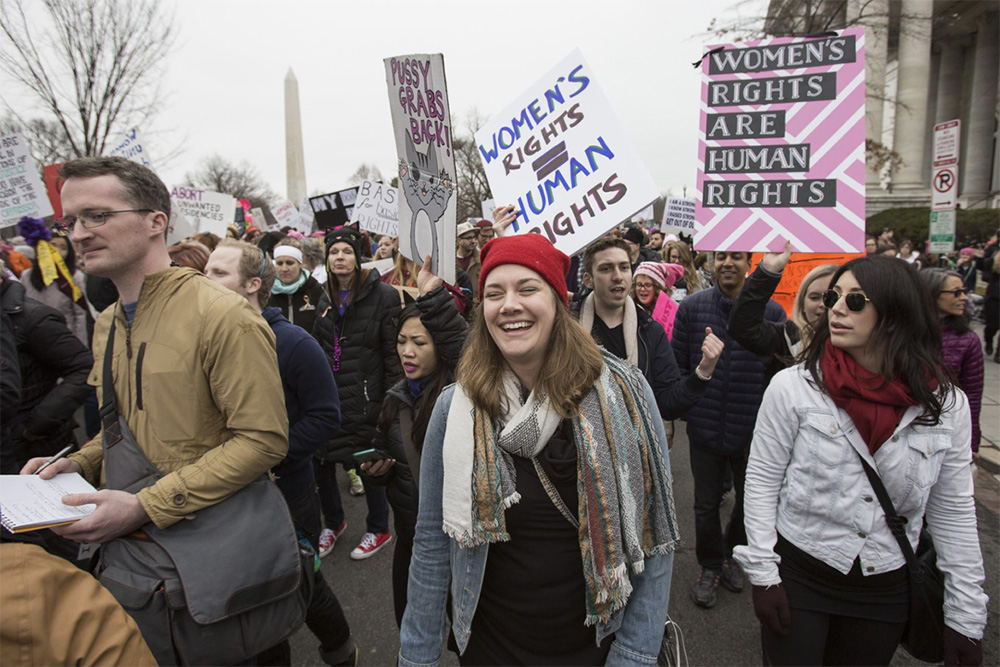 I'm looking forward to seeing where my career in photojournalism goes.
This is only the beginning.