C.S. Muncy
is a New York City-based freelance photojournalist with a client list that includes The New York Times, The Wall Street Journal, Newsday, The New York Daily News and The Village Voice. His work has also appeared in Time Magazine, The Smithsonian Magazine and Wired Japan. In 2012, he was selected for the 25th Eddie Adams Workshop, received the NPPA Short Course Travel Grant and won first prize in the National Geographic/Nikon "Full Story" photo contest. A graduate of the Defense Information School, he enlisted in the United States Air Force in 2002 and is currently a combat correspondent with the 106th Rescue Wing.
I've always counted Richard Avedon as one of my big influences when I first started shooting portraits. I suppose many photographers go through the same period—his images are iconic, and those high contrast black and white shots always manage to catch and keep the viewers attention.
One issue I've always had to struggle with has been finding a good backdrop for my subjects. Originally I started working with a standard backdrop frame, which allowed me to use rolls of colored paper. Avedon himself would use the same paper, though he'd often just tape it against the closest wall. Unfortunately, the frame was heavy and bulky, and took up a large amount of space when shooting in the field. So I started looking at other, more portable options.
My first attempt was the Westcott X-Drop backdrop. It has a lot of things going for it: it's cheap, light and very easy to set up. The aluminum frame folds down into a small bag, and the white clothe muslin is easy to clean and reuse.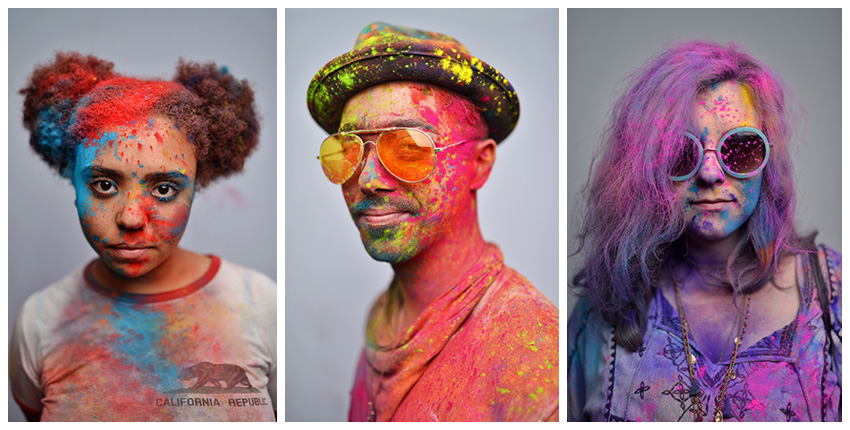 The lightness of the frame can work against it, though. Wind can and will pick it up like a kite when used outdoors. Sandbagging the legs helps, but the supporting arms are relatively fragile and can break when stressed. Additionally, the X-Drop is pretty small, and really is only useful when shooting three-quarter portraits.
My second choice was the Lastolite Mini Studio Cube Lite, a 5'x5'x7′ folding white tent. I brought this with me to the most recent Gettysburg Anniversary. At first glance, it seemed to work fine. The fabric is sheer enough to allow a soft white light to evenly hit the subject, but with enough room to mount lights and around them. The tent operates on the same principle as a reflector; with metal frames that can twist and fold down into a case roughly the same size as Captain America's shield.
Sadly, I did not end up using this for long… While it does fold down to a manageable size, it's still very heavy. At the same time, the frames proved to be flimsy and stopped holding its shape after a few weeks. When shooting out in the field, it's a gigantic wind sock. I also tried bringing it with me to New York Comic Con, but the sheer size of the tent made it unusable in such a setting.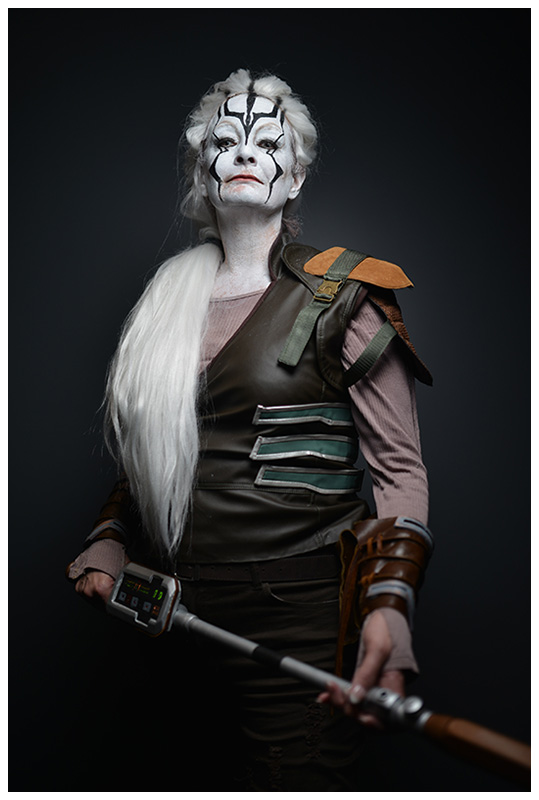 Finally, I tried the Studio Assets PXB Portable Backdrop. This is the item I'm most impressed with—similar in setup to the Westcott X-Drop, the PXB is made with much thicker plastic arms that mount to a single light stand. While it's a bit more expensive ($169 for just the bare frame, and an additional $79 for each muslin after that) the cost is worth it. The plastic arms are thick and unlikely to easily break; they can mount on almost any heavy-duty light stand (though it comes with one) and it breaks down into a very light, small shoulder bag.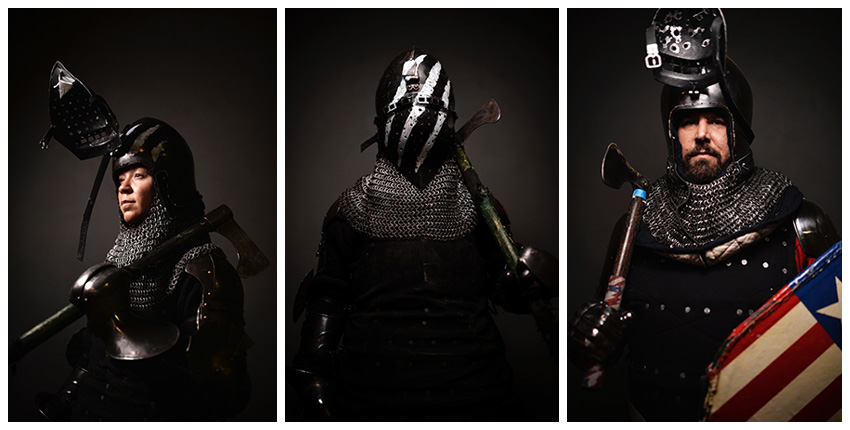 I used the PXB for two projects—first for the Armored Combat League and then for the New York City Halloween Parade. For the first, I had a dedicated but tiny location where I could work where the PXB fit. For the second, I had to run and gun, finding a space on the street away from the crowd. I also had to shoot very quickly, then pack everything up and shoot the parade itself. The frame took less than two minutes to break down and pack up, which allowed me to shoot the rest of the parade without any unnecessary delays.
Each backdrop has its own pluses and minuses. The X-Drop is very light and small, but ill-suited to anything more than head and shoulder portraits. The Lastolite Studio Cube is great for larger images, but it's fragile and insanely bulky. To my way of thinking, the PXB occupies that perfect sweet spot—it's portable, light, sturdy and big enough to shoot larger portraits.
WINNER: STUDIO ASSETS PXB 8×8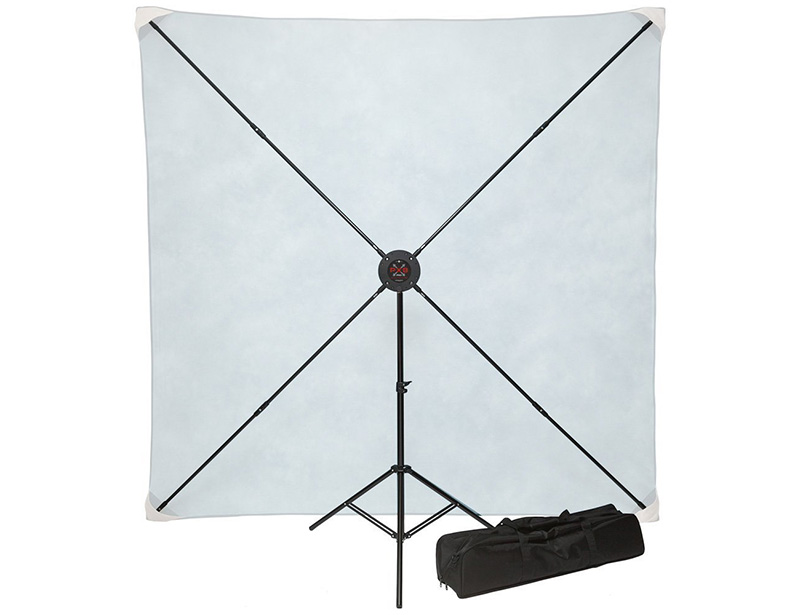 Save