A few months back Nikon announced the new 105mm 1.4 lens, and every Nikon shooter's breathing immediately intensified. And not without good reason: the last lens in that range was the old 105mm f2 DC, a unique but oddball bit of glass that gave users a "defocus control." I owned one for several years and while it was nice, it never really ended up being a significant part of my kit. While relatively sharp, the autofocus was very slow—too slow for news or work in high speed environments.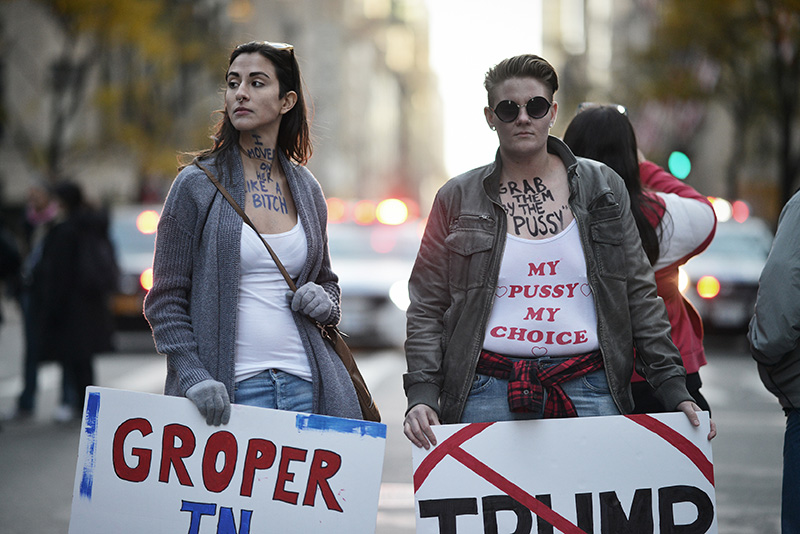 With election night fast approaching, Adorama was kind enough to loan me the 105mm 1.4. I needed a long lens small enough to bring into the campaign events that was also able to work in low light situations. This version fulfilled all of those requirements and more.
Let's start with the physical aspects of the lens. While the glass itself is certainly sizable with an 82mm filter thread, the entire setup is surprisingly small. Without the hood, the lens is not much larger than a coffee cup or closed fist. The mount is solid metal and weather sealed, something I found particularly useful when shooting out in the rain. The barrel itself is plastic—sturdy enough for most uses, but I would have preferred something a bit stronger.
Now let's talk performance. I was able to shoot during some of the evening protests and election night events handheld. The AF was responsive—perhaps not as fast as some AF-S lenses, but certainly fast enough for what I needed. The bokeh was butter-smooth when shot wide open, and the subject was always knife-blade sharp.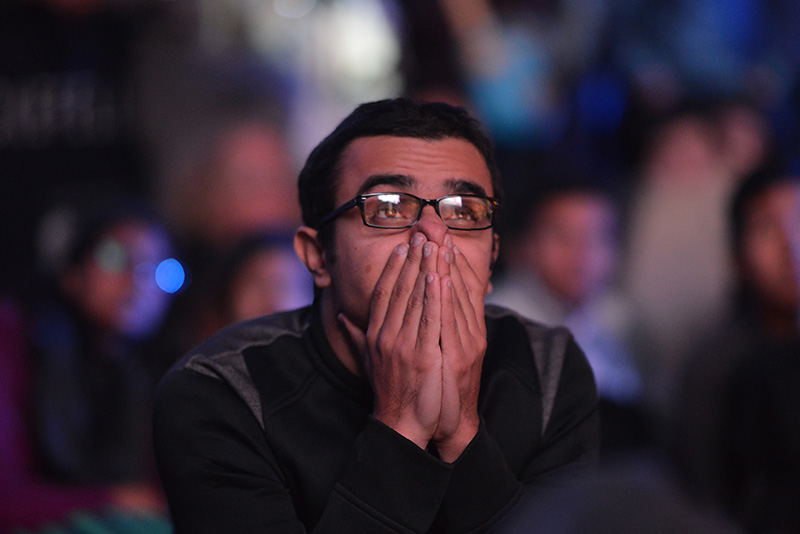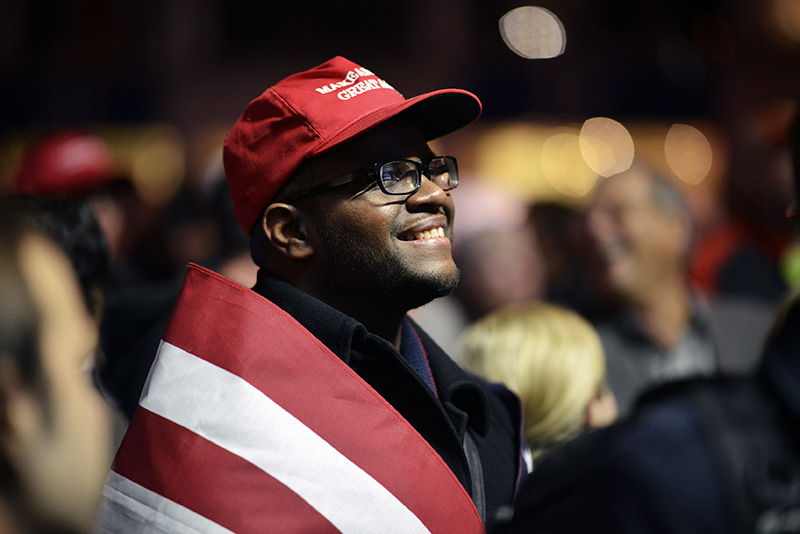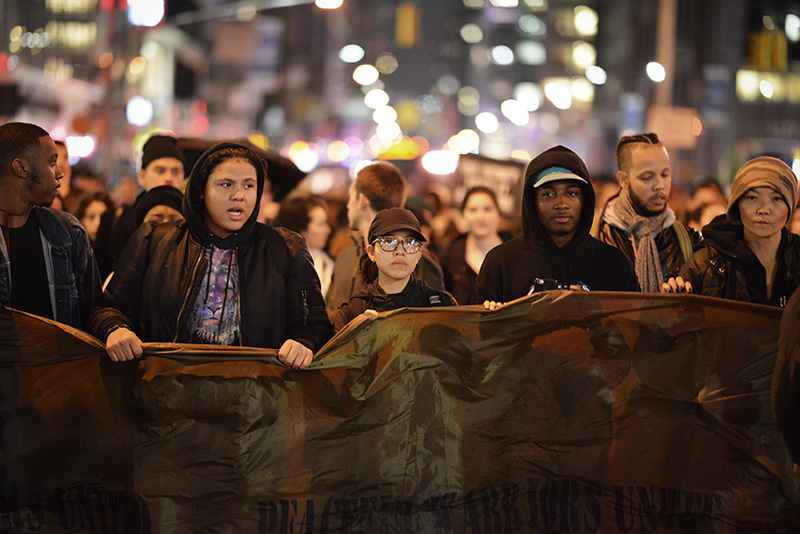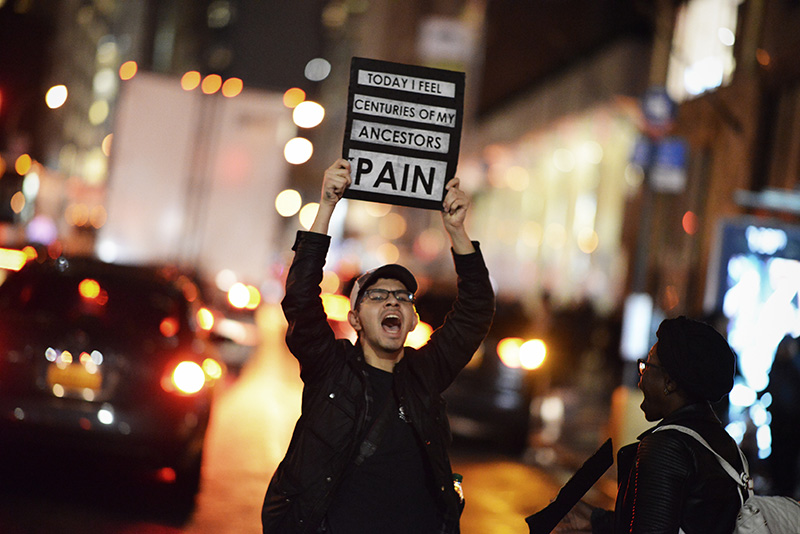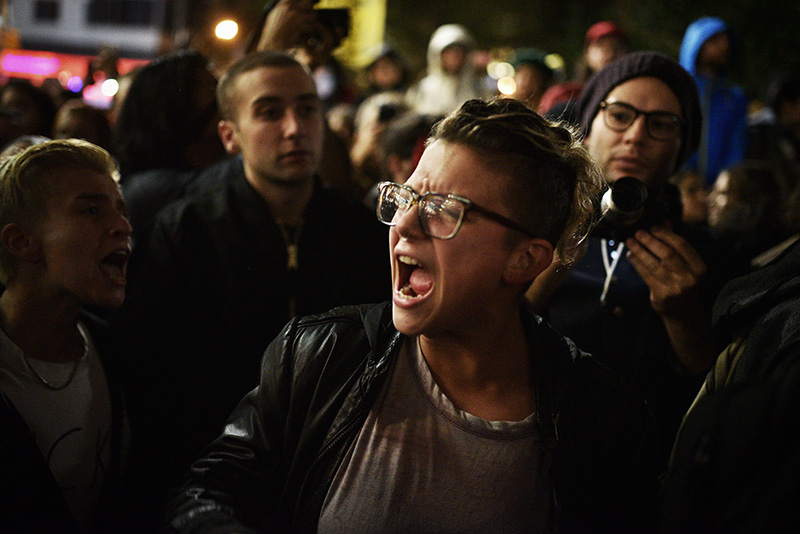 What didn't I like? First, the plastic barrel concerns me. There's a lot of heavy glass in there, and I tend to bang around when I'm working. I worry that it won't be able to take as much abuse as my older AF-D lens.
Second, I've had shooters ask me why they'd need this lens when the 85mm 1.4 AF-S is still out there. The hard truth is, if you've already got that lens you may not need this one. It's just a little bit more reach, but at twice the price. If Nikon had released a 135mm 1.4 at a similar cost, there wouldn't even be a debate. Mitakon released a 135mm 1.4 last year, but the thing's a beast. It's large, manual focus and heavy as hell. The optics are decent, but it's much better suited to cinematography rather than day to day news work.
Lastly, it would have been nice if Nikon had added VR. I'm sure there's a good reason why it's not there, but it would have been nice all the same.
In the end, I found the lens to be an optically perfect, if somewhat expensive bit of gear to add to my kit. There are times when you don't want to roll with a huge collection of heavy lenses, and instead want to work with a trio of strong primes. For this, the 105mm 1.4 was ideal. I was able to work lean, light and fast on election night. For days when you can't carry around heavier gear, or you need to work in a low light environment, I can't recommend this lens enough.