C.S. Muncy
is a New York City-based freelance photojournalist with a client list that includes The New York Times, The Wall Street Journal, Newsday, The New York Daily News and The Village Voice. His work has also appeared in Time Magazine, The Smithsonian Magazine and Wired Japan. In 2012, he was selected for the 25th Eddie Adams Workshop, received the NPPA Short Course Travel Grant and won first prize in the National Geographic/Nikon "Full Story" photo contest. A graduate of the Defense Information School, he enlisted in the United States Air Force in 2002 and is currently a combat correspondent with the 106th Rescue Wing.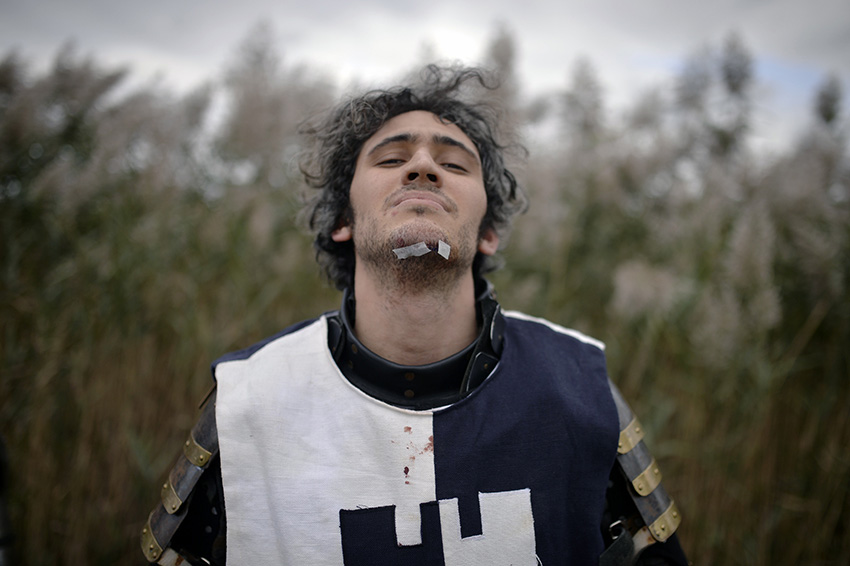 "You're going to want to stay about six feet back from the edge," the referee told me.
"Why's that?"
"Those weapons have some reach. Don't want get your teeth knocked out, do you?"
A few years ago I photographed an Armored Combat League match at Fort Tryon, and for the longest time I meant to follow up with a portrait series on the fighters. It's an interesting subject—fighters have to buy or build their own period-appropriate armor (generally around 1300-1600 armor, though some fighters have been known to use earlier designs) and then face each other in a series of matches using blunted tournament weapons.
The weapons themselves are no joke. They only difference between the aes, swords and war clubs used with the ACL and those used on the battlefield are that the blades have been blunted.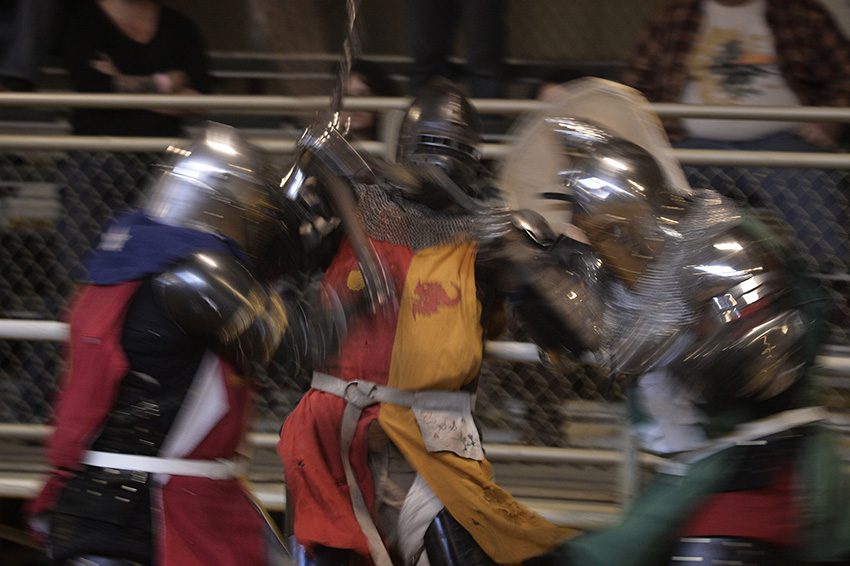 But blunted or not, the weapons still can cause serious damage. One fighter, in the middle of a five-on-five melee, had the straps to his helmet cut off by a poleax. When his opponent brought the heavy weapon down for a second strike, the helmet was knocked loose and the edge slammed down on the back of his head. When he went down, syrupy, thick blood started pooling in the dirt beneath him. For a few moments, I sincerely though the back of his skull had been opened up. Thankfully, the wound—while still bad—wasn't quite that bad. The fighter ended up with a fractured skull and fourteen staples. He was able to walk under his own power to the gurney, and was released from the hospital the following day.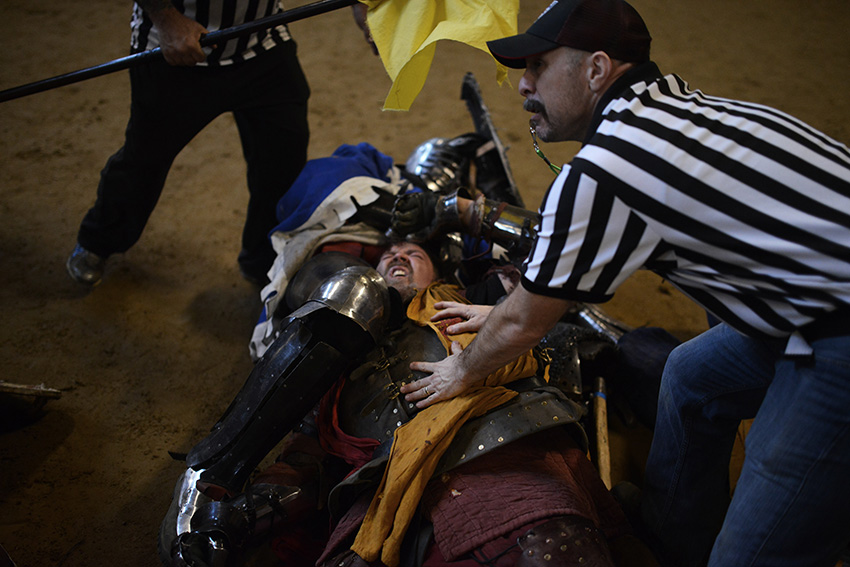 For the portraits, I brought my Flashpoint 28″ ParaPop softbox, my new PXB portable backdrop, an SB900 and a couple of radio triggers. The arena was large enough for me to set up without and issues, and the PXB was large enough to capture more of my subject than my smaller X-Drop backdrop.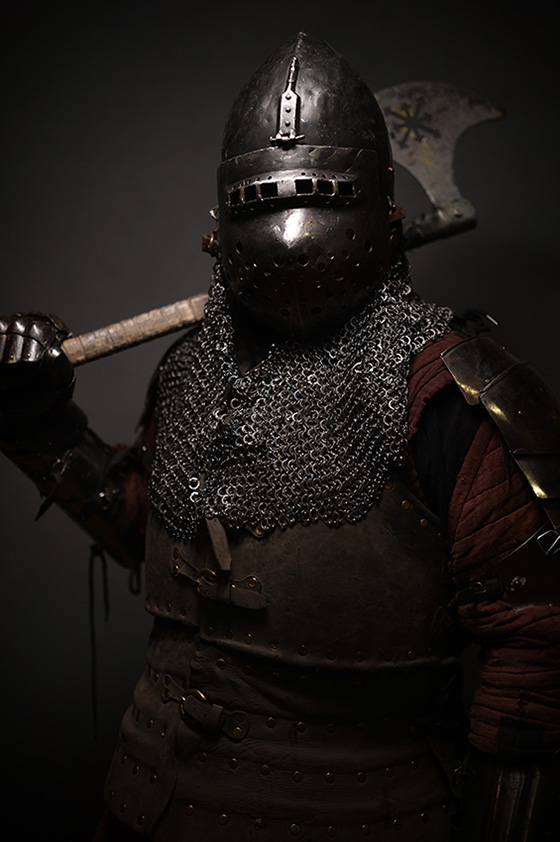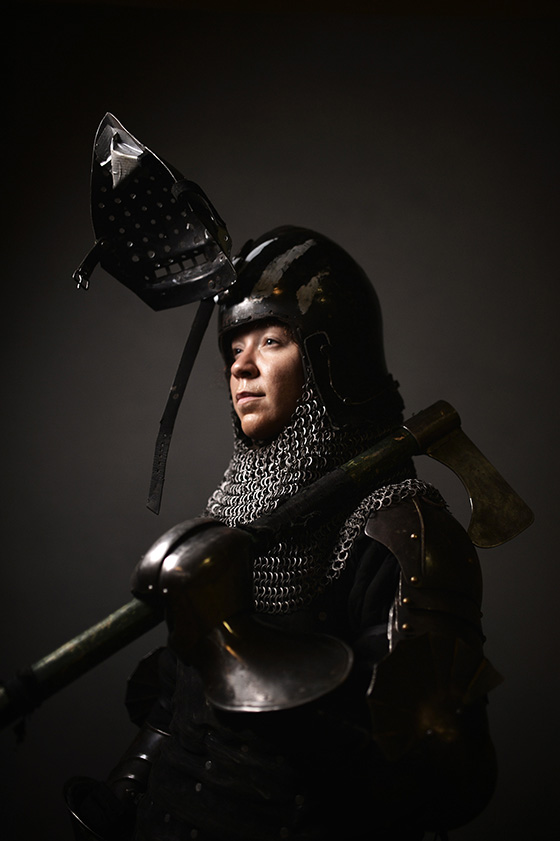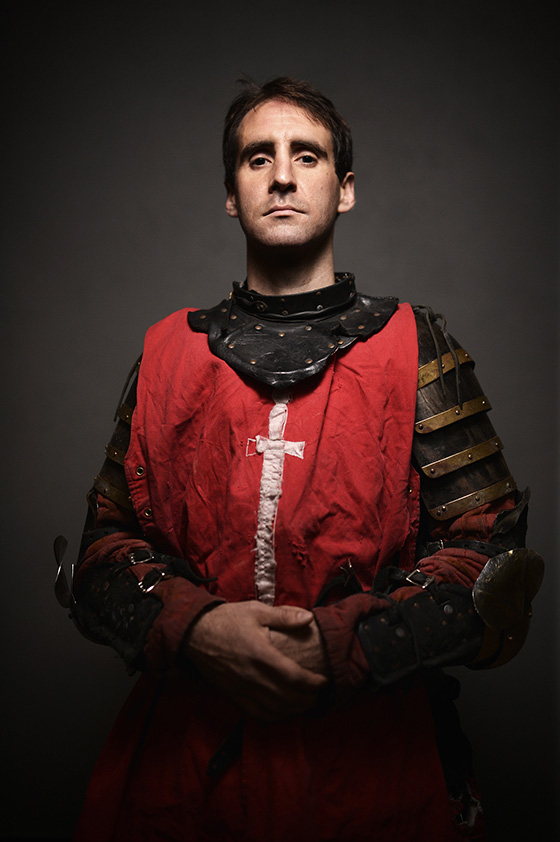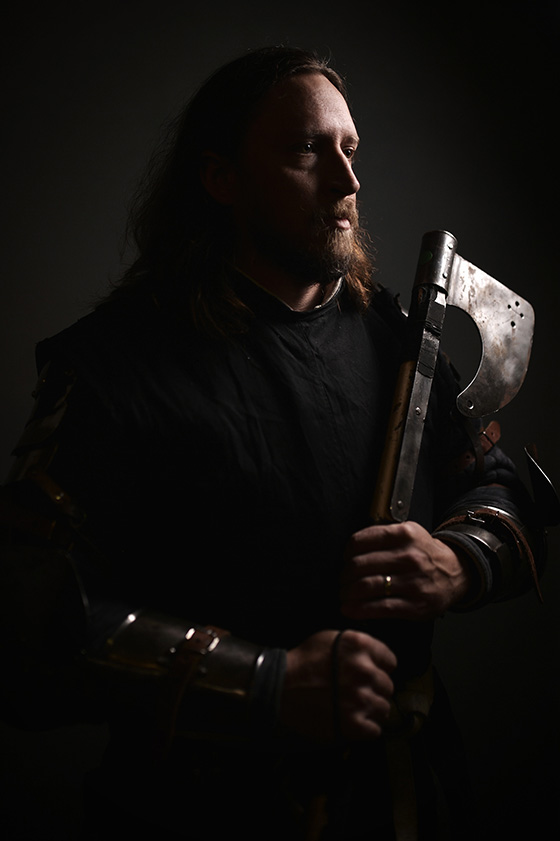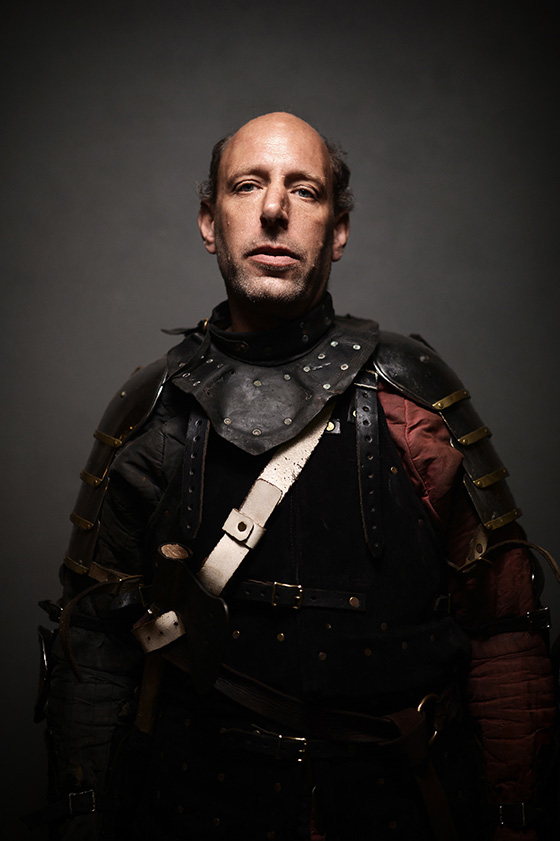 Save