So, let's talk about Atmosphere Aerosol.
I'm generally dubious about any product sold in an aerosol can, remembering it only as the chosen delivery method for deodorant and chemical cheese some twenty years ago. As an artist who specializes in the unusual—I've had to set up fog machines in the woods a whole lot lately, because I suppose one cannot make something nice unless it calls Hamlet to mind—I was more than interested in trying this out.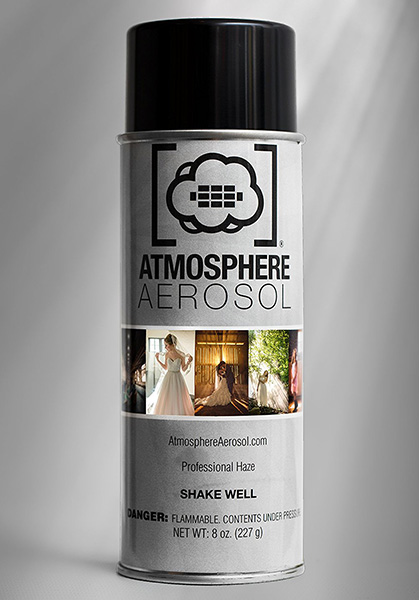 I tested it on three separate shoots—once for a long term personal project, once for a wedding, and once for a magazine editorial. The short version of the review is: yes, it works. The longer analysis: yes, it works, but it's a freelancer.
The concept of the product is simple: a mixture of a small amount of soluble butane, dust, and a couple other chemicals delivered through an aerosol tip, it's basically an entire can of that last cough of hairspray your mother tried to get out of the tube before sending you on your way to get your picture taken in third grade. In that, it's an entirely functional; it provides a large stream of dusty air that will, in fact, make everything in the room look like a cloud, relaxing into a general misty vibe about five minutes later. In a closed room with window light (see photographs one and two) it creates, at least briefly, an effect nothing short of glorious.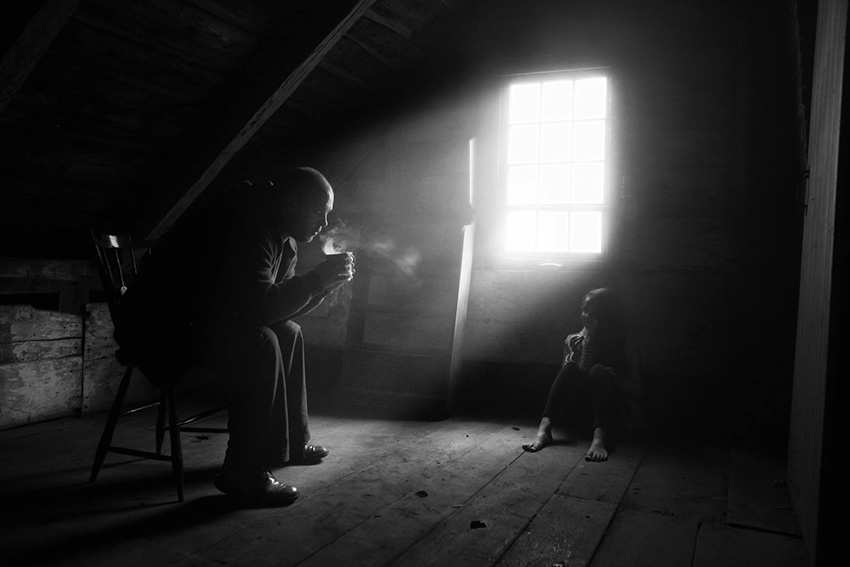 Unfortunately, as with so many disappointments in life, size really *does* matter, and atmosphere aerosol certainly has a sweet spot. In a twenty square foot room it fills the room in a matter of thirty seconds (note: you get about 90 seconds total worth of spray out of a can) and the effect will last long enough to execute most concepts. Any larger space, though, will reveal its core limitation: being aerosol, it's designed to disperse in air. In the second photo, taken in a massive room in a massive theater, the lovebirds look like they've fallen into each other's arms in Sleepy Hollow itself–but no more than twenty seconds later, the effect was gone. Without an assistant, steady hands, and a keen eye for manual focus, in a large space any well-executed shot would be impractical, and perhaps impossible.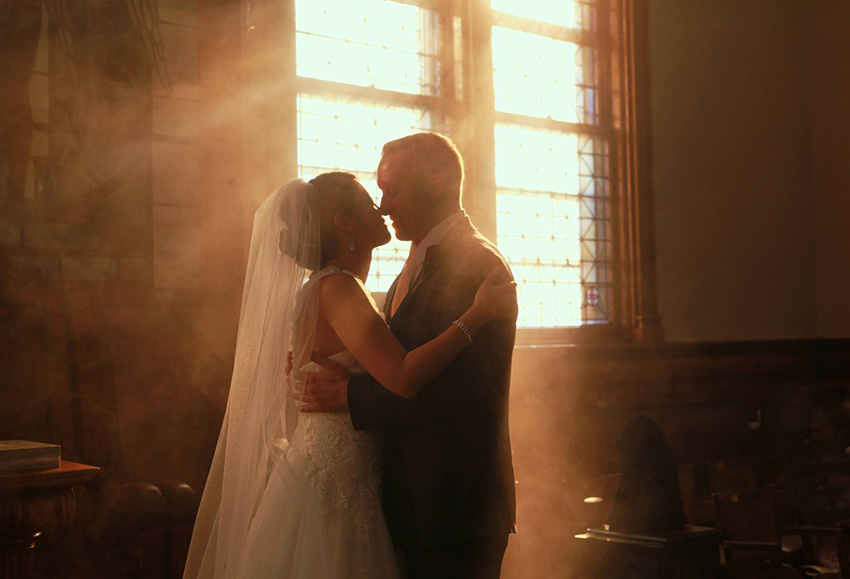 The other quibble isn't a fault of the product or its design, but rather a note to mind its limitation: while it creates a beautiful, stunning effect when used over a room, it's almost impossible to control in a precise fashion. So, for instance, as in photo 3, a photographer cannot easily project the spray over only a coffee cup; instead, the options are to accept a foggy room, don't do it it all, or, as in my case, settle in with a big pot of tea and a whole lot of time for post-production.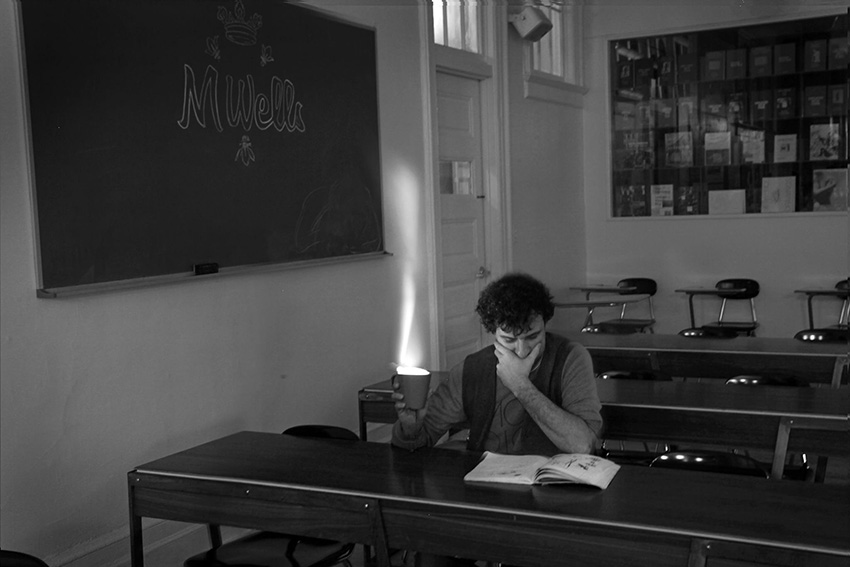 Overall, the product remains an enthusiastic 'buy,' with the suggestion that photographers and videographers take note of its faults. To the product's producers themselves, the strongest suggestion would be to reconsider the price point: at fifteen dollars for what's essentially a can of air, it might be the biggest item markup since the Pet Rock.