C.S. Muncy
is a New York City-based freelance photojournalist with a client list that includes The New York Times, The Wall Street Journal, Newsday, The New York Daily News and The Village Voice. His work has also appeared in Time Magazine, The Smithsonian Magazine and Wired Japan. In 2012, he was selected for the 25th Eddie Adams Workshop, received the NPPA Short Course Travel Grant and won first prize in the National Geographic/Nikon "Full Story" photo contest. A graduate of the Defense Information School, he enlisted in the United States Air Force in 2002 and is currently a combat correspondent with the 106th Rescue Wing.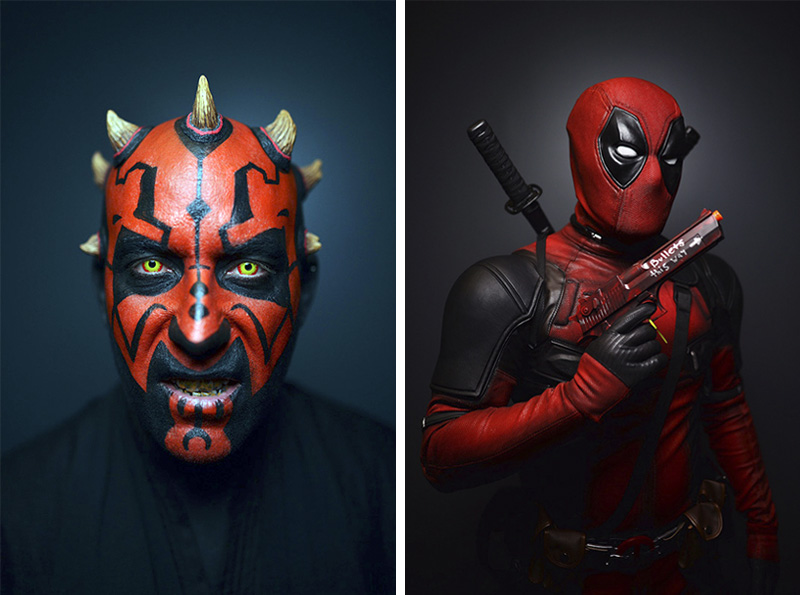 One of the biggest problems covering New York Comic Con has always been the huge crowds of other photographers. When you're on assignment, it can be difficult creating original imagery when you've got a swarm of other shooters firing away over your shoulder.
Over the last few years, the problem has, for lack of a better word, metastasized. Or at least reached critical mass. Like previous years, I brought a studio backdrop, but this year I planned to do something a little different. Instead of simply putting up a white backdrop and shooting against that, I brought my Lastolite Studio Tent. Sadly, Javits Center Security toughened their rules for shooting inside the convention center, and had me break the tent down almost immediately.
I spent about a half hour fuming, then decided to press on and move forward. One thing I wanted to avoid was simply repeating the shots I took last year by simply shooting against the concrete walls. First, Javits sold ad space on those walls, vastly limiting my available shooting area. Second, it'd bring me right back to my original problem.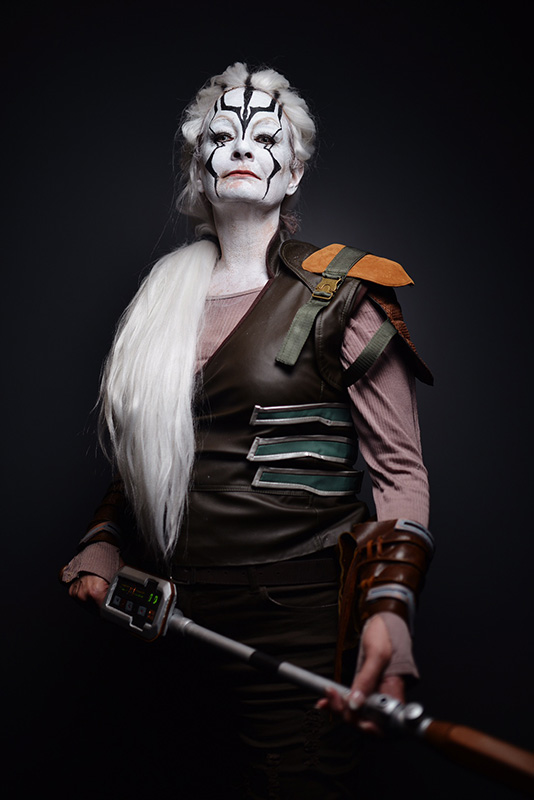 Thankfully, the NYCC press people were incredibly helpful. With a little bit of work, they were able to help me find a great location where I could set up my lights and gear. Additionally, since the location was very much out of the way, I could bring my subjects there and shoot in relative quiet.
For this setup, I used a single Glow ParaPop softbox, an SB900, Flashpoint Ringflash and several Godox X1n triggers.
There are several lessons I've learned from covering NYCC.
1) Plans are great, but don't die on the mountain with them when they fall apart. Grab some coffee, push forward and conquer.
2) Crowds are the devil when you're trying to capture intimate portraits.
3) Don't make any promises you don't intend to keep. If you tell somebody you're going to send them a copy of the photo, do it. NYCC brings repeat visitors, if you act like a tool people are going to remember that.
4) PR people get a lot of flak (sometimes deservedly so) but they can also be your best friends when you're stuck in a hole. They're doing difficult work, with a thousand different voices demanding their attention.