C.S. Muncy
is a New York City-based freelance photojournalist with a client list that includes The New York Times, The Wall Street Journal, Newsday, The New York Daily News and The Village Voice. His work has also appeared in Time Magazine, The Smithsonian Magazine and Wired Japan. In 2012, he was selected for the 25th Eddie Adams Workshop, received the NPPA Short Course Travel Grant and won first prize in the National Geographic/Nikon "Full Story" photo contest. A graduate of the Defense Information School, he enlisted in the United States Air Force in 2002 and is currently a combat correspondent with the 106th Rescue Wing.
It's difficult working these days solely as a still photographer. With papers downsizing and the career field awash with other shooters, you really have to stand out. Being able to sell yourself as a specialist with a variety of skills is a big step in this direction.
With that in mind, I've been testing out a fair amount of video gear. My main goal has been to put together a kit I can pack up in a moment's notice and use out in the field. My audio setup has been pretty solid, but lately I've been playing with several different light sources.
Polaroid recently sent me their LED Photo Studio Box Light to test out. It's a medium-sized light source with remote, adjustable color temperature and power output.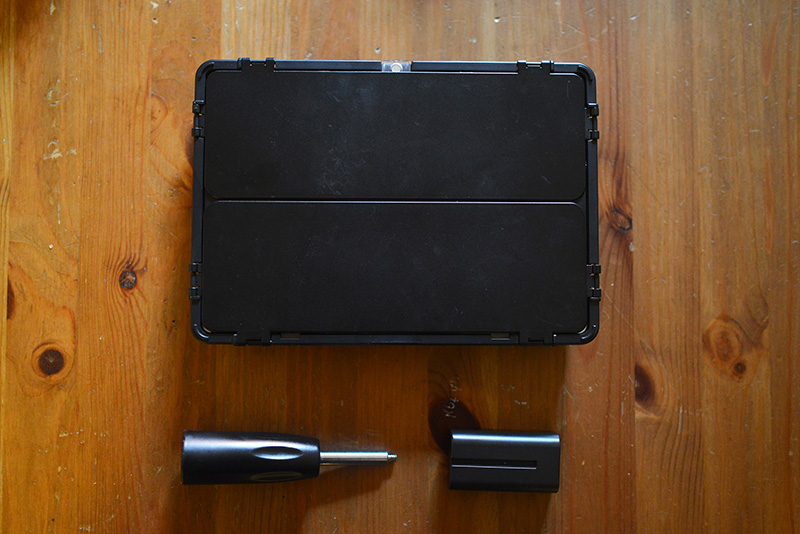 Let's start with what I liked. It is indeed rugged, as it's been traveling in my rucksack for the last few weeks without any damage. I brought it with my to NYCC and used it as an alternate lighting source for some of my portraits. The light output was bright enough to work in an already light-soaked environment, and the dimmer allowed me to add some subtlety to my portraits.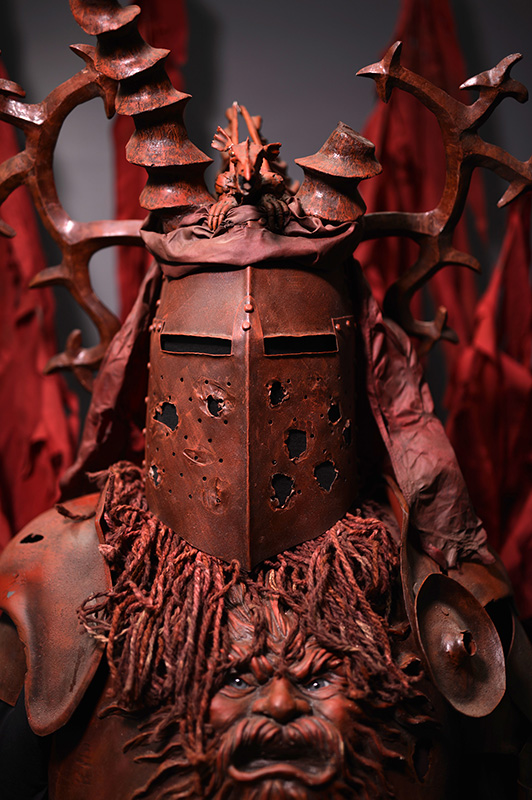 On the video side, it provided enough light to properly expose the entire subject for an interview without too much in the way of falloff, while the barn doors let me narrow my light source down as needed. For handheld work, the light also comes with a plastic grip you can mount to the bottom.
The light allows for the use of two batteries. I was able to power through a full day of shooting with few problems.
So what didn't I like? Only two things come immediately to mind, but they do stand out.
First, let's talk about the barn doors. Unfortunately there was a lot of give, so keeping them locked open and in place proved difficult, particularly when holding the light by hand. I would suggest future models have adjustable or reinforced barn doors.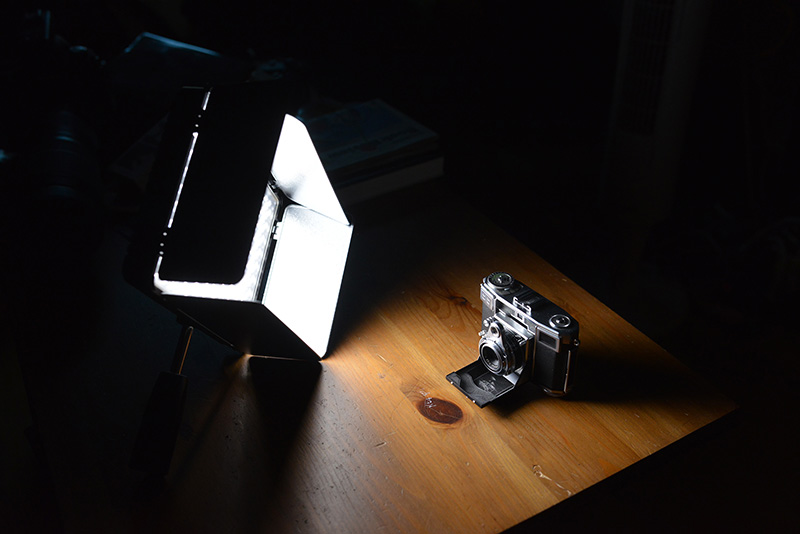 Second, the remote control was unreliable. It worked, but it wasn't something I'd want to depend on. I spent a fair amount of time walking back and forth between my subject and the light.
So in the end, what do I think? It's a good, sturdy light with a comfortable output and great color control, but it could stand some adjustments to the barn door and remote. For the cost, it's a good addition to any videographer's go bag.