Taylor Baucom
is a Multimedia Producer and Photo Editor at The Players' Tribune. She received her undergraduate degree from Illinois College with a double major in psychology and communications. In 2012 she received her masters in photography from Syracuse University in the Multimedia, Photography and Design program at the Newhouse School of Public Communications. Prior to joining The Players' Tribune Taylor worked at Major League Baseball.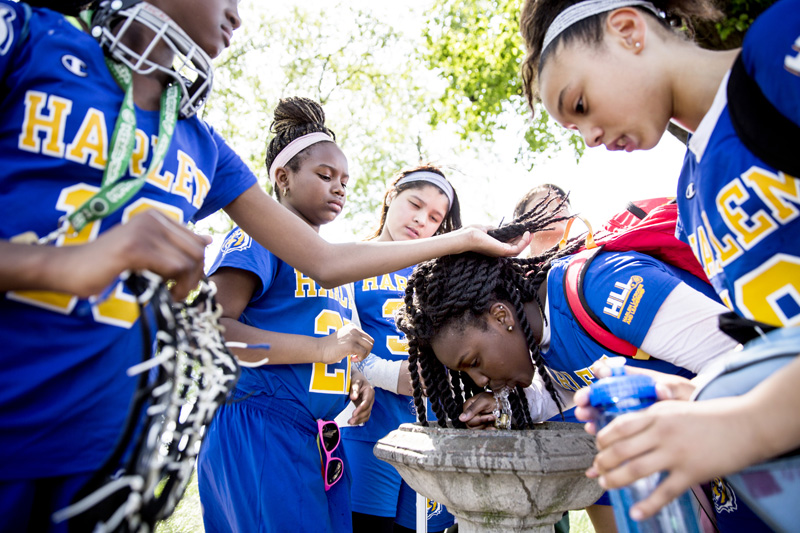 Harlem. Lacrosse. Those aren't two words you usually hear in the same sentence. So after Players' Tribune editor Lucy McCalmont, who volunteers with the girls lacrosse team at P.S. 149 on 116th and Malcolm X, brought this story my way I was on board from the get–go. Immediately, I was drawn to this team and the personalities of the young women. I was also very intrigued with the gear and how bright and fierce it looked when they put on their masks on and grabbed their sticks. But I did not know a thing about lacrosse or what it was like growing up in Harlem.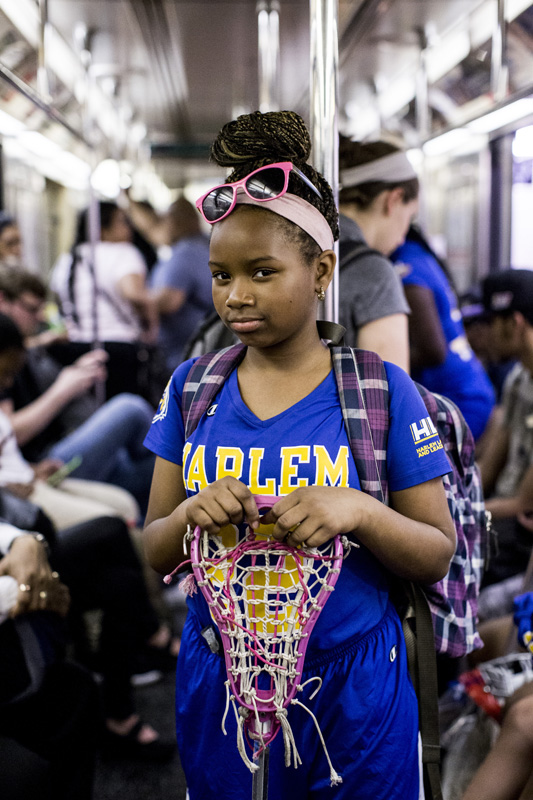 As a photographer, you're shooting someone else's life and experience. To that, I am always self-conscious that my own perspective doesn't drown out that of the subject. So rather than just using photos, we wanted to capture the essence of this young team through multiple medias to really amplify their young voices. We wanted it to be colorful by using audio, photos, doodles and notes. We do a lot of handwriting on our site, but I believe there is a window between ages 10-14 where there can be more said in the sketches and doodles, than in the words themselves. We wanted their views and character to come through and drive the story. To capture life from the eyes of a young girl, growing up in the city and playing a new sport.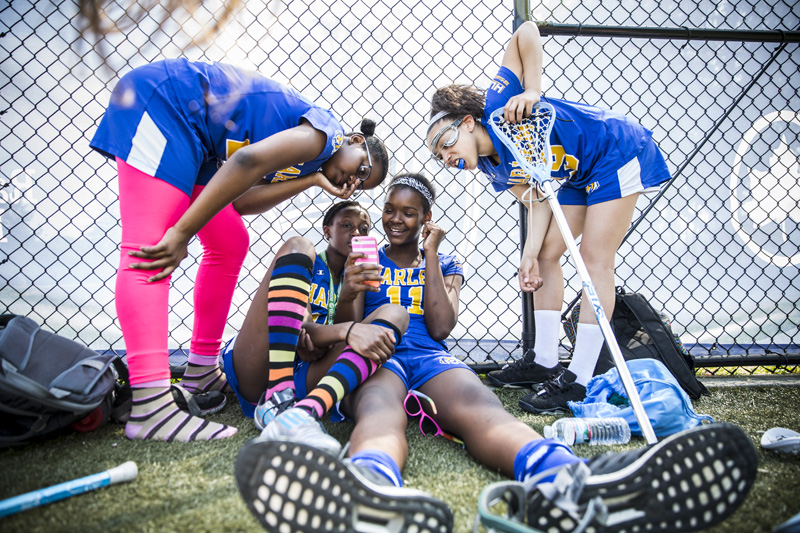 The Players' Tribune is a platform for athletes to tell their stories from their own perspective. What I think made this story so unique for our site is that normally we are working with successful, professional athletes who are looking back at their younger years and reflecting on how their communities and programs affected them. Working with the girls of P.S. 149, we were able to get a glimpse of their lives and what young athletes in Harlem are going through right now. This story was a true collaboration between myself, Lucy and our audio producer, Carl Scott.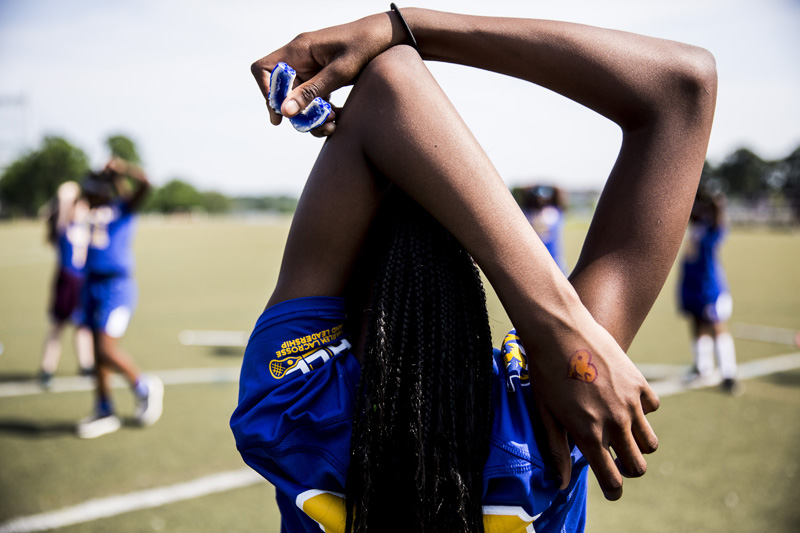 I think we captured this moment in these girls lives. The richness of their young voices, their handwriting — both of which they are still learning to use — gave the piece authenticity. That despite living in the city and riding the subway and dealing with some difficulties at home, these young girls still share the adolescence of other children.
After the story published, a good photo friend of mine texted me after seeing the story "—your presence is invisible. Which is killer in my book." Best compliment I could have received.