Sam Golanski
is an Urban/Portrait/Documentary and Fashion photographer currently based in Manchester UK and originally from Siemiatycze in the North East Poland. His personal work often focuses on obscurity and banality around everyday spaces such as street corners, abandoned industrial areas and general objects from the past. He works right now on his first debut photo book about aging and offbeat American cars in NYC. He graduated University of Bialystok, Cultural and Media Studies.  His is also married to beautiful girl called Magda Paszko-Golanski who is an aspiring fashion stylist and cat lover. Both enjoy travels into remote, abandoned and uninhabited places in native Poland where they intending to move in the future.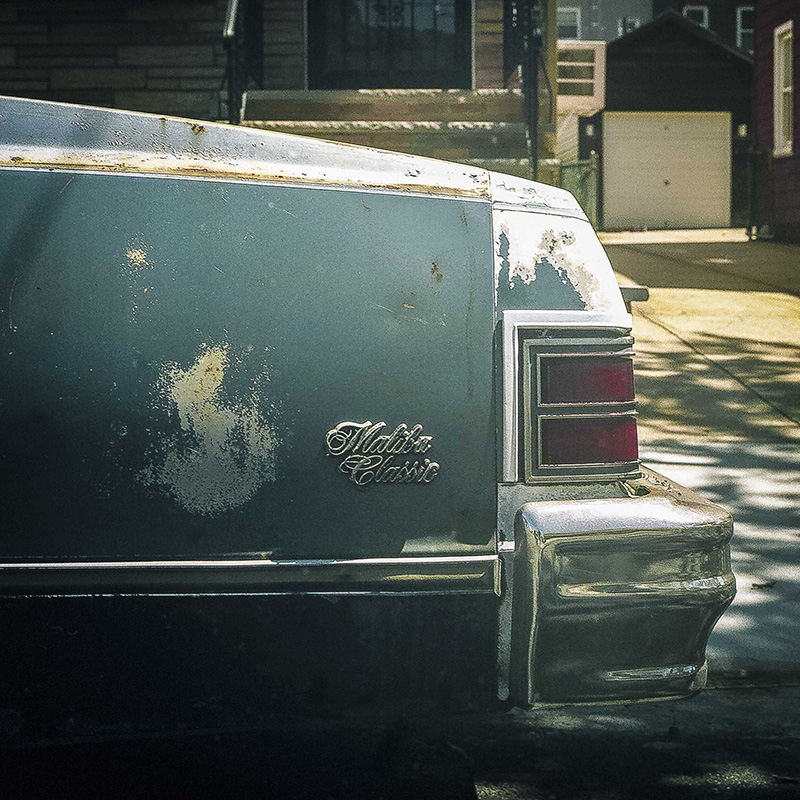 Imagine if you were growing up in a very little town in North East Poland and the only window to the outside world was via a 14-inch color TV screen and weekly dose of classic American Gangster films broadcasted on the public channels or VHS tapes brought to you by some friends.  And then twenty years later you were pretty much settled in the UK and had a chance to stay for a few months with friends in New York. No time limit, no plan for any sort of entertainment, just wander, subway and bus service to any directions. See how it goes really. The place seems interesting enough even without museum visits and snapping selfies in Time Square. That was my idea, to just blend in and walk wherever everyone walks. Pretty soon I realized something, the very irritating feeling of déjà vu almost everyday. Street and traffic lights, old and rusty elevated train bridges, trash baskets,  abandoned or unoccupied corner shops and long condensed rows of residential apartments with emergency ladders. We're all too familiar with this kind of description and Hollywood even managed to sneak it into the imagination of someone like me who never put foot in this place and felt like I almost lived here sometime. There I was walking on the streets of Brooklyn with a camera bag packed with my trusty Hasselblad 503CX and dozens of film rolls ready to be loaded in. One particular day I got a little lost around Myrtle Avenue in Bushwick. I was walking under the elevated bridge and had just been solicited for drugs by a few very polite guys wearing bandanas. They looked at me I looked at them and they realized that I am some lost weirdo with an old man camera around the neck and no drug business for them. I got a little scared and they left. I went into a tiny takeaway nearby to have a drink and chill. While I was looking on the street thru the window while drinking Jarritos (very tasty Mexican soft drink) I saw a really cool 70s-looking, very beaten car driving fast thru the traffic light. Again this is so familiar to me, what is going on, I had a déjà vu again, very vivid and intense, strange and irritating.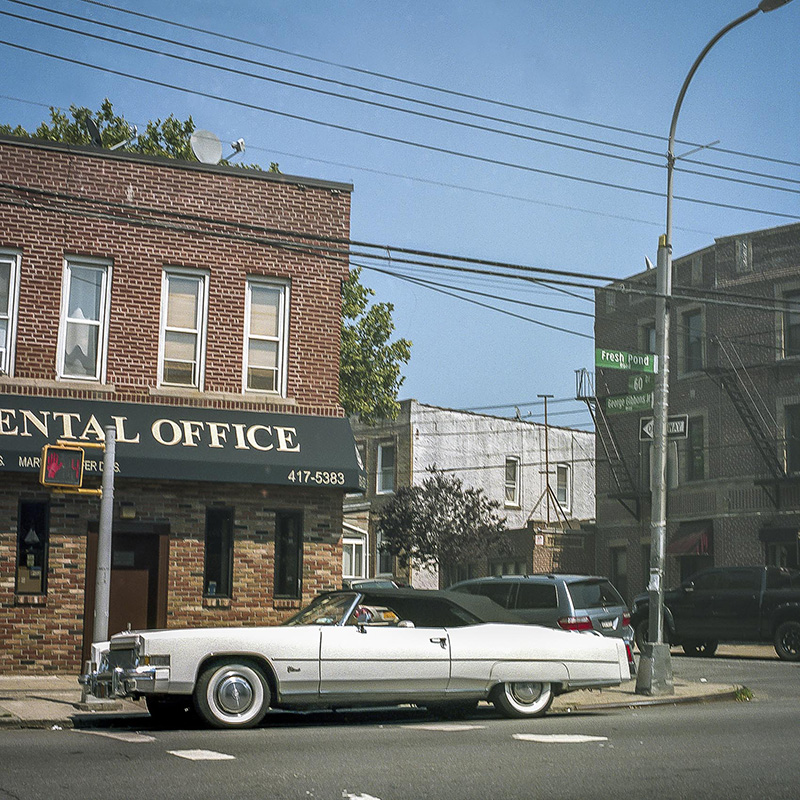 Days and weeks go by and I was just walking in different parts of Brooklyn, taking the L train, photographing cars and dust bins, hopping on the buses, endlessly getting lost in the alleys in which once I even walked into the middle of some deal going on between a few fellas in East Williamsburg and had to pretend I was looking up at the building rather than seeing trunks opened in pimped up cars parked near a dead end street where I could easily end up with broken teeth for being too sneaky. I was lucky so far and rolls of film started to be filled with oddly photographs of 60s and 70s car. I still did not know why I liked them so much—I don't even drive. I know they are very cool objects.
My initial plan was that I might stay in New York for more than a while if I manged to find a decent job and have a bit of an adventure here. Obviously it failed miserably as I was not ready to take a laundromat job in China Town or go door to door selling frying pans in Queens or being a dish pig in one of the many restaurants in Manhattan or Brooklyn. Finding jobs online here is nearly impossible, even if I had all the legal papers for work and solid IT sales experience. NY is a hermit kingdom and if you don't have any well established helping buddies or family friends working in downtown Manhattan to put you somewhere nice you start from the bottom with the rest of outsiders and New York will laugh straight into your face and will soon show you the exit door, if you are too picky, or will throw you some scam. When I learned this I decided to focus more on exploring the place with my camera rather than dreaming about living here. I had a rent free room for a few months, so let's just enjoy it. Let's shoot some film which I had about fifty rolls, combinations of Portra 160/400 Fuji Pro 400 and some Velvia 50 slides plus some Polaroids and my all-time best Fuji160NS for its latitude and soft exposure.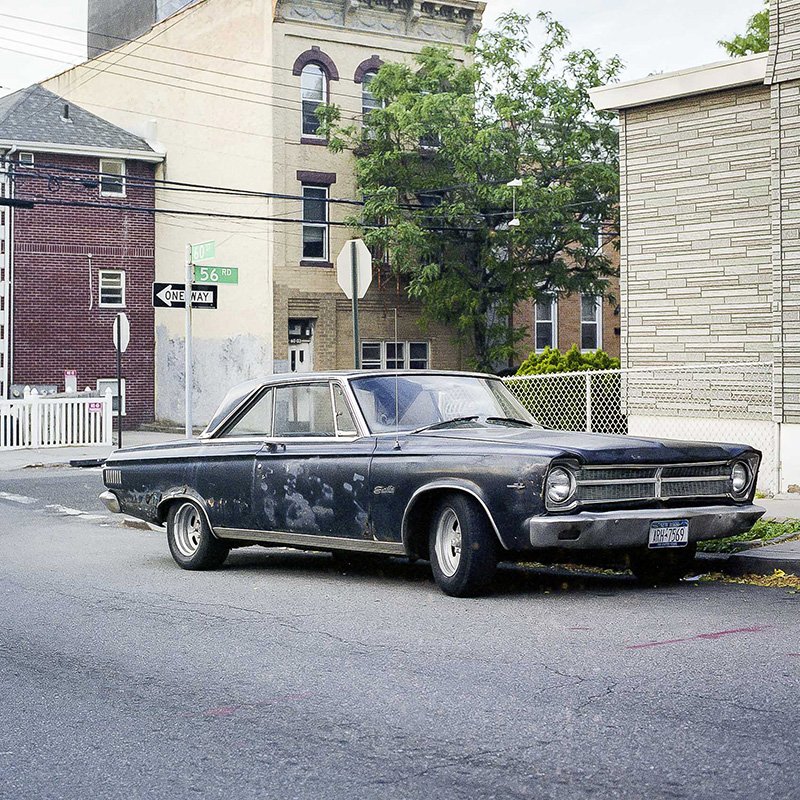 Walking the streets on Broadway and Lower East Side in Delancey I felt like Travis Bickle on foot. Now I know why my attention was constantly focused on the cars and that strange Déjà vu, which turned out was just nothing more than film flashbacks. All the cars I subconsciously photographed appeared in my favorite films when I saw them for the first time on this tiny TV screen back in the 80s and 90s in Poland. The best ones were always set in New York City.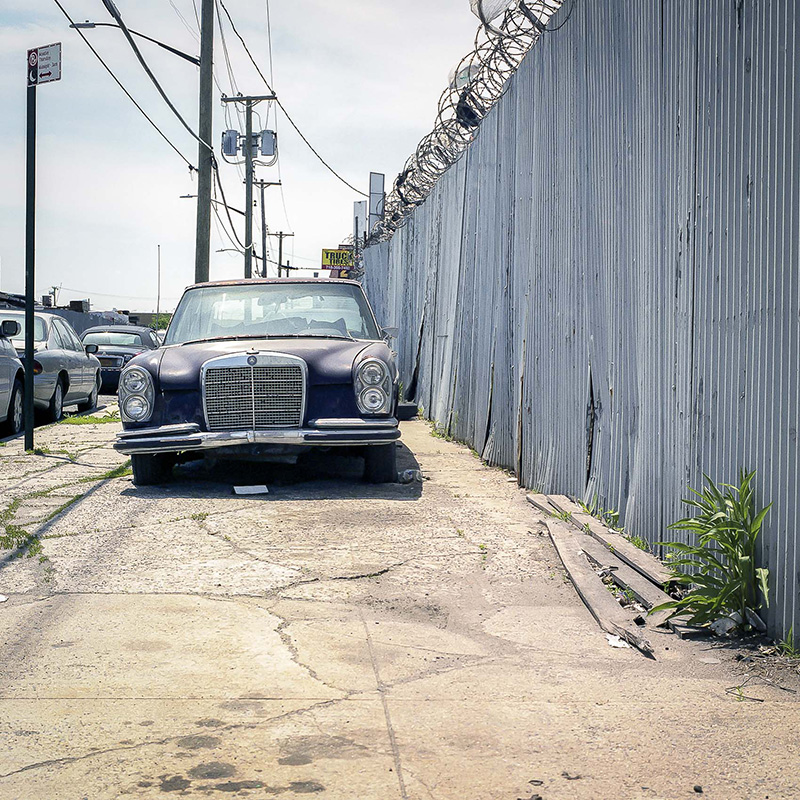 Taxi Driver is a great movie, and even decades after it was released, you do still get this feeling of alienation here in NYC, big money, crime and constant police sirens, even in some parts of Manhattan, not to mention loads of shady characters like drunks or drug addicts, who often just lay themselves in the middle of the sidewalks. I was breathing it all in and kept reloading my camera. I was mistaken for a traffic warden and shouted at by some car owners and drew attention from passersby saying what a nice camera I have. While I was busy shredding my shoes on the streets everyday, most of evenings and nights I just watched Netflix, as my hosts were always busy working. One night I watched French Connection (again) the ultimate film about New York, and my initial déjà vu source. Who doesn't remember Jimmy Popeye Doyle played by Gen Hackman chasing drug smugglers on the streets of Bushwick, driving his Buick under a rusty elevated bridge and swearing like a mad man. Great movie, great cars and fantastic action.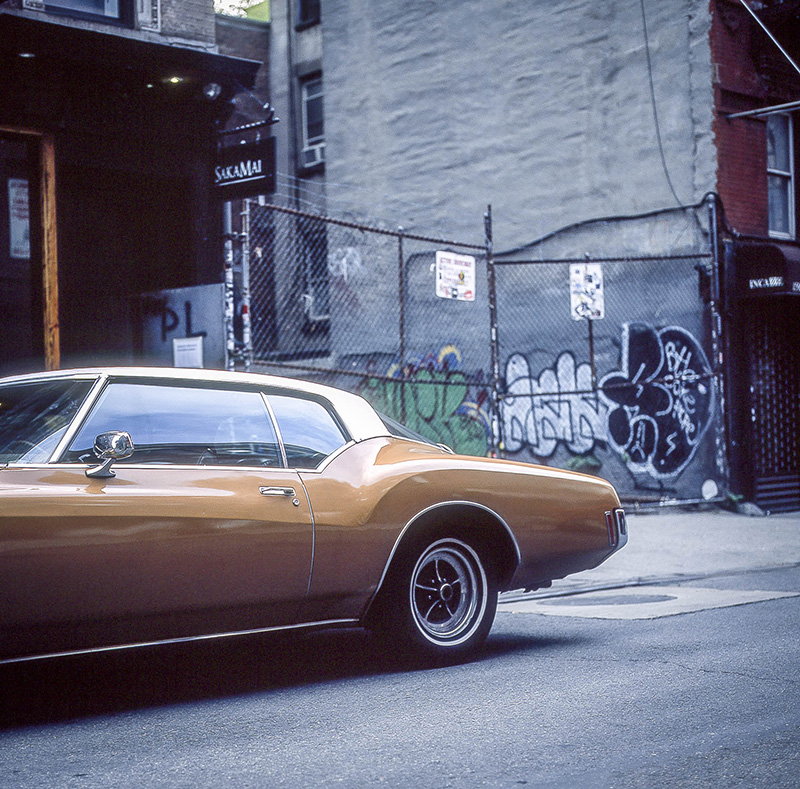 It's amazing that in NYC you're still able to come across vintage unrestored, with original paint work, cars sometimes about fifty years old or more cruising the streets. These battered, sometimes rusty, vehicles are still existing witnesses to the world which does not exist anymore and you have to appreciate every time you spot one parked up. Good things are so obvious that you can almost miss them. Enjoy the movies. Below a list of my favorite films set in New York :
The Panic in Needle Park (1971) directed by Jerry Schaltzberg
French Connection (1971) directed by William Friedkin
Serpico (1973) directed by Sidney Lumet
Dog Day Afternoon (1975) directed by Sidney Lumet
Marathon Man (1976) directed by John Schlesinger
Taxi Driver (1976) directed by Martin Scorsese