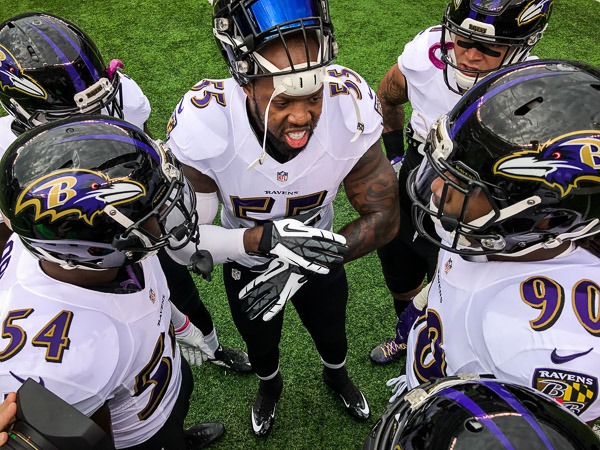 Shawn Hubbard, photographer for the Baltimore Ravens NFL team, shot an entire game vs the New York Giants using only his iPhone 7.
I've always loved the challenge of shooting with a camera phone. For years my Instagram feed was "iPhone only" and I only followed users who abided by the same rule because of the appreciation I have for making quality, creative images under the limitations of a camera phone. I've since opened up my feed to my professional images because there are benefits of showing that type of work on Instagram, but I still shoot with my phone quite a bit and still enjoy trying to make creative images with it.

When I photograph NFL games I typically spend a little time early in the day and try to make some iPhone images before the real action gets started, but I've always thought about what it would be like to shoot an entire game with just my phone. For in-game action I shoot with a 400mm lens, so obviously my reach would be drastically cut short. The sidelines of an NFL game is one of the most busy, cluttered atmospheres you can possibly shoot in, so working with the large depth of field that a camera phone produces means I'd have to be very careful with my composition to make clean images. There are a laundry list of other factors that make shooting an NFL game with a phone seem like a questionable idea, but I'm always up for a good challenge.
Continue reading and see more photos on Shawn's blog.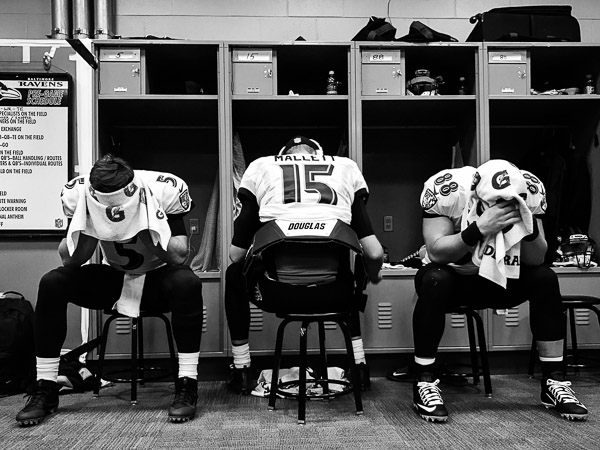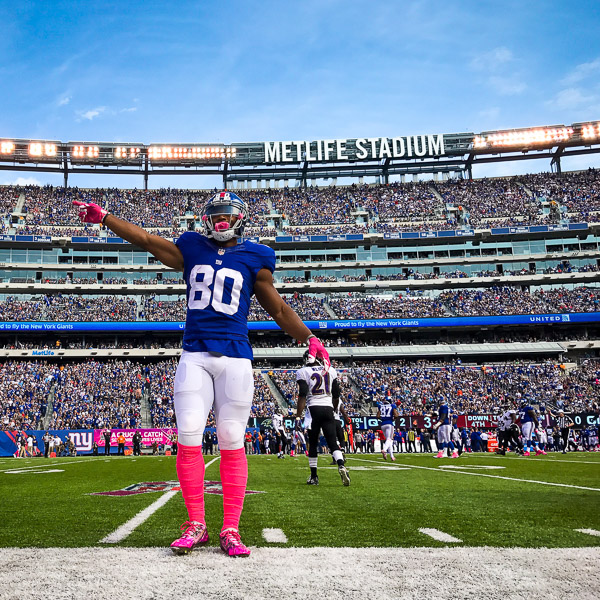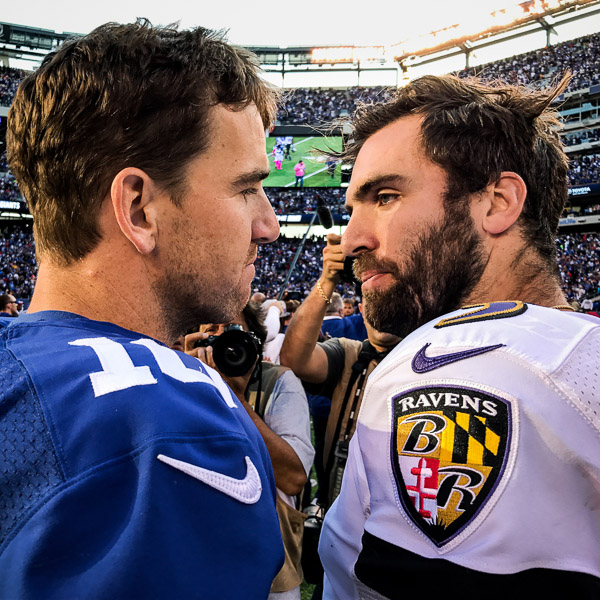 Save