Simon Bruty
excels in action photography and innovative portraiture, especially on location. Simon has traveled extensively through Europe, Latin America, and Asia to capture stories as diverse as soccer in Ecuador to youth programs in Madagascar. His main clients include Sports Illustrated, The Players Tribune, and FIFA. He has been featured in a film directed by Michael Apt, and one of his photographs was featured in an ad for Canon Europe before the World Cup games. The London Observer chose one of Simon's photographs- the rugby punch-to be included in their list of the World's 50 Greatest Sports Photographs.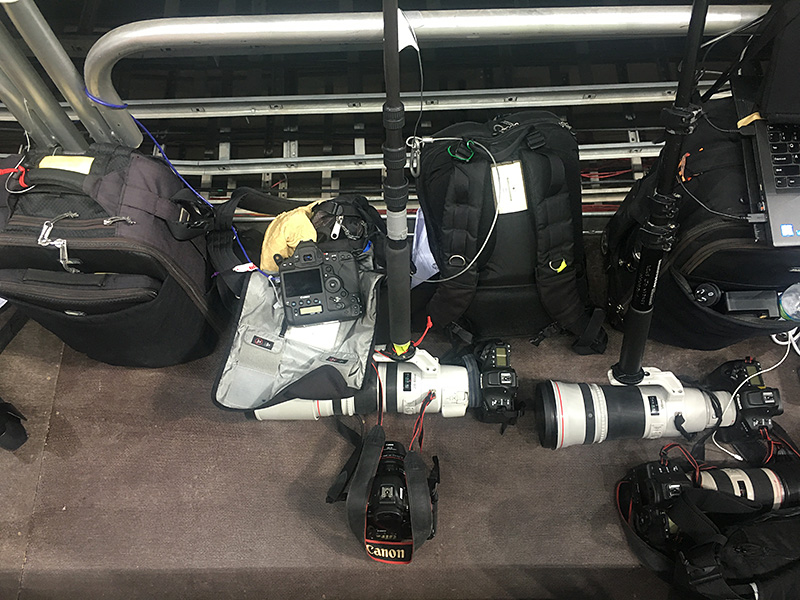 For an SI photographer the workflow is pretty straight forward—plug the VLAN or Virtual Local Area Network in the camera and press send. It's bloody simple but masks the incredibly hard work done by the back room staff at SI.
Sports Illustrated invested in a system which is basically their own network. All of the large agencies are also using a VLAN network. Each venue is wired and color-coded with Ethernet cables. When you have finished shooting you can plug into the camera and send the raw take back to the office. Yes, I did say raw take! That's a lot of data; a full 32g card will take about 10 mins to download and speeds can vary. The edit takes place either at the SI office here—Miriam Marseu is our onsite editor working 25 hours a day at Olympic park—or back in New York.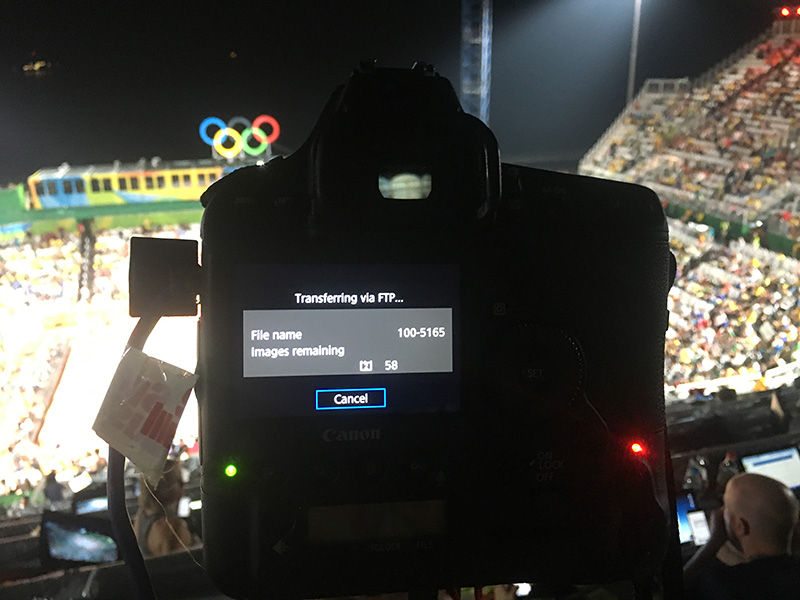 Settings on the cameras are worked out before the games start and tested. The SI Tech staff led by Erick Rasco have been hard at it here since the beginning of July getting it prepped and ready to work.
Overall the system works seamlessly and means you can hop from event to event without having to go back to the office. The one slight downside is I don't get to see my take until I get to the office or after the games when I go through the hard drive with the images on it.