They aren't the rock stars, but you can't have a show without them. They are… the 1st assistants. And to a photographer lucky enough to work with one, they are as indispensable as the camera itself. It takes a village, and they make sure that not only do the trains run on time, but that they actually work. We'll take a look at what they do, how they do it, and for how long it will last.
About the panelists:
Briscoe Savoy has been a freelance Assistant / Lighting Tech / Gaffer / Photographer in New York for far longer than he cares to share. Always working with a vast range of photographers in the worlds of Portraiture, Celebrity, Fashion, Travel, and Motion. Working with media ranging from digital to 4×5 to the 20×24 Polaroid. Studio and location, his experience and personal network of producers, studios, equipment managers to caterers leads to referrals. Often flowing with a new client for the first time and many on set believed they had been working together for years. "I've learned and experienced so much over the years, contributing and being a part of a lot of amazing images. It's time for me to emerge from the shadows, this year I have been making a bigger push, focusing on my vision and imagery. I'll have to turn down work in order to move forward. I'm excited and afraid, but ready" A short list photographers Briscoe has first for; Gregory Heisler, Jonathan Mannion, Chris Fanning, Roxann Lowit, Kwaku Alston, Cleo Sullivan, Tony Kim, Lyle Aston Harris, Thierry Le Gouse, and Christopher L Hicken.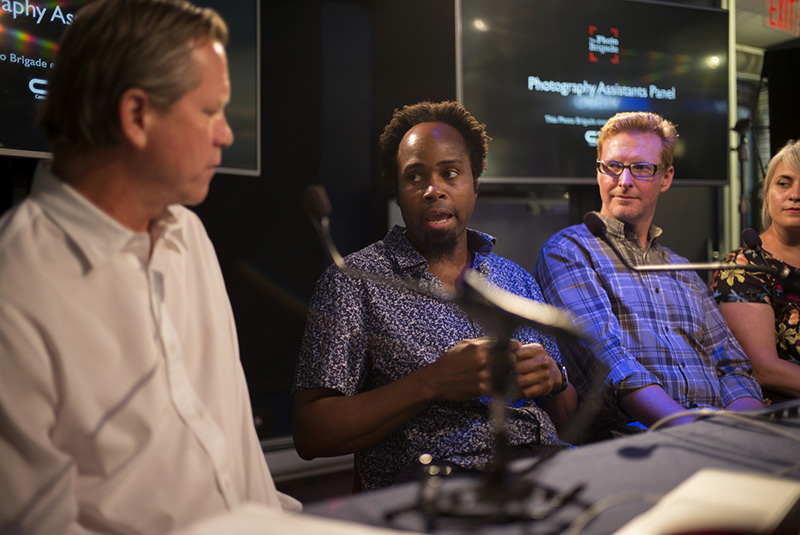 Chris Johnson moved to NYC in 2001 after graduating from Brooks Institute of Photography. Chris' talent and determination quickly earned him a well-respected role working with some of the most iconic photographers of our time, including Annie Leibovitz, Arthur Elgort, Mark Seliger, Norman Jean Roy, Anton Corbin, and many others. He currently specializes in photo and video lighting. Chris is an avid surfer and outdoorsman who thrives on travel and adventure.
Missy Davis has an indelible instinct to connect with people and dream big. Seeking to combine those inclinations by capturing creative environmental portraiture, led to photography school in Western Massachusetts. Graduating with an Outstanding Achievement Award for Highest Portfolio Excellence from Hallmark Institute of Photography she honed her skills, sharpened her focus, and gained valuable insight from a faculty composed of distinguished industry professionals. With a degree under her belt, she headed off to New York and spent the next 2 years under the mentorship of Steve Giralt shooting everything from mouthwatering products to PepsiCo's executive board. Now freelance and based out of Brooklyn, she's assisting photographers in the world of food, product and the occasional portraiture shoot. Regardless of the type of shoot she always has her best two tools in tow, a warm smile and a "can do" attitude.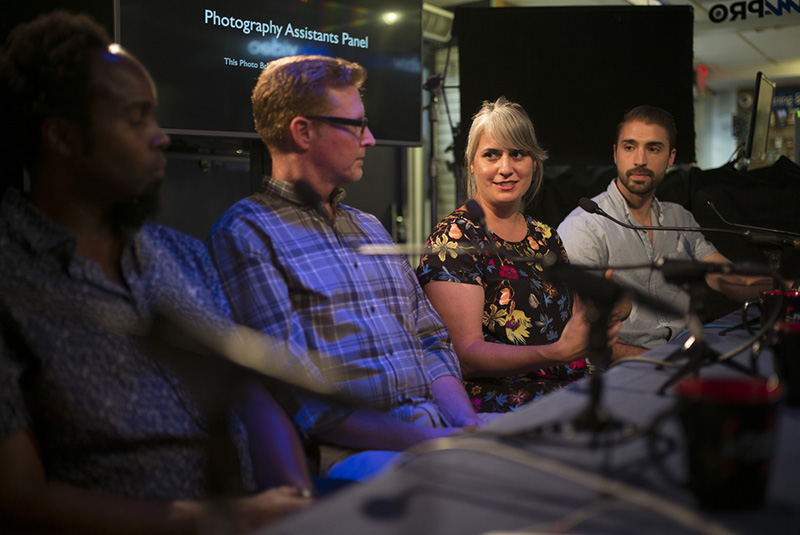 Jon Cospito began his photography career at the Hallmark Institute of Photography, where he graduated with the Top Portfolio honor. Upon graduation in 2013, he immediately transitioned into a full time assistant role for renowned photographer Joe McNally where he is now one of two first assistants and lead retoucher. He has traveled the world with Joe working on commercial and editorial jobs for major clients such as Nikon, Sports Illustrated, National Geographic, Epson, The City of Beijing, and more. During this time, Jon has won awards for his own work as a conceptual portrait photographer while cultivating his personal freelance business. The next step in his photographic journey will take him into Manhattan where he will hold a staff photographer position for an international digital agency.
Brad Smith is the former Director of Photography at Sports Illustrated and Sports Photo Editor for The New York Times for 12 years. Before that, he was the Assistant Director of Photography and Photo Editor for the White House during the Clinton Administration. He also worked at Sygma Photo News and the National Audubon Association. He is a guest lecturer at the School of Visual Arts Masters in Photography program. He is on the faculty for Fotofusion and the Rich Clarkson Sports Photo Workshop. He's also on the faculty for the Eddie Adams Workshop, as well as being on the Board of Directors. Most recent awards were placing 1st, 2nd and 3rd in Sports Story Editing for this year's POY (along with Becky Lebowitz of the NY Times). He's been an onsite Editor for 7 Olympics, 14 Super Bowls and more NBA, NHL and World Series games than he can count. He's a proud Florida Gator, and he lives in Suffern, NY.