This special panel moderated by ViewFind's Lead Photo Editor Andrea Wise explores some of the delicate issues that arise when making bodies of work on sensitive topics. The panel consists of NYC-based ViewFind contributors including Dorie Hagler, Michael Santiago, Jonah Markowitz, and Radcliffe (Ruddy) Roy.
About the panelists:
Radcliffe Roye is a Brooklyn based documentary photographer specializing in editorial and environmental portraits and photo-journalism photography. A photographer with over twelve years of experience, Radcliffe is inspired by the raw and gritty lives of grass-roots people, especially those of his homeland of Jamaica. Radcliffe strives to tell the stories of their victories and ills by bringing their voices to matte fibre paper. Recently, Radcliffe began experimenting with interpretative photography, preferring to allow the abstract content within the frame to dictate the voice and purpose of the image. His Elements series focuses on the bold, austere, graphic and emotionally raw imagery, that is trapped behind a diffused lens. With painterly abilities, Radcliffe uses this diffused methodology to subtly awake the subconscious and expose the isolated figure or vision painted within a rhetorical frame.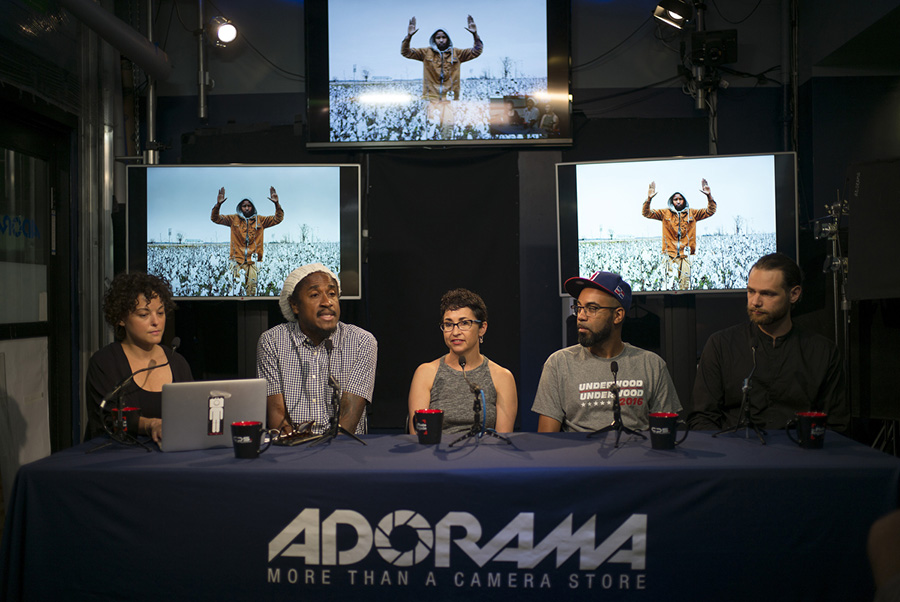 Dorie Hagler is am a New York City based storyteller and an advocate interested in photographing newsbreaking events and long form documentary projects. Her photographs appear in distinguished publications such as Tina Brown Live Media, The New York Times, Sports Illustrated, Elle, The Chicago Tribune, The Denver Post, The Albuquerque Journal, Ski Magazine, New Mexico Magazine, and many others. She has been commissioned by international non-profits, local non-profits and documentary film-makers and have been awarded a public art commission by The State of New Mexico.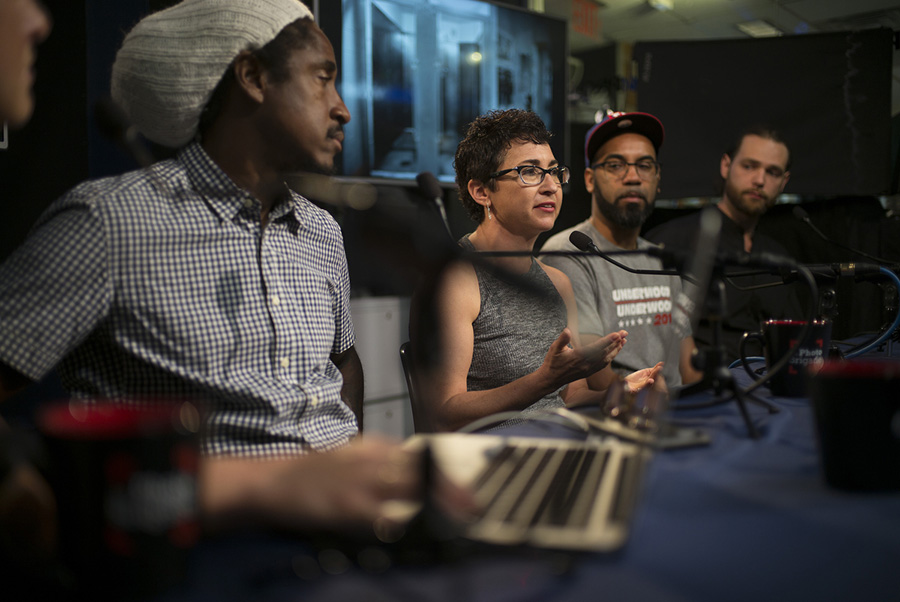 Michael Santiago is a visual storyteller based between New York and Oakland, CA. Michael received his B.F.A. of San Francisco Art Institute, and is currently a graduate student at S.I. Newhouse School of Public Communications at Syracuse University. His work focuses on issues concerning people of color and their communities; ranging from issues surrounding obesity, cancer, race and identity, family relationships, healthy eating, youth empowerment and more.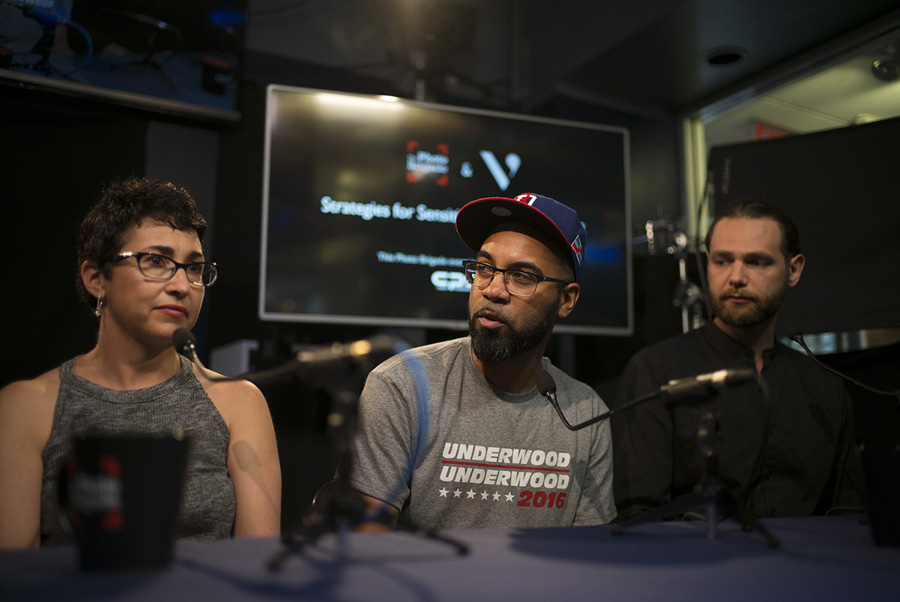 Jonah Markowitz is a Skidmore College athlete and business major turned visual storyteller and a Brooklyn raised Jew who loves all things pork. He currently works as a freelance photographer and cinematographer. Jonah focuses on the power of narrative within visual journalism with the intention of bringing communities together. His work has been published in the New York Times, The Washington Post, Al Jazeera America, Newsday, The Chronicle of Higher Education, among others and is included in the permanent collection of the Museum of the City of New York. Although work has brought Jonah around the world, he still lives in Brooklyn, and still loves his pork.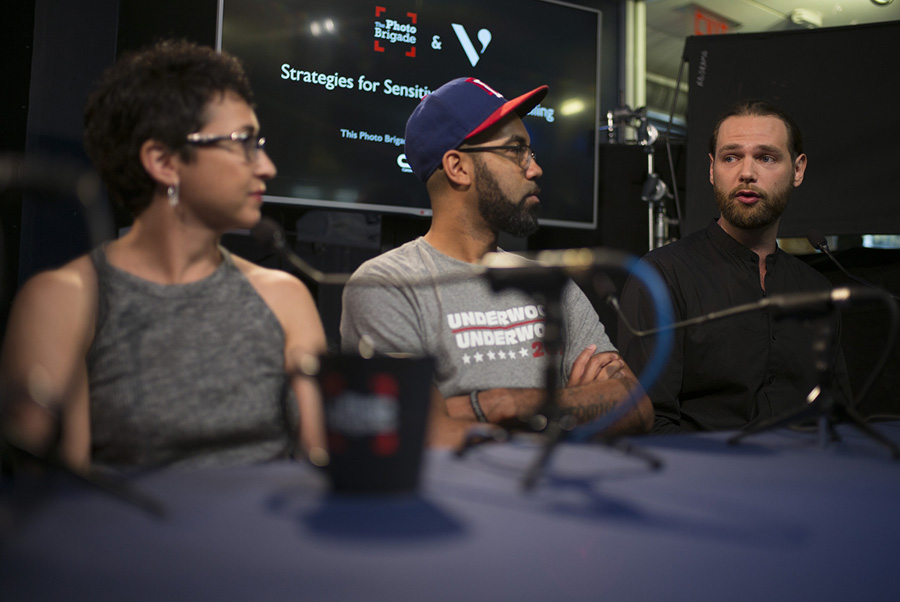 About the moderator:

Andrea Wise is curently the lead photo editor for ViewFind.com, a photojournalism startup aimed at bringing visual stories to a mass audience while helping photojournalists monetize their archives and get commissions. She earned her M.S. in Photography from Syracuse University where she was an Instructional Associate teaching photography and multimedia production to undergraduate and graduate students, as well as Graduate Assistant to Mike Davis, Chair of the Alexia Foundation for World Peace. Her work has been recognized by The National Press Photographers Association and College Photographer of the Year. She's an alum of Eddie Adams Workshop XXVI, The Kalish Visual Editing Workshop, and The Mountain Workshops.