The Photo Brigade presents a special Olympic sports photography panel featuring sports shooter veterans who have collectively shot dozens of Olympic Games over the years. Gary Hershorn(Reuters/freelance), Julie Jacobson (Associated Press), Al Bello (Getty Sport), and Robert Deutsch (USA TODAY) talk with moderator Steve Fine (SI/NYT/Flipboard) about past experiences in covering previous games and what they think about the upcoming games Rio from a technology perspective, news perspective and sports perspective.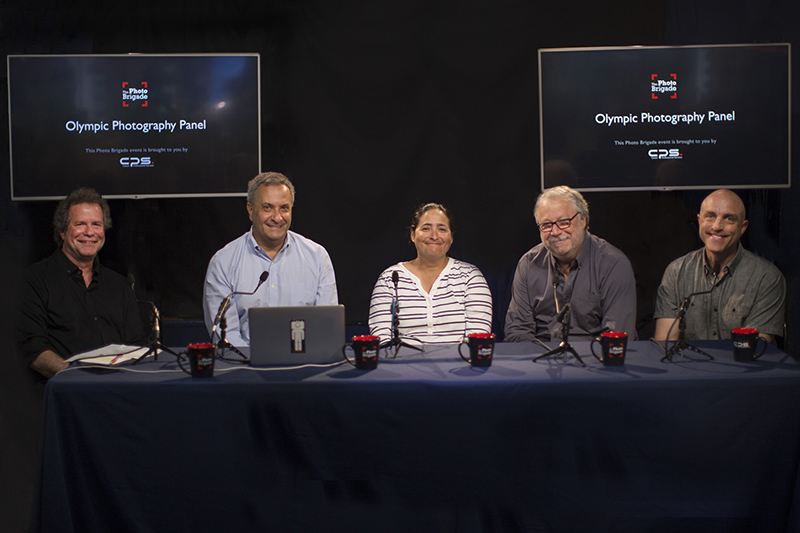 About the panelists:
Gary Hershorn is a freelance photographer based in New York. Following a 29 year career at Reuters he spent a year and a half working for Flipboard before branching out on a freelance career in January. Gary has covered the past 16 Summer/Winter Olympic Games dating back to Los Angeles in 1984. He will be going to Rio for Flipboard.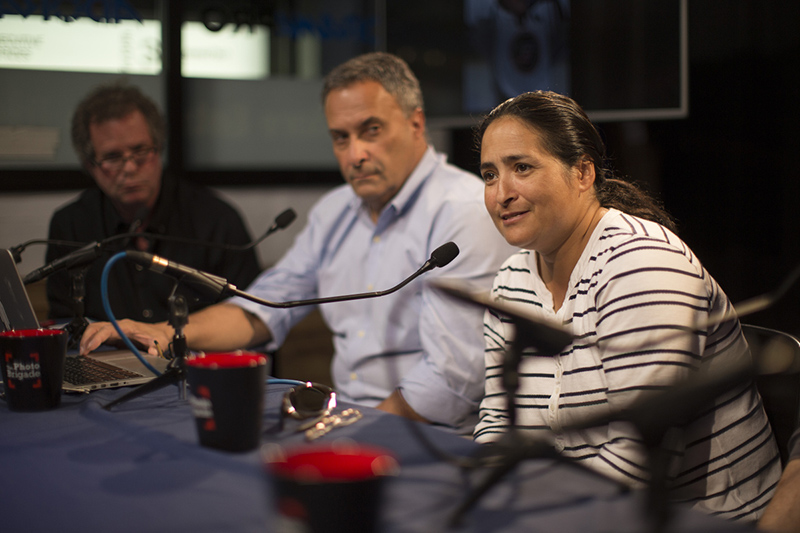 Julie Jacobson is an AP staff photographer based in New York has covered major sporting events such as the Winter Olympics and the World Series. Her assignments have included floods in the Midwest, hurricanes in Florida, the wars in Iraq war and Afghanistan, and the Haiti earthquake.
Robert Deutsch began his career as a photojournalist in 1974 when he interviewed for a staff job at the Gannett Westchester (NY) Newspaper group, and the photo editor forgot to show up. The editor, feeling guilty, hired Robert, embarking him on nearly a decade of weather features and pet of the week. When USA Today launched, he was asked to become one of only six staff photographers for the national newspaper, based in New York City. Throughout the last four decades, Robert has covered 15 Olympic Games, 28 Superbowls, 31 World Series, 29 Final Fours, (but who's counting), various NBA Finals, U.S. and British Golf Opens, conventions, conflict in various places such as Haiti, Kosovo, Kuwait, Iraq, and countless portrait sessions with the rich and famous, and others substantially less so. This summer's Olympics in Rio, (preceded by two conventions), will be his 16th.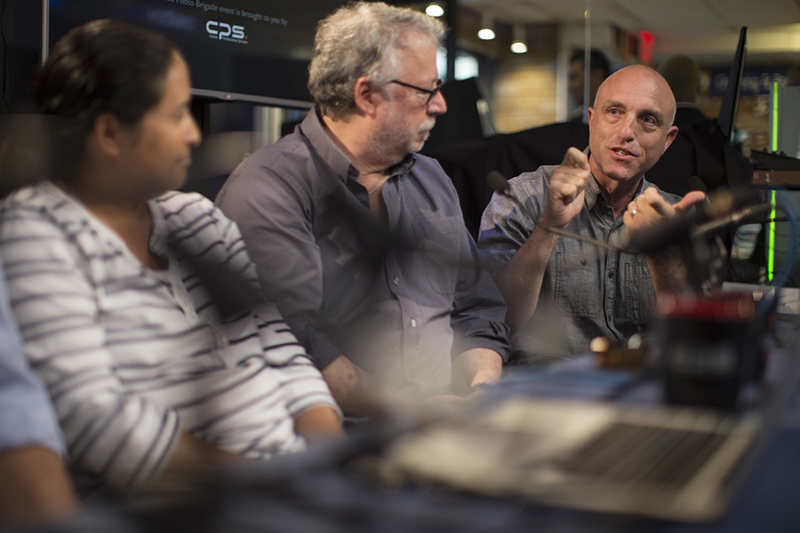 Al Bello graduated with a Liberal Arts degree from the University of New York at Stony Brook in 1989. In March of 1990 Al worked as Darkroom Manager for The Ring boxing magazine. Al soon found his way by photographing boxing on a weekend basis while processing, and printing film during the week. In 1993 Al landed a position as a junior photographer at Allsport which is now a part of Getty images. Since Joining Getty, Al has become Chief Sports Photographer in North America on a very talented staff. He is assigned to cover major sporting events and people in sport worldwide. He will be covering his 11th Olympic Games this Summer in Rio De Janeiro Brazil. He has been lucky enough to have shot portraits from Mike Tyson to Michael Phelps. He has shot picture stories from Cockfighting in Puerto Rico to Santa Claus School in Michigan. Al has has most recently been awarded this past year's Pictures of the Year International and National Press Photographers Association Sports Photographer of the Year.
About the moderator:
Steve Fine is Flipboard's first-ever photo editor where he pores through a firehose of photography from The Associated Press, Getty and Reuters to assemble vibrant galleries around breaking stories and events. When it comes to photo editing and picking the right shot, Steve Fine goes back to a piece of advice he was given early in his career: "You know it when you see it," he says, recalling what a senior editor told him as he started working at Sports Illustrated, where he ultimately spent 17 years as Director of Photography. (Before that, he helmed the New York Times' photo desk for nine years.) During his storied career, the Manhattanite has anchored the photographic coverage of dozens of Olympics, Super Bowls and World Series—usually at the events themselves, on the field. He's witnessed all kinds of sports history, from Usain Bolt's world-record sprints to Super Bowl XLII's iconic play dubbed "The Catch."