Clary Estes
is an international photographer, born and raised in Central Kentucky. After receiving her Masters Degree in New Media Photojournalism from the Corcoran College of Art she moved to Japan for two years to practice photojournalism under the Ishibashi Zaidan Fellowship with Nagoya University. She is currently living and working in Moldova and shooting a long-term documentary project on former Stalinist Era deportees from Moldova.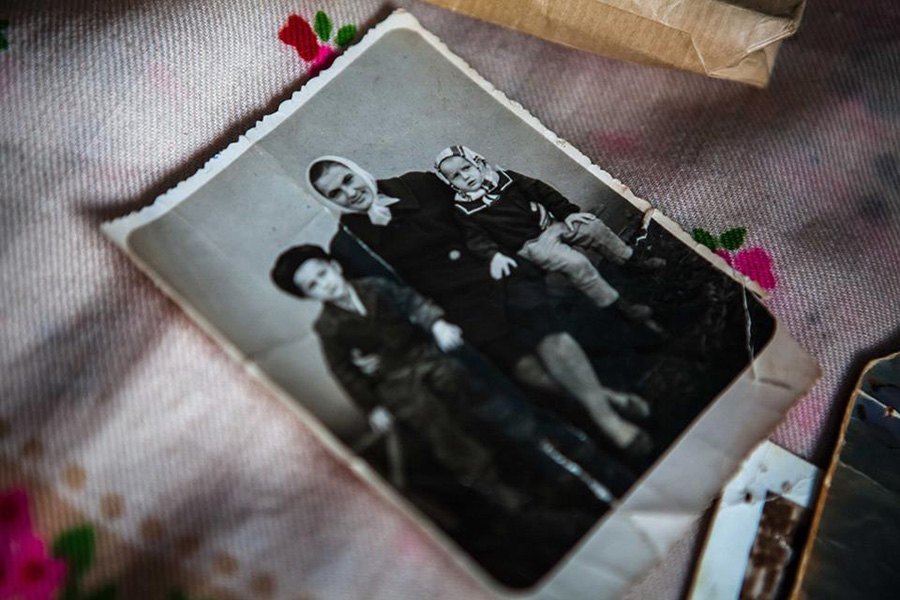 Those who were deported under Stalinist Soviet oppression from Moldova as children with their families to the Eastern Soviet States are now living in the twilight years of their lives with the memories of their deportation still ingrained in their minds. "Those Who Remain" looks at the personal histories of those who were deported during the massive Stalinist state repression of Moldova as a way to provide a platform for sharing and exploring the issues and history of the deportations on a national and international level. While the deportees had their voices striped from them under Stalinism, they are now speaking not only to their own experiences but also to the experiences of former deportees who are no longer with us. Not only did hundreds of thousands of people die as deportees, but in Moldova, after deportees were liberated and free to return to their country they were systematically silenced and shamed for their history and the oppression they experienced. Only recently has Moldova been willing to look at their history and speak about it on a countrywide level. Many deportees are not just speaking for themselves; they are bearing witness to the trauma of their parents. I want to share this story without bias, in a truthful, genuine manner and in a way that gives deportees back the voices that they had stripped from them.
Not only is this project looking to give a voice to former deportees, it is looking at what it means to photograph memory. How can a photographer and their subject convey the feelings of memory rather than simply showing archival objects or daily life photographs? Throughout this entire project we are moving between the past and the present and trying to understand what experience is in memory and how that is changing in our ever digitizing world. How does the fading event of the deportations affect people today and how can we bring the analogue memories of the deportees together with the digital experiences of today's citizens?
Clary is currently running an Indiegogo campaign to promote the project. Check it out!