C.S. Muncy
is a New York City-based freelance photojournalist with a client list that includes The New York Times, The Wall Street Journal, Newsday, The New York Daily News and The Village Voice. His work has also appeared in Time Magazine, The Smithsonian Magazine and Wired Japan. In 2012, he was selected for the 25th Eddie Adams Workshop, received the NPPA Short Course Travel Grant and won first prize in the National Geographic/Nikon "Full Story" photo contest. A graduate of the Defense Information School, he enlisted in the United States Air Force in 2002 and is currently a combat correspondent with the 106th Rescue Wing.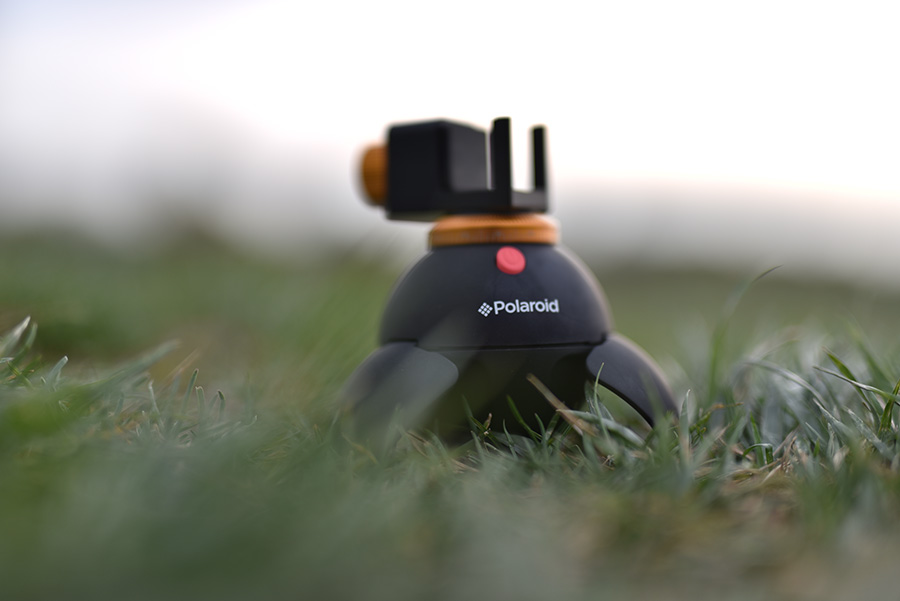 So I'm sitting in line at work with my bag of gear, waiting to go through security when it hits me: the Polaroid Panorama Eyeball I've been sent for review looks an awful lot like a hand grenade. With the phone-holding attachment and round, black painted body, it's pretty much a dead ringer—or at the very least similar enough that it might cause me some trouble.
A nervous bead of sweat forms on my forehead as I try thinking of ways to say "it's not a grenade" without raising my voice or using the word grenade.
All dramatics to the side, the Polaroid Panorama Eyeball is a rotating mount for GoPro's and cell phones, designed for both real-time use and time lapse photography. I've spent the last few weeks putting it through its paces.
One thing I discovered very early on was that it was a very easy to use device. The instructions are clear and concise, and the learning curve is particularly shallow. Controlled by an IR remote, you can adjust the speed of the device with a few simple clicks.
Unlike similarly priced devices, the movement appears smooth; there's no ratchety "clicking" movements that can affect your video or ruin a take.
The build itself is reasonably sturdy, something I always appreciate. The plastic seems unlikely to break in your bag or during use. The extending legs, I'll admit, are somewhat thin, but I believe you'd have to work pretty hard to break them. One thing I found particularly useful was the metal thread mounts on the top and bottom.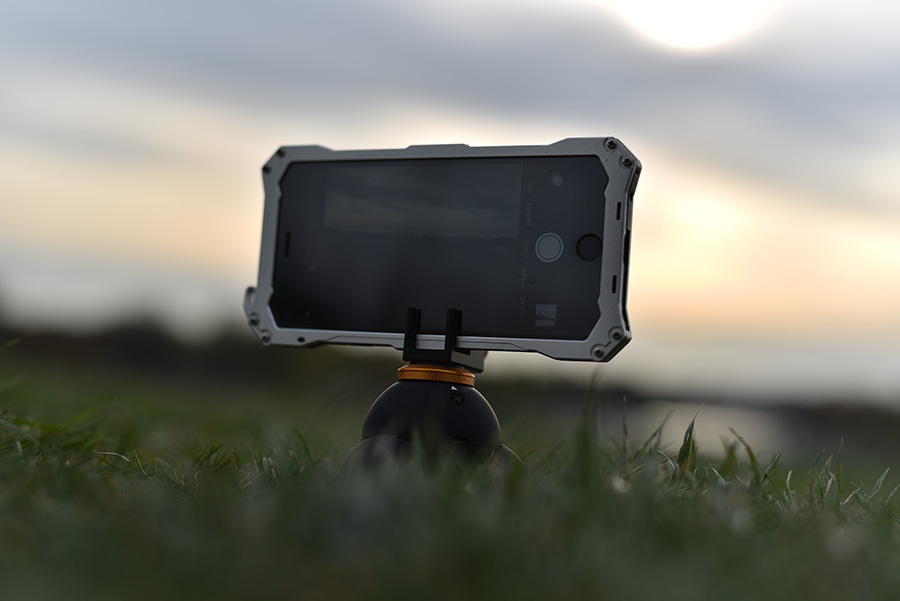 What didn't I like? Well, while it's very easy to use, it will only function with the remote. The head itself does not have any controls. If you lose or forget the remote (as I did on more than one occasion) then you're pretty much out of luck.
The battery life also could have used some improvement. The on/off light isn't that bright, so it's easy to toss in your bag without remembering to turn it off, leading to drained batteries. Again, this happened to me several times in the field.
The phone carrier is a fork-like device made out of sturdy metal. It's a great design, but it lacks the ability to change your shooting angle. You can only really shoot with lens at a horizontal angle. It'd be a great improvement to be able to tilt the phone up or down.
Here's my biggest beef. While the instructions say that the Eyeball can support a DSLR, I found that simply wasn't the case. The legs are too short and stubby, and the weight of my DSLRs meant that the Eyeball couldn't stay upright during use. You can mount this on a tripod, but it still didn't really work that well. Lighter DSLRs and mirrorless cameras like the Nikon consumer level cameras or Sony A7 series would probably have much better luck.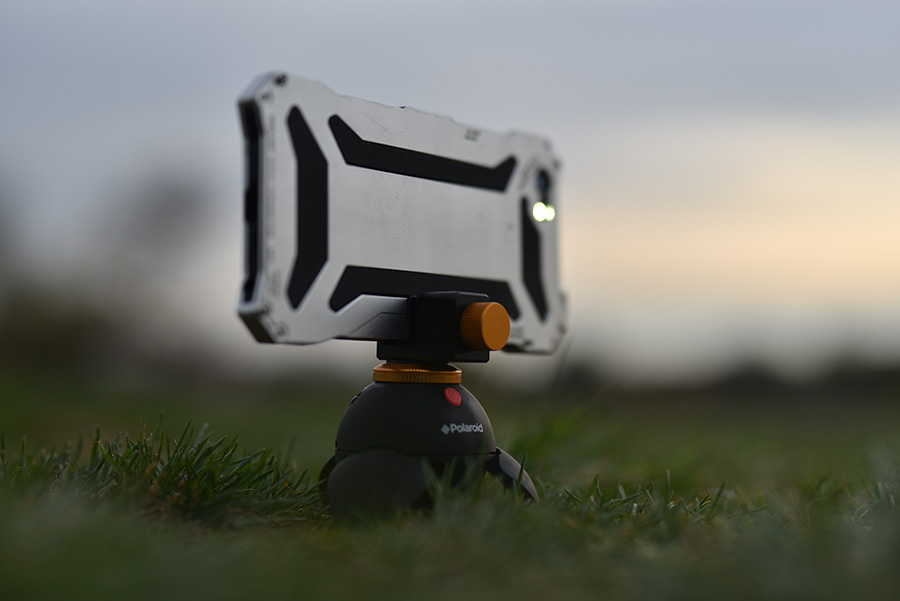 Thankfully, the similarity to a grenade never became an issue, but it's something future users may want to consider. One suggestion I have for Polaroid is that future models come in bright, non-threatening colors.
So ultimately, what do I think? It's a great, handy tool if you're working with light-weight camera systems. It's really best when used with a phone or GoPro, in my opinion. Just always remember to check your charge and keep the remote with you, and you'll be good to go.