C.S. Muncy
is a New York City-based freelance photojournalist with a client list that includes The New York Times, The Wall Street Journal, Newsday, The New York Daily News and The Village Voice. His work has also appeared in Time Magazine, The Smithsonian Magazine and Wired Japan. In 2012, he was selected for the 25th Eddie Adams Workshop, received the NPPA Short Course Travel Grant and won first prize in the National Geographic/Nikon "Full Story" photo contest. A graduate of the Defense Information School, he enlisted in the United States Air Force in 2002 and is currently a combat correspondent with the 106th Rescue Wing.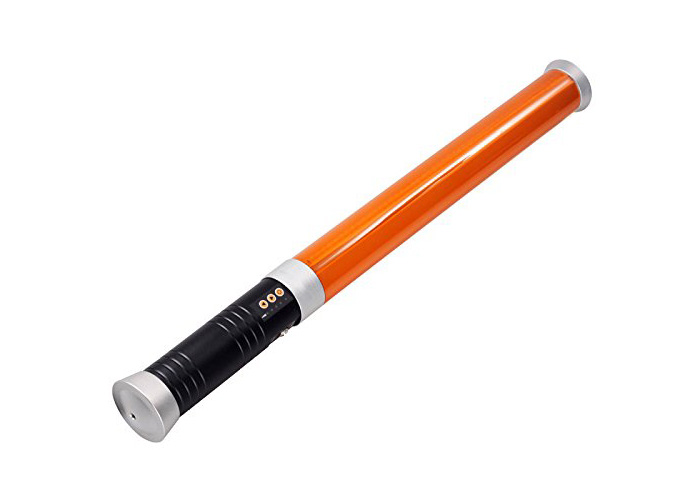 When Polaroid announced last year that they would be putting out the BrightSaber handheld LED wand, a lot of writers and shooters spilled a lot of ink comparing it (and perhaps not favorably) to the Westcott Ice Light. They both occupy an identical spot in the photographer's tool chest, as an adjustable, handheld LED light source capable of providing a unique look—especially when compared to other flashes, strobes or LED kits.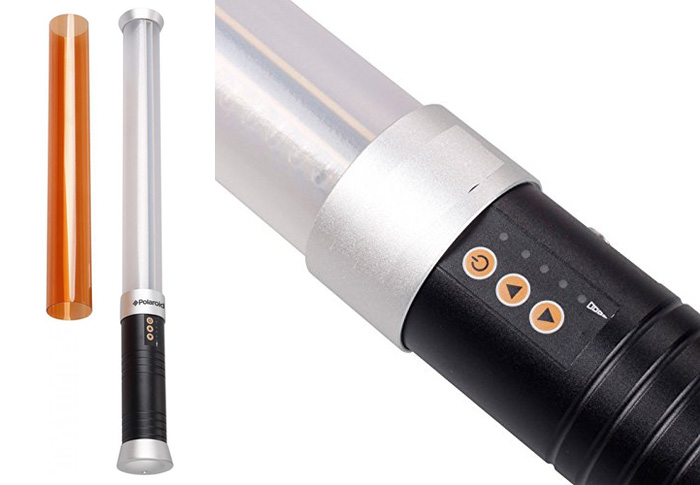 And in some ways those writers, bloggers and photographers aren't wrong. They are indeed very similar.
I recently had the chance to test the BrightSaber out while shooting the Holi Festival of Colors in Brooklyn. At the same time, I was able to compare it against the Ice Light. The end results were actually pretty surprising.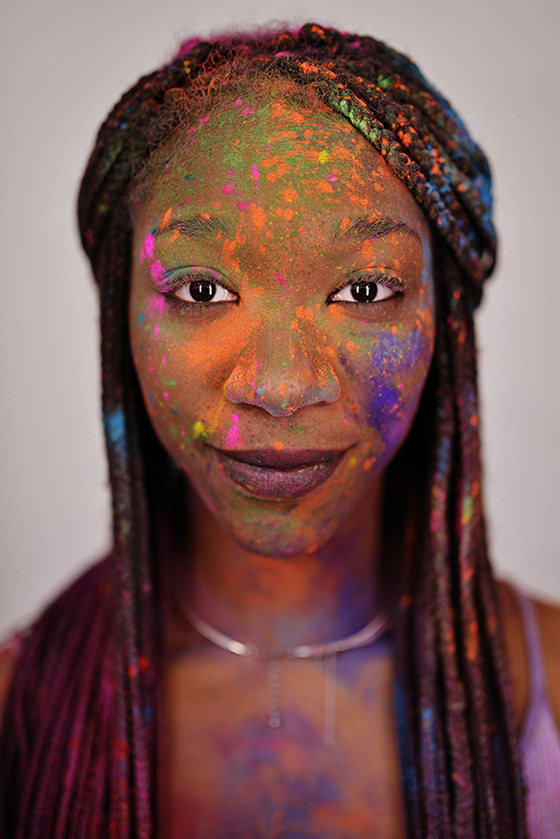 So let's talk about the BrightSaber for a moment. Its nearly three hundred 5600k LED's put out a surprising amount of light, which can be adjusted with a tube-like Tungsten filter that fits over and around them.
The grip is a little on the thick side, but not at all difficult to handle. The battery fits easily inside, and is held in place by a solid metal screw-on cap. This cap also features a tripod thread mount, allowing you to place this on a light stand or monopod.
At Holi, I found the light to be solidly built and capable of taking a reasonable beating. The light provided a unique look (always important when dealing with editors) with a dependable, consistent output. There was no noticeable color shifts or flickering.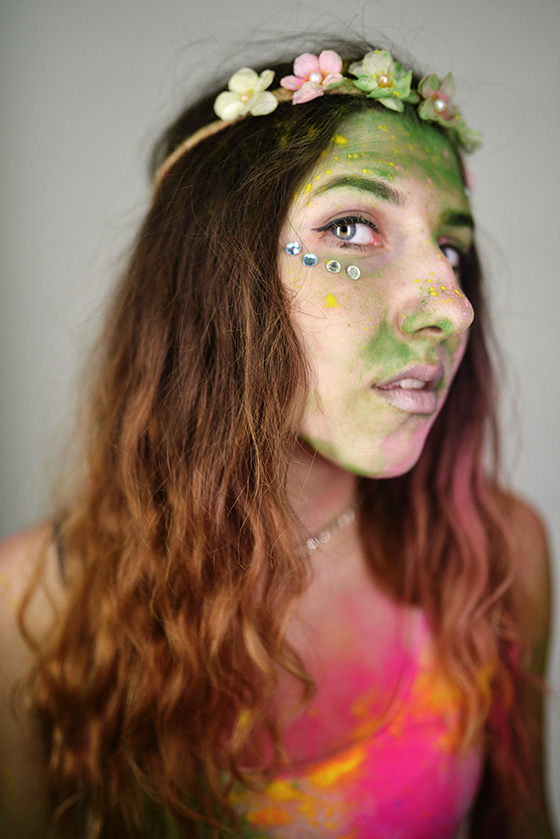 So what didn't I like? I found the battery life to be wanting—at full power, it lasted perhaps an hour at full charge. The Westcott Ice Light lasted (again, at full power) another 45 minutes. I also didn't care for the on/off and power adjustment buttons. I would rather work with mechanical switches and buttons rather than the soft-touch buttons used with the BrightSaber. This, of course, is more of a personal preference than an actual problem with the device.
So how does the BrightSaber fare when compared to the Ice Light? Aside from the battery life, I had no serious complaints. It's certainly cost effective, at $149 it's significantly less expensive than the Ice Light. All in all I found it to be a solid addition to my lighting kit.
PROS
– Solid build
– great light output
– affordable
CONS
– limited battery life at full power
– mechanical buttons would be nice