C.S. Muncy
is a New York City-based freelance photojournalist with a client list that includes The New York Times, The Wall Street Journal, Newsday, The New York Daily News and The Village Voice. His work has also appeared in Time Magazine, The Smithsonian Magazine and Wired Japan. In 2012, he was selected for the 25th Eddie Adams Workshop, received the NPPA Short Course Travel Grant and won first prize in the National Geographic/Nikon "Full Story" photo contest. A graduate of the Defense Information School, he enlisted in the United States Air Force in 2002 and is currently a combat correspondent with the 106th Rescue Wing.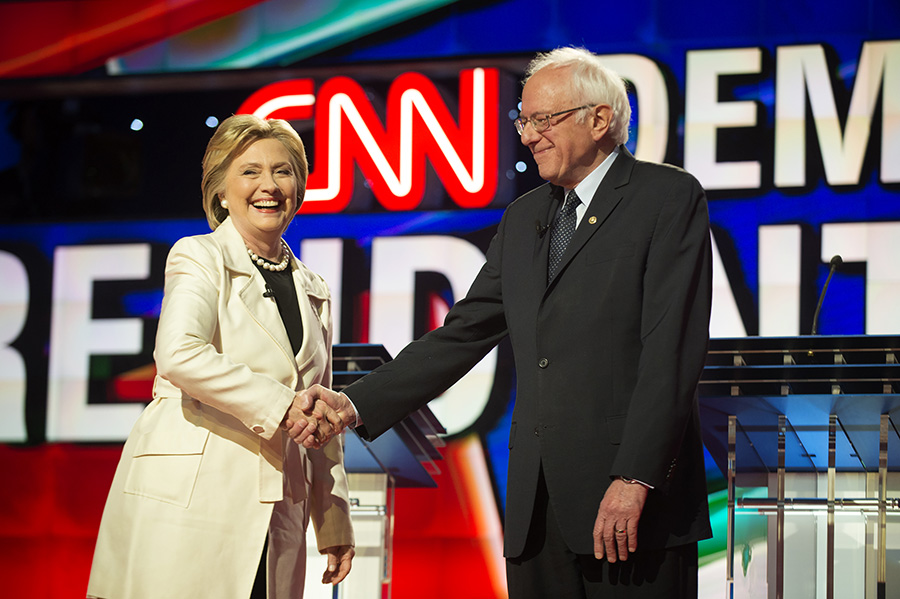 There's an old saying in the military – one that applies all too well to the world of photojournalism: hurry up and wait.
For some events, you really have to show up several hours in advance to get the best seats or score the best access. Good photographers will do site surveys days ahead of time in order to find unique vantage point to get your shots. The best shooters will conduct a site survey, arrive hours ahead of everyone else, wait in line, and then look for the angles nobody else is trying to grab.
Unfortunately, for those covering the Democratic Debate in Brooklyn this week, your ability to do any of this was pretty slim. After arriving at the "Spin Room," a warehouse in the Brooklyn Navy Yard otherwise used to house coffee beans, we were pretty much stuck in place. Journalists and photographers could leave the scene, but that meant going back and forth through security and potentially losing your seat.
So I got there early, grabbed a seat, and waited.
And waited.
And waited.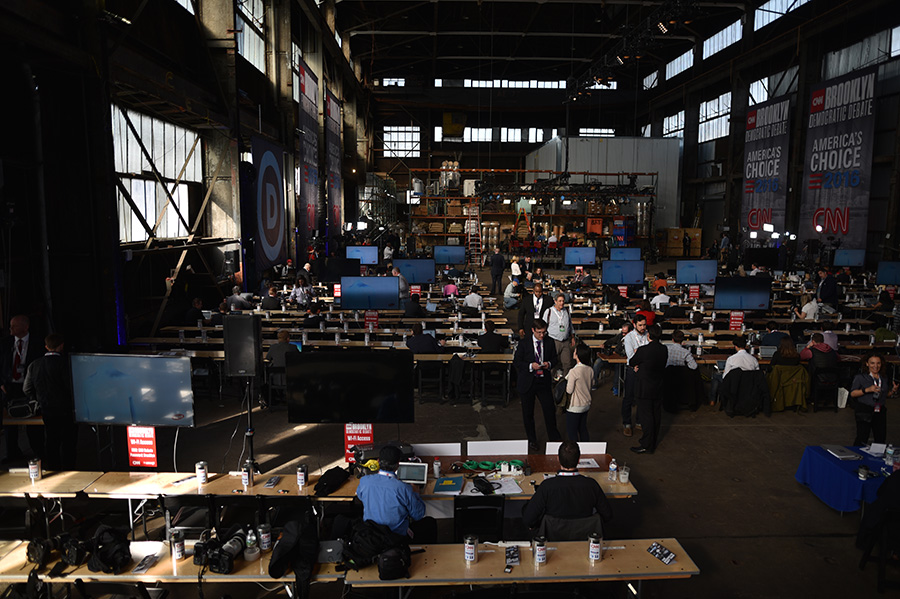 Slowly the warehouse filled up. I found other photographers I knew and killed some time with them by loading up on free coffee and chocolate. We built minor fortifications out of the free cans of coffee beans they were handing out, hoarding enough of the free swag to fill the table behind us.
Eventually we were called up to the debate hall (a separate warehouse / stage in another building) and held in place for a half hour. At this point most of us had been on location for eight or nine hours.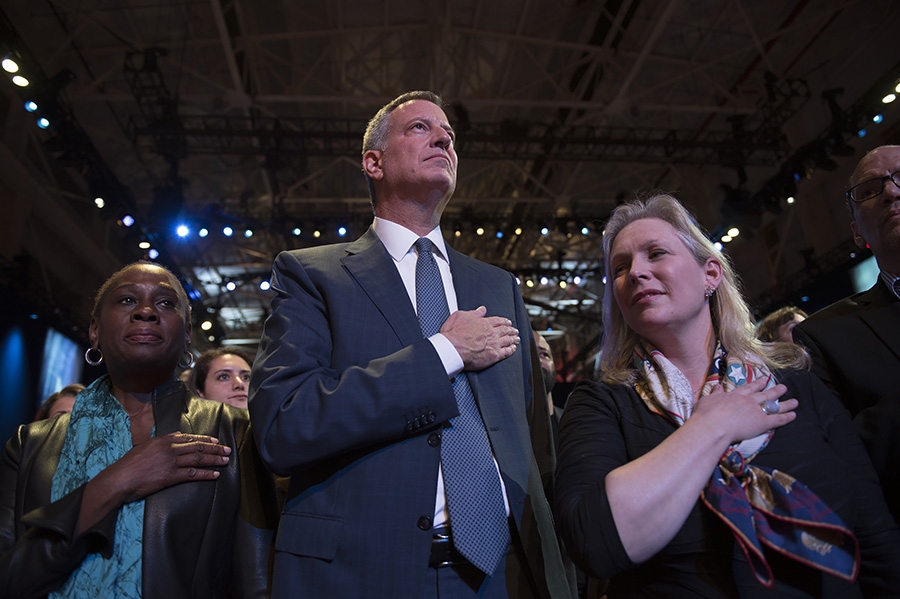 When our time to shoot finally came, it was over nearly as fast as it had started. We had about two to three minutes in which the candidates trotted out, shook hands, waved, and held their hands over their hearts for the national anthem. Nearly climbing over each other, we got our shots and were herded out, where we raced back through security and into the press area where we could file our shots.
Nine hours of waiting for two minutes of madness. It was worth it.
And hey: free coffee.