Veteran photo representative, Frank Meo, sits down with an acclaimed panel of art producers consisting of Joe Lombardo (photo rep at ETC CREATIVE), Jana Jarosz (Creative Director & Art Director at Publicis NA), and Raydene Salinas (Deputy Photo Editor, Time Out New York). They converse about a ton of important topics around the best ways for photographers to promote themselves. These pros discuss the process and ways to break through the clutter and see positive results. Why does one promotion work better than others? What type of follow-up works best with an Art Producer and Creative Director? Who should you target with your promotion and how often?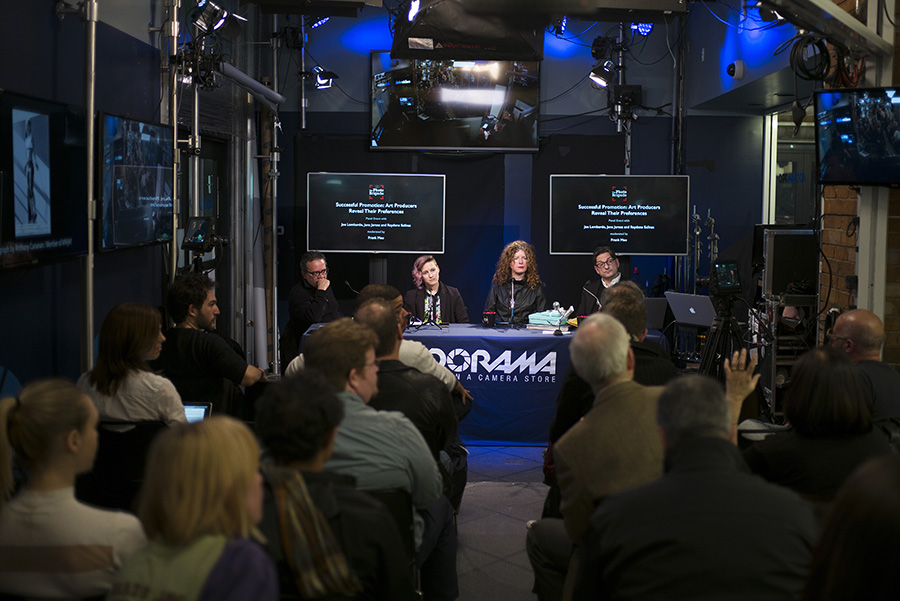 About the panelists:
Joe Lombardo of ETC CREATIVE is a representative with 15+ years of experience and based in New York City, has a diverse background as an agent in both the commercial advertising and fashion worlds. He serves the industry as a photography consultant at the Palm Springs Portfolio reviews, is a frequent panelist for APA NY and has helped curate and promote many artist gallery exhibitions over his tenure. He is a fan of the printed piece and helps in the concept and design of his agency promotion and that of his 11 artists.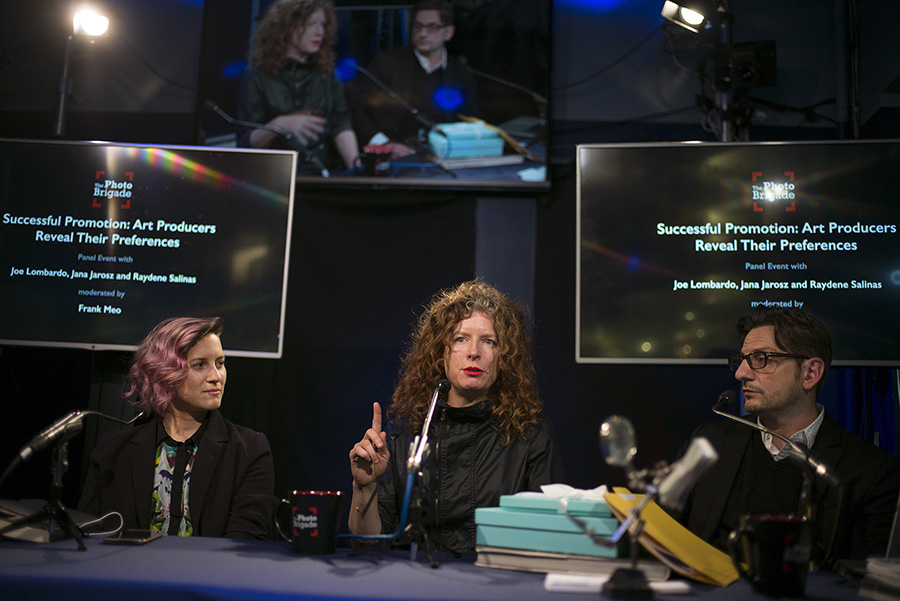 Jana Jarosz is perhaps the only Art Director in the Publicis NA creative department who has a Menswear Tailoring Certificate from FIT in New York, Jana is both an inveterate fashion junkie and a think outside the circle Art Director. Having worked at large and small agencies throughout her 19 years in the business, Jana has instigated and actualized everything from digital projects to street projects and not outdoor, but indoor for Courvoisier to numerous brand-building solutions for Softsheen-Carson, Garnier and Almay. As a Creative Director at Publicis, Jana has worked with her partner, LaRonda Davis, to author the original Fructis Style work and successfully launch the Effie-Award winning campaign for Dark and Lovely Au Naturale. Beyond advertising, Jana is an active volunteer with Free Arts NYC, an arts-based mentoring program, and with Manhattan Comprehensive Night and Day high school where she coaches night school students through their Regents exams.
Raydene Salinas is a freelance street style and portrait photographer based in New York City and currently the Deputy Photo Editor at Time Out New York and a certified yoga teacher. She has previously shot for The Huffington Post Style section and her work can be seen in Cosmopolitan Magazine, Time Out New York and on The Cut.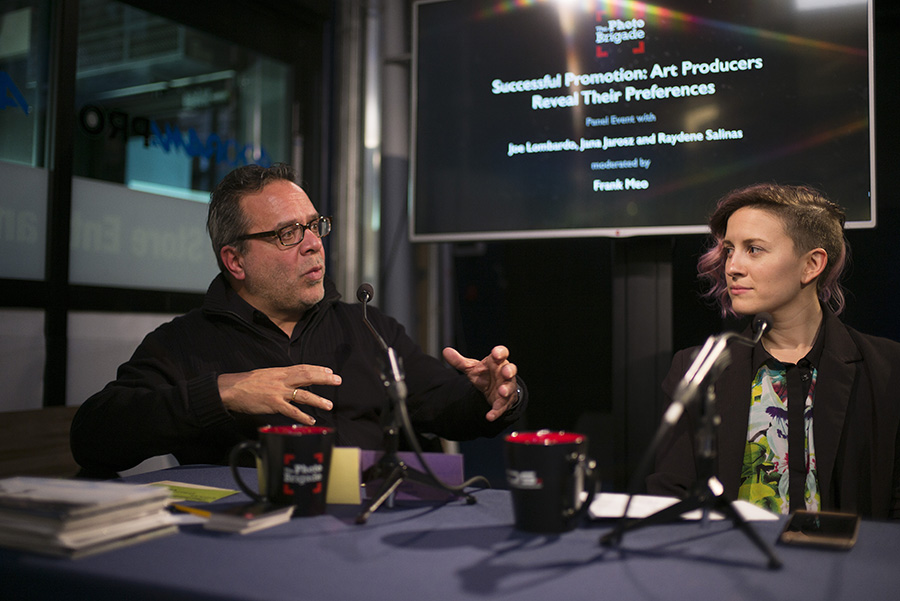 About the moderator:
Frank Meo is Director of Found Folios, a subsidiary of Agency Access. Found Folios is an online global search engine that markets and connects photographers to art buyers, editors and clients. He is the former Founder and Creative Director of thephotocloser.com. For 25 years, has represented photographers that include Pulitzer Prize winning photojournalists in securing highly valued commercial assignments. He has worked on hundreds of company photo libraries and campaigns for clients such as American Express, Acura Motor Sports, US Coast Guard, Xerox, ESPN, Citi, Nike and others. He participates on various panels and workshops; The Eddie Adams Workshop, International Center of Photography (ICP), The Art Directors Club, The One Club for Art & Copy, American Society of Media Photographers (ASMP), NY Foto Works and Advertising Photographers of America (APA), PDN Expo and Palm Springs Photo Festival. In 2010 he was a nominator for the prestigious Infinity Awards. He has judged for Lucies Awards, IPA, Foto Week DC Awards, Moscow Photo Awards as well as PDN Photo. Currently he writes a monthly column for Resource Magazine and Pro Photo Daily.