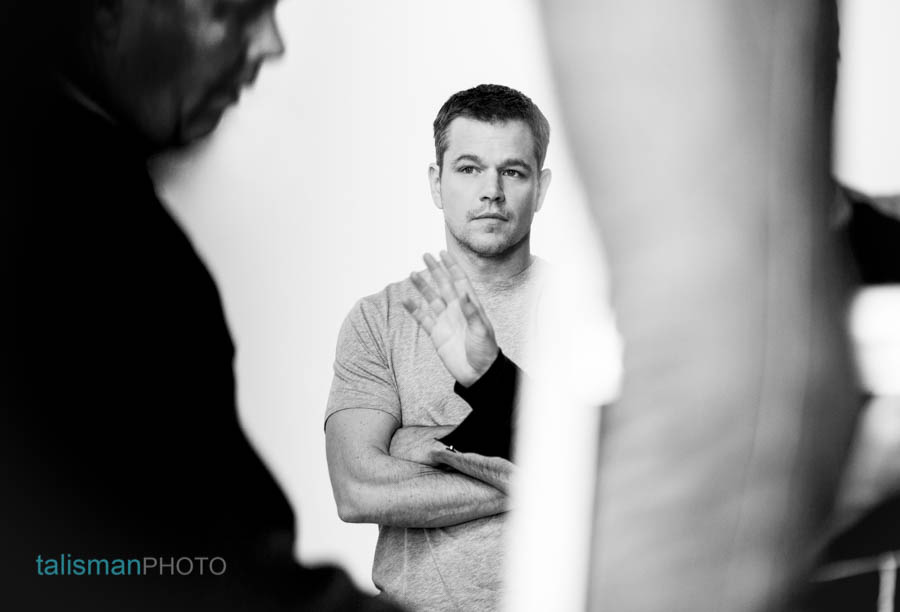 Photographer Talisman Brolin took behind-the-scenes photos of Matt Damon shooting a commercial with Water.org and Stella Artois.
I was on set in Los Angeles to photograph Matt Damon shooting his "Buy a Lady a Drink" commercial. Matt's organization, Water.org, partnered for the second year with my client, Stella Artois. With each purchase of a Stella Artois limited edition chalice you can help provide five years of clean water to one person in the developing world. In 2015 this campaign reached over 290,000 people. Matt, Stella Artois, and Water.org's message? Solving the water crisis within our lifetimes is a reality.

Matt is eloquent, charming, and gracious. It was an absolute pleasure to work with him and his team—especially for such an amazing cause. I'm grateful to have been a part of this project. More photos to come from the launch at Sundance …

You can Buy a Lady a Drink here.
See more photos on Talisman's website.