There's no doubt the history of photography has been largely led by men. But it's 2016, and there are extremely talented women changing the world with their powerful images, stories, and lives as photojournalists. We sat down and met four of these amazing ladies who are leading us the way and teaching the world it's not about gender; it's about taking a good photograph. The event was moderated by SheKnows Media photo director and photojournalist, Tiffany Hagler-Geard. These award winning women, Nancy Borowick, Brigitte Stelzer, Jennifer Altman and Katie Orlinsky all joined the discussion on what it's like to be a female photojournalist leading the way for future generations.
Jennifer S. Altman is an award-winning photojournalist who specializes in editorial, reportage, environmental and celebrity portraiture, and corporate and commercial work. She is a regular contributor to The New York Times, The Los Angeles Times, Boston Globe, Washington Post, USA Today The United Nations, Barron's Magazine, Business Week, American Express and MetLife, and her work has been published in numerous other domestic and international publications and corporations. She has been a photo-editor who worked on special projects with UNICEF, The AP and several newspapers. She also serves on the Board of Trustees for the New York Press Photographer's Association since 2008. Her work has been on exhibit in many galleries and museums. Altman is an Adjunct Professor of Photojournalism at The CUNY Graduate School of Journalism since 2013, teaching photojournalism classes and developing workshops.
Nancy Borowick (b. 1985) is a humanitarian photographer and is currently based in New York City. She is a graduate of the Documentary Photography and Photojournalism program at the ICP and holds a degree in Anthropology from Union College. Over the previous ten years Nancy narrowed the focus her work, telling stories of illness and personal relationships, using compassion, humility and trust as tools to connect with, and explore the lives of her subjects. Nancy's most recent focus has been her parents' battles with cancer. Nancy is a regular contributor to The New York Times, Newsday, and Corbis and her work has also been featured in the International Herald Tribune, The New York Times Lens Blog, CNN, Time Magazine, Photo District News, The Washington Post, Newsweek Japan and Feature Shoot. She was recently awarded the Arnold Newman Prize in New Directions in Photographic Portraiture and received the Eddie Adams Workshop Award in Innovation in Visual Storytelling. She was named one of the 2013 Magenta Foundation Flash Forward Emerging Photographers and Borowick participated in the 2nd Annual New York Portfolio Review sponsored by the New York Times Lens Blog. In 2014 Borowick was named one the Best of ASMP featured photographers as well as one of Lens Culture's Top 50 Emerging Talents.
Katie Orlinsky is a photographer and cinematographer from New York City. She received a bachelors degree in Political Science and Latin American Studies from Colorado College and a Masters degree in Journalism from Columbia University. Katie's long-held interest in international politics and a desire to raise awareness on social issues originally led her to photography, and after college she moved to Mexico where she got her start as a photojournalist. Since then Katie has photographed personal projects, assignments and documentaries all over the world. Katie regularly works for the New York Times, the New Yorker, the Wall Street Journal, Al Jazeera America and a variety of international magazines and non-profit organizations such as the Too Young to Wed organization and campaign to end child marriage around the world. She has won numerous awards such as the 2014 ADC Young Guns Award, the 2013 PDN 30's "New and Emerging Photographers to Watch," The Alexia Foundation 2012 Student Grant, The 2011 POYI Emerging Vision Incentive Award, the 2010 Prix Ani-PixPalace and the 2009 Coup de Couer at Visa Pour L'image. Katie is currently an Artist In Residence with the Levine/Leavitt artists' agency.
Brigitte Stelzer is a native born Austrian. She came to America in 1986, to pursue her dreams in the world of photography. She started working for several Austrian magazines as a U.S. correspondent in Los Angeles, and taking on freelance assignments. She was versatile in her works ranging from children's portraits, shooting and designing set cards for models and actors, and assisted lead photographers at Playboy Magazine. She went on to cover editorial news for the Hollywood Reporter and Business Week magazine. After freelancing for many years, she joined the New York Post in 1997 where she has distinguished herself as a News Editorial/Feature Photographer. Her photographs appear all around the world, in print and online publications. She leads the NYpost in breaking news, celebrities, social and investigative photojournalism.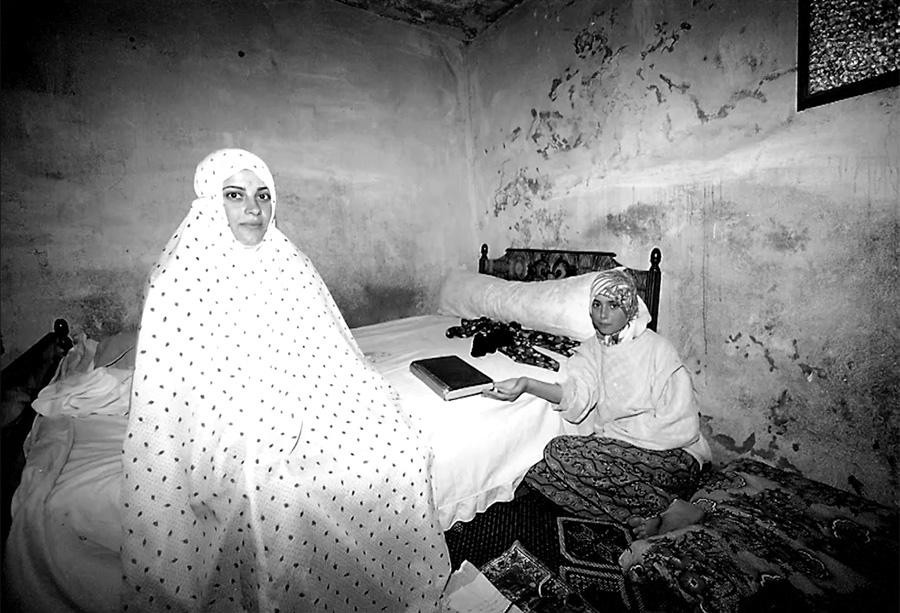 About the moderator:
Tiffany Hagler-Geard is a Brooklyn-based photographer and has been shooting since 1995. She is currently Photo Director and photographer at SheKnows Media. She has been a photo editor since 2005. Her images have been published on myriad websites and printed publications including ABC News, The New York Post, Life Magazine, NY Daily News, Sheknows.com, Stylecaster.com, and People.com. Her keen interest in environmental photojournalism has taken her to the Midwest where she has been documenting the impact of the drought on farming communities in Southwest Kansas. Her photographs were published in Disaster's Impact on Livelihood and Cultural Survival (2015, CRC Press), The Natural Hazards Observer, and on ABC News. Based on this project, Tiffany opened a solo exhibition, titled 'Eighty Years of Dust', which was on display at Fort Lee Public Library in New Jersey in 2015. Prior to 'Eighty Years of Dust', she worked on another project that centered around the same themes, although this time in an urban environment. 'A Neighborhood in Transition – Murals in Bedford-Stuyvesant' looked at the changes that have taken place in this once infamous Brooklyn neighborhood. Her images were featured in a highly publicized exhibit in Brooklyn's Bedford Library and were published in A Magazine, a global publication, and the NY Daily News. In her spare time she photographs for the Humane Society of NY and volunteers as a mentor and teacher at NYC SALT. Tiffany is also a portfolio reviewer at the Eddie Adams Workshop since 2010. While working at ABCNews, Tiffany and her team were awarded the Peabody award for outstanding news outlet's coverage of Super Storm Sandy in 2012.