In this panel, hear NYC-based photographers Drew Gurian and Keziban Barry and Y&R Global Creative Director Thomas Shim discuss what it takes to start a thriving photography business, moderated by ViewFind Photo Editor Andrea Wise. The panelists discuss everything from how to get work in front of editors and art directors, and when to go freelance, to social media and balancing your own personal creative vision with that of your clients.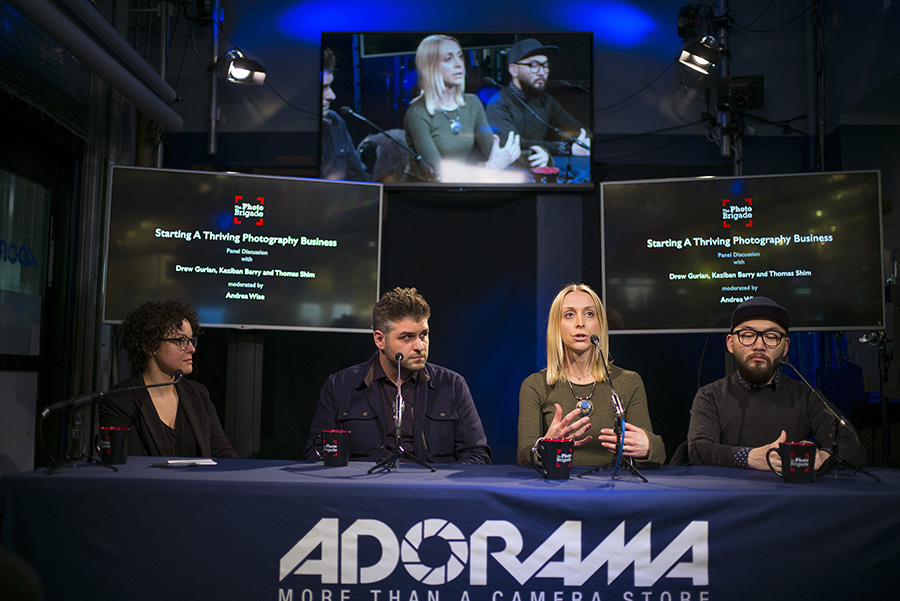 About the panelists:
Drew Gurian is a New York City based portrait photographer, focusing on the intersection of photography and music culture. His ability to seek out and capture raw, intimate moments is what defines his style. His personal aesthetic has translated seamlessly to brands like Red Bull and Reebok, and has garnered the attention of editorial clients like The Associated Press, Rolling Stone Magazine, VICE and The New York Times. Drew has spent the last ten years traveling the world with his camera, is accustomed to working with productions of all sizes, working quickly under pressure, and staying within budget to deliver memorable and emotionally charged imagery of celebrities in and out of the spotlight. He got his start in the industry traveling the world with world-renowned photographer, Joe McNally for five years, as his first assistant and right-hand man. Logging close to half a million miles in the air, he assisted Joe with client shoots, workshops and conferences around the world, working with tens of thousands of people.
Keziban Barry, born in Andover, MA has traversed the globe living in diverse cities across seven different countries. After an early career as a photo editor at National Geographic Adventure Magazine, Keziban dedicated the next part of her career to combining her past documentary experience with her love of art. She developed a photographic mission to capture the cinematic "just before" and "just after" of a momentous action: where subjects and spectators experience the anxiety that awaits an imminent fate or confront the tragic result of a seemingly inescapable reality. Her subjects blend courage with vulnerability, reflecting a life lived across racial, economic and geographic boundaries.Keziban has since been published in Aesthetica, Architectural Digest, Art+Auction, Modern Painters, O Magazine, Musee, among the many. She exhibited in a group show at the International Center of Photography curated by Amy Arbus in 2010 and hosted her first solo exhibition at Norwood, New York City in November, 2013. Keziban currently resides in New York City where she continues to photograph and make short films.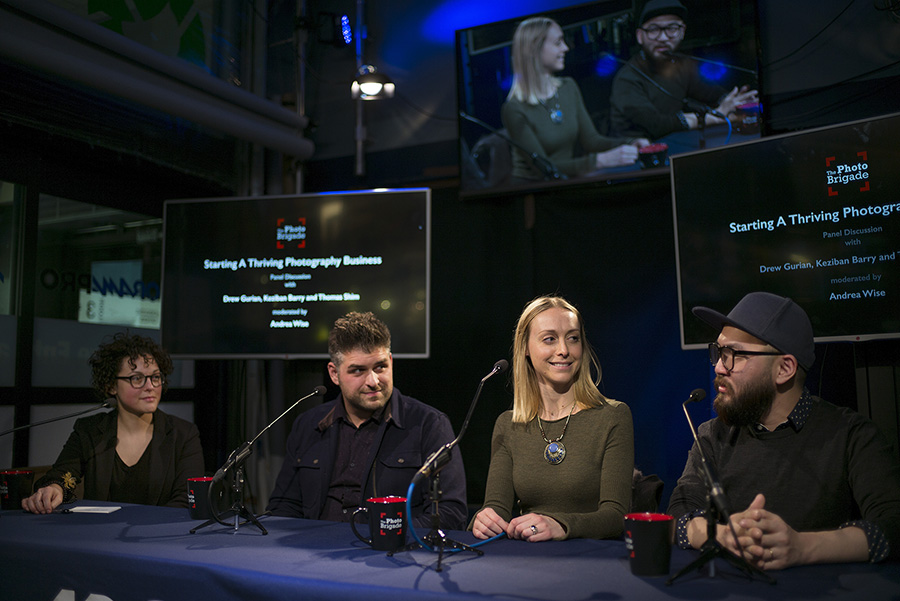 Thomas Shim is an award winning Global Creative Director based in New York City. He is a Creative Director by title but takes all the best qualities of an art director, a filmmaker, and a photographer and roll them into one big ball. He has created 360-integrated campaign for major brands such as Dell, Dos Equis, Heinken, and Durex. Once everything gets put away, you'll find out that his favorite movie is the Carol Reed & Orson Welles classic "The Third Man," that he's a loyal friend, likes kids, rainbows, plushies, long walks on the beach, a little Mozart with a Barolo,and reading Charles Bukowski in front of a roaring fire.
About the moderator:
Andrea Wise is curently a photo editor for ViewFind.com, a photojournalism startup aimed at bringing visual stories to a mass audience while helping photojournalists monetize their archives and get commissions. She earned her M.S. in Photography from Syracuse University where she was an Instructional Associate teaching photography and multimedia production to undergraduate and graduate students, as well as Graduate Assistant to Mike Davis, Chair of the Alexia Foundation for World Peace. Her work has been recognized by The National Press Photographers Association and College Photographer of the Year. She's an alumna of Eddie Adams Workshop XXVI, The Kalish Visual Editing Workshop, and The Mountain Workshops.