This special Business of Editorial Photography Panel Discussion features some of the best photographers on the planet: David Bergman, David Burnett, Al Tielemans, Rob Tringali, and via Skype, Robert Seale. Moderated by PhotoShelter's Allen Murabayashi, they talk about their collective 100+ years of experience working for the top publications of our times. What defines their success isn't just their unique skill at capturing amazing moments, but their business savvy. That means having an understanding for the administrative end of their jobs as photographers, knowing their cost of doing business, promotion, reviewing contracts, and most importantly when to say "no". Our moderator addresses the elephant in the room, Time Inc.'s recent ultimatum with their photographers to sign a new contract that would devalue their work. The panelists were asked:  What are the implications of the recent Time Inc contract and/or any "hostile" contract? What should younger photographers do? What's the role of trade associations in this day and age, and in this type of situation? How to deal with new or part-time photographers who devalue work? What's the role of social media for editorial photographers?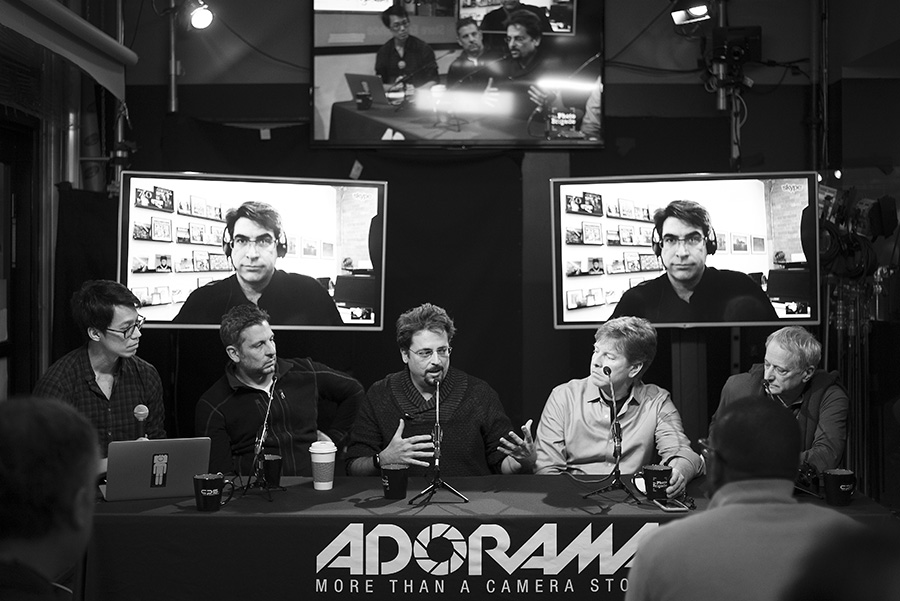 About the panelists:
David Bergman is best known for his tour photography, portraiture, and sports imagery. A former Miami Herald staff photographer, he is now Bon Jovi's tour photographer and has worked with celebrity clients including Drew Carey, Avril Lavigne, Gloria Estefan, and Joss Stone. He has 13 Sports Illustrated covers to his credit including the 2010 Super Bowl. His panoramic Gigapan image of President Obama's inauguration was viewed online over 30 million times, and he has made similar images at the World Series, Super Bowl, and Final Four. Bergman has produced still and video projects for companies including FremantleMedia, Embassy Row, EMI, and SONY Music and has been published in Rolling Stone, Time, Newsweek, People, Entertainment Weekly, Blender, USA Today, and The New York Times.
David Burnett is a photojournalist with more than 4 decades of work covering the news, the people, and visual tempo of our age. He is co-founder of Contact Press Images, the New York based photojournalism agency, now entering its 39th year. In a recent issue of American Photo magazine Burnett was named one of the "100 Most Important People in Photography." (That made his mom very happy.) He's made images of history unfolding: war, sport, politics, the famous, the infamous, and the Unfamous.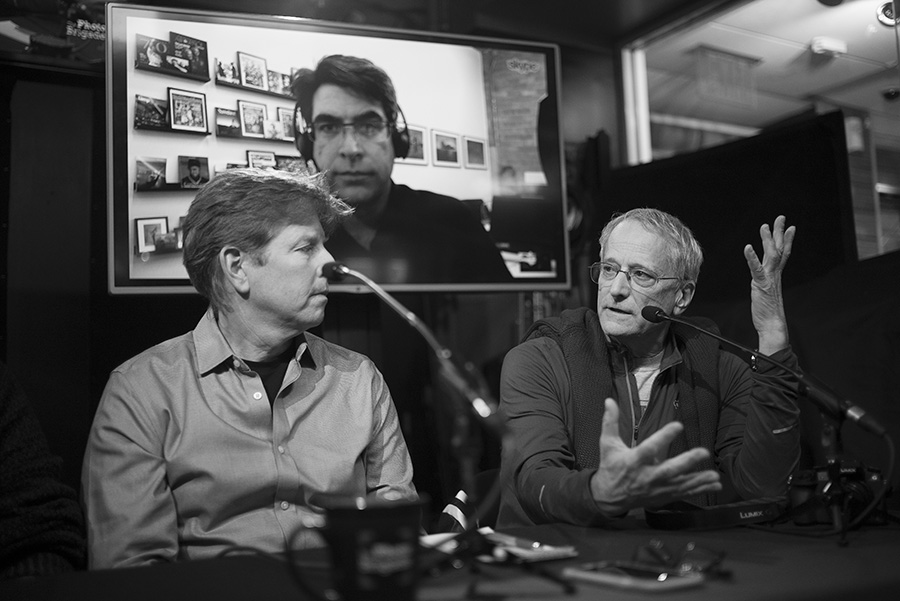 Robert Seale is a Houston-based corporate and advertising photographer who shares his behind the scenes stories, lighting diagrams, favorite photo gear, and tips and tricks. Known for his innovative lighting, action packed sports portraits, thoughtful problem solving, and colorful annual report photography, Robert Seale shoots portraits of people for magazines, Fortune 500 corporations, design firms, and advertising agencies all over the world.
Al Tielemans, based out of the Philadelphia area, shoots editorial, corporate, advertising assignments and stock imagery. A long time Sports Illustrated contributor, Tielemans has over SI 100 covers to his credit. He has covered 13 Olympic games, 24 Super Bowls, 21 World Series, and countless feature stories with the great athletes of our time.
Rob Tringali is a New York based sports photographer who has been shooting athletes and sporting events for editorial and commercial clients like ESPN The Magazine and Sports Illustrated for over 20 years.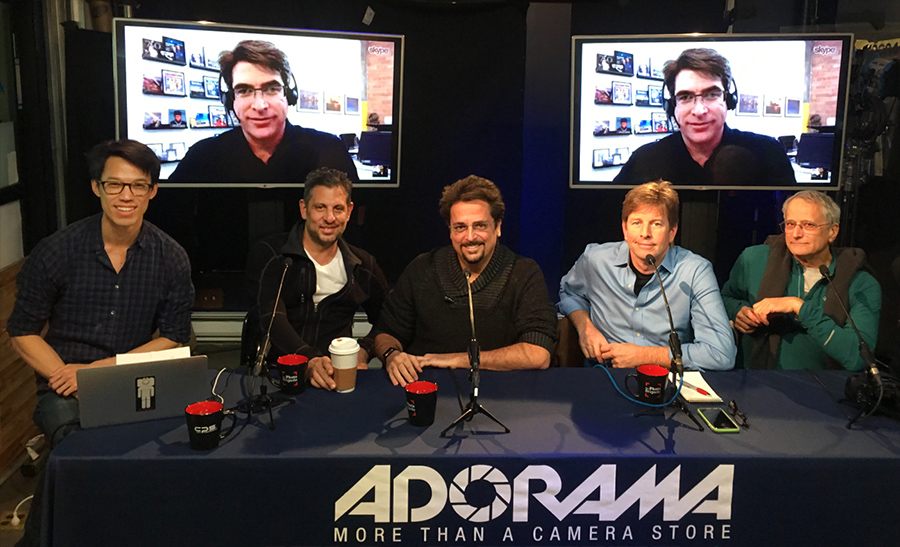 About the moderator:
Allen Murabayashi is the chairman and co-founder of PhotoShelter. He's an avid photographer and frequently speaks on how photographers can use online marketing to grow their businesses. Before PhotoShelter, Allen served as a founding employee and Senior Vice President of Engineering at HotJobs.com, where he assisted in the company's massive growth from a 4-person start-up to a publicly-held company with over 675 employees. He oversaw a staff of 50 engineers, and was responsible for the development of HotJobs.com, Softshoe, and a number of internal applications. Allen graduated from Yale University with a Bachelor's degree in Music with distinction in the major. Allen flosses daily.