Boyd Norton has published his share of photo how to books. His accolades read like a modern day Ansel Adams meet Rachel Carson. He's been published in National Geographic, Smithsonian, NY Times, Sierra… well basically anywhere that prints photos of nature and discusses environmental issues. So if you care about the environment and are a photographer, when Boyd Norton publishes a book called "Conservation Photography Handbook: How to Save the World One Photo at a Time"—you damn well should check it out.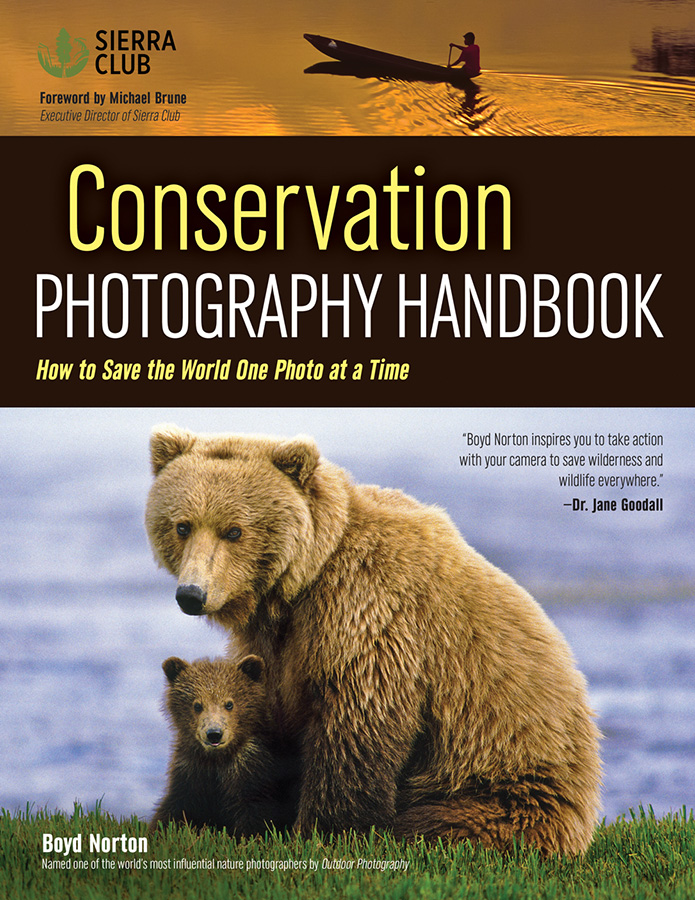 Between my time in high school photography, to college and then moving on to working at B&H Photo, I've seen my fair share of photo how to books and this is among the best. Written in a casual fun to reading style the Norton's Handbook explains everything need to know about conservation photography. Professionals might take pause at his consideration of everything from iPhones to point and shoots—gear talk mainly goes by the way-side.
One of my favorite chapters in the book concerns how to break down photographing issues that might be difficult to explain visually. Take clearcutting, for example. Obviously you can photograph the area where the trees used to be, but if you're trying to build a photo-essay, there's only so many images of something not being there that you can take. Boyd recommends looking for the fuller story—look for things like boxes of chainsaws, or images of the animals that might be displaced by deforestation. In Conservation Photography, each theoretical is illustrated by photos that he, or another photographer took, with explanatory captions. I've done my fair share of environmental stories and this book has made me kick myself for not thinking through my photo-essays more.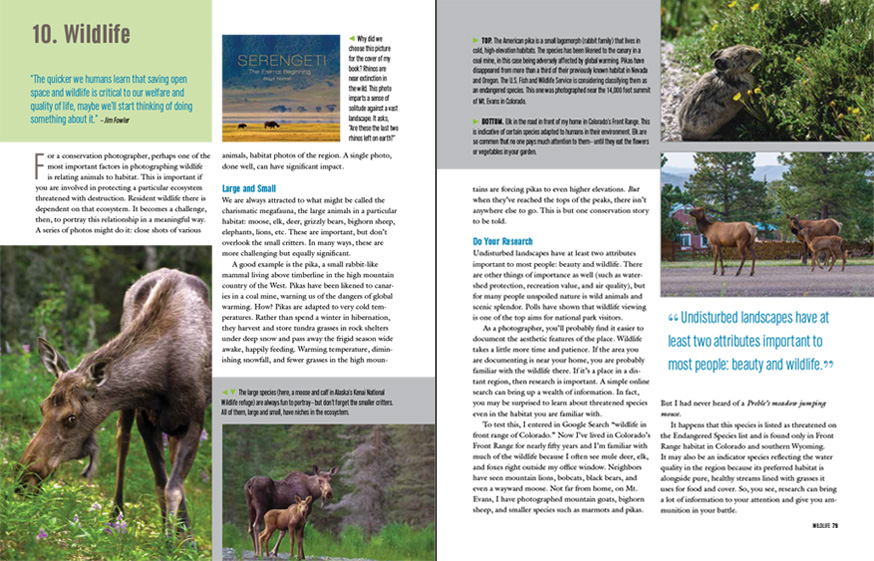 For the beginning photographers Boyd also includes an excellent short overview of Lightroom and photo archiving. There are also chapters on video interviews and considerations for lighting. For the professionals this book is a great refresher on a specific type of photojournalism that is often formulaic and absolutely worth checking out.
Boyd Norton's Conservation Photography Handbook is available for order on Amazon and out in stores on Feb 9th. You can find out more about Boyd Norton's books, photos and workshops on his website.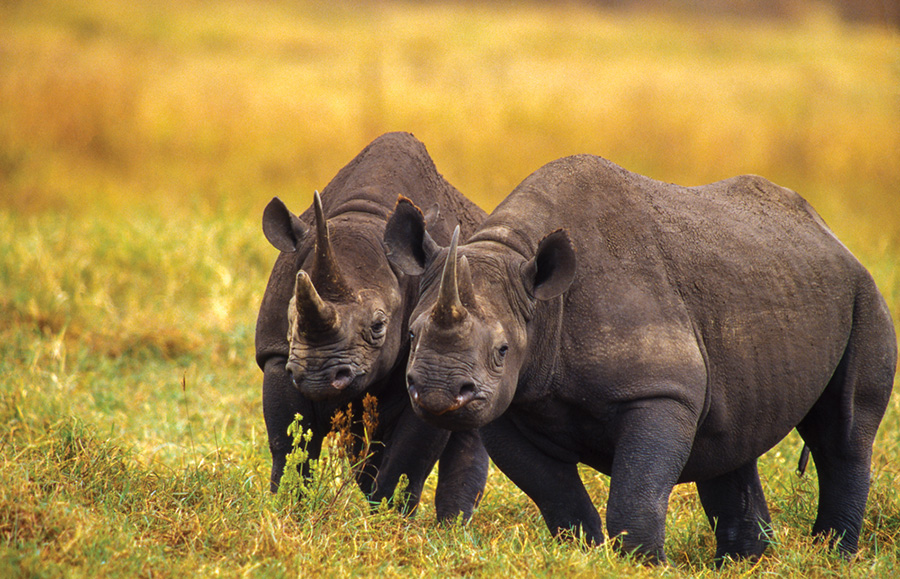 Why do you think knowing the history of photography and conservation is important to photographers today?
History gives us insight. In the case of photography and conservation history, we can look back on the many difficulties early photographers had to overcome to get great images. Count ourselves lucky that we don't have to coat glass plates in the field to get a usable image. We are blessed with the instant technology of digital and can upload images to a broad base of viewers in moments.
Where do you see the future of conservation photography going? No longer do we have Life or Look and we might be losing Nat Geo…
Future of conservation photography? It's wide open. Today we can reach many more people with many more images (that can be both good and bad by way of overwhelming viewers with too many images). Life and Look magazines were part of the Golden Era of Photojournalism. I think we've entered a second golden era but it's one that requires different skills. Those skills include an understanding of how best to use the images created and not overwhelm people with too much. I talk in the book about photographing the good the bad and the ugly. We have to strike a balance—too many pretty nature pictures can turn off people as can too many ugly, shocking pictures. Conservation photography is photojournalism and the conservation photographer must learn how to tell a compelling visual story that will make people react and save the unspoiled places.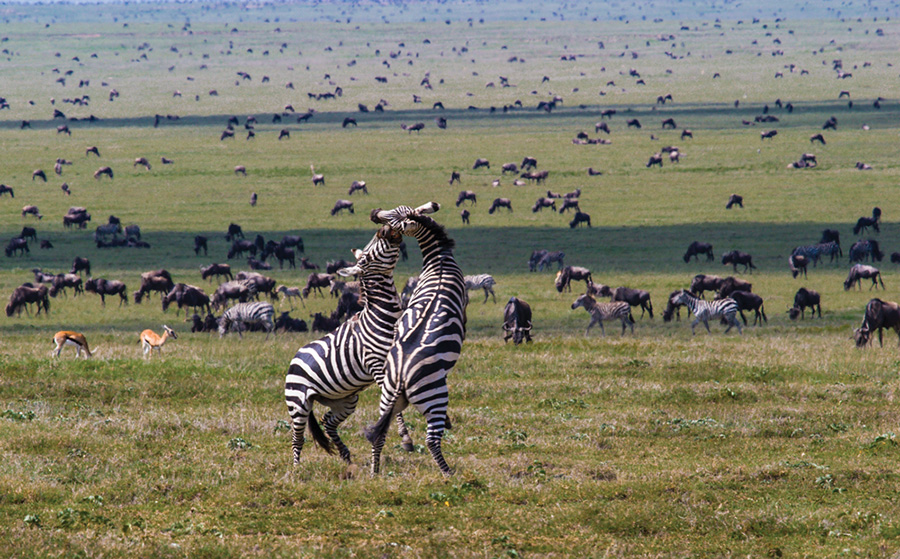 Do you think we'll ever see another FSA type program for photography? Is it needed?
We probably won't see another FSA program, but I have been trying, unsuccessfully, to get a Project DOCUMERICA 2.0 started to not only cover the areas we photographed 40 years ago in the first program, but to add to that archive photos today as benchmarks for the future. Documerica 2.0 could be accomplished for a tiny fraction of the cost of the first and it could all be run by the International League of Conservation Photographers (ILCP) because it will require professional work.
I've worried about exposing my secret spots even though it might end up making more people fight to save them from development. How did you weigh things like that with Hells Canyon…  or any similar work?
I, too, do not like to reveal my secret spots and I don't do it—unless those spots are threatened. In the case of Hells Canyon, when we began that battle to stop the dam and save the place, very few people had ever heard of this place. The Grand Canyon? Yes, of course everyone had heard of that place. But Hells Canyon was unknown and undiscovered. So we had to show people what was there and what would be destroyed. I personally got Arthur Godfrey and Pete Seeger to visit the canyon and that began our publicity about the place and its beauty. I also got Life magazine to do a story with photos. Later I took Oregon Senator Bob Packwood on a raft trip also and he became our champion and got the bill passed to establish the Hells Canyon National Recreation Area and Wilderness, protecting over 650,000 acres of land adjacent and the Snake River itself. No dam!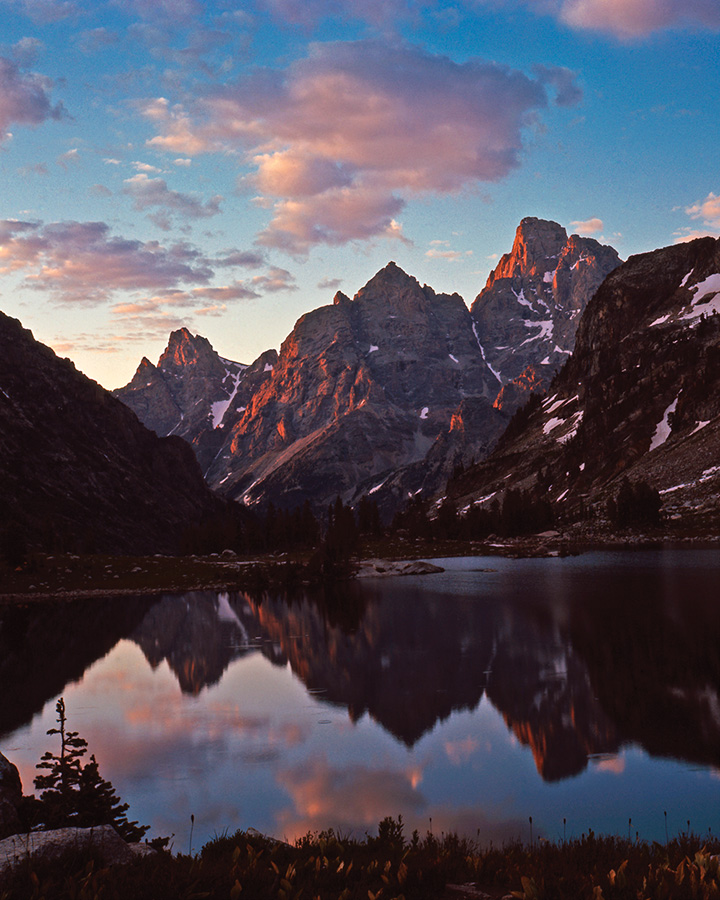 Is the explosion of people using higher end cameras a good thing overall for conservation photography?
Not sure what you mean by high end cameras. I've seen photos made on smartphones that are as good or better than the early medium format photos I made on film. We've got the means of making incredibly good photos. My intent in this book is to encourage people to get involved and use their equipment—be it a high end DSLR or an iPhone—to accomplish something. This is a battle book, a call to action. I want to see an army of conservation photographers doing their best to save our last unspoiled places and threatened wildlife. Some of this is being done through ILCP—go to the website and see what our gang is doing worldwide! Get inspired!
And finally—what's in your bag when you go for a basic hike?
What's in my bag? Hmm. The older I get the lighter I go. Today I can never repeat that 13 day backpacking trip through the Brooks Range in Alaska, through the area that later became Gates of the Arctic National Park. I had a 70 pound pack – 2 camera bodies, 6 lenses 200 rolls of film, tripod and other stuff. That trip and others formed the core of my first Alaska book published by Reader's Digest Press in 1977. At my urging the publisher sent copies to every congressman and senator and I testified at the Congressional hearings to establish the new national parks and wilderness areas in Alaska. The bill was passed in 1980. It DOUBLED the size of the National Park System. My camera bag today? Canon 7D, Canon Rebel T4i (because it's light), 3 lenses: 10-22mm, 24-105mm, 100-400mm. I plan to switch to the Sony Alpha 7RII because it's incredibly light and has superb resolution (42MP) for my continued documentation of the Serengeti ecosystem.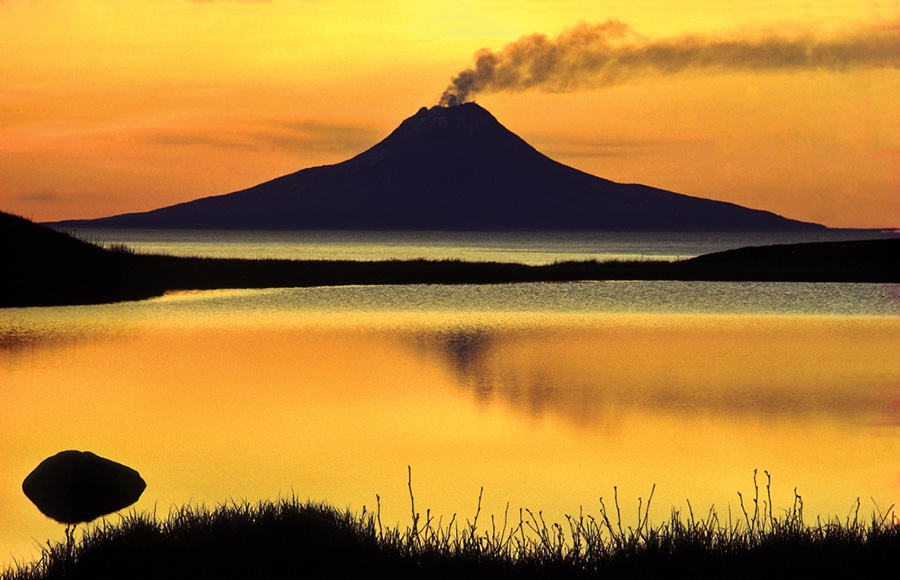 Zach Roberts is a photographer and videographer who splits his time between New York and Alaska. His work has been published in The Observer, The Guardian, The Brooklyn Paper, and BBC, as well as Gawker, Portfolio.com and GregPalast.com. He is currently the photo editor of TheMudflats.net and a regular contributor to Truthout.org.