C.S. Muncy
is a New York City-based freelance photojournalist with a client list that includes The New York Times, The Wall Street Journal, Newsday, The New York Daily News and The Village Voice. His work has also appeared in Time Magazine, The Smithsonian Magazine and Wired Japan. In 2012, he was selected for the 25th Eddie Adams Workshop, received the NPPA Short Course Travel Grant and won first prize in the National Geographic/Nikon "Full Story" photo contest. A graduate of the Defense Information School, he enlisted in the United States Air Force in 2002 and is currently a combat correspondent with the 106th Rescue Wing.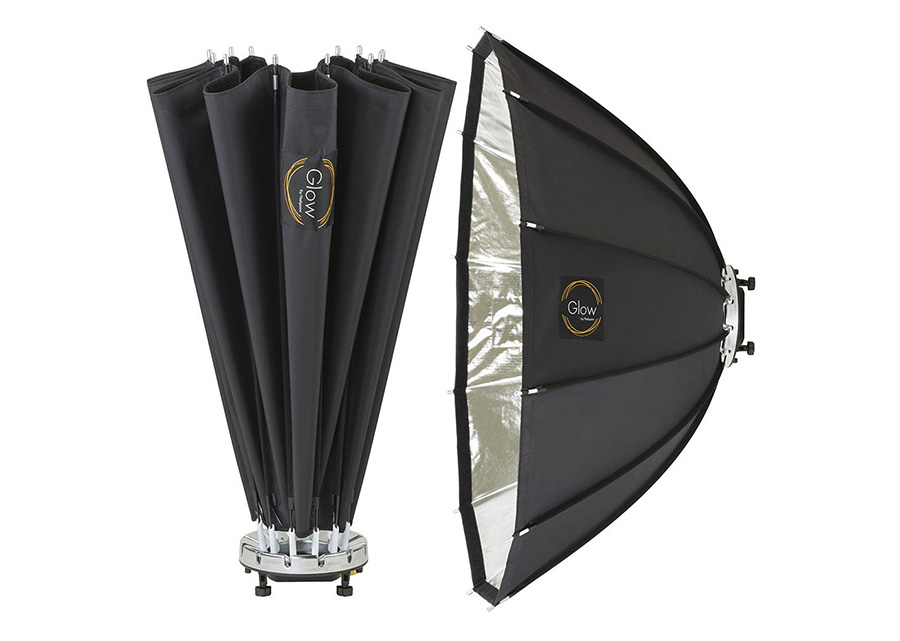 For the last few weeks, I've been playing around with the Glow ParaPop 38″ Portable Softbox, one of several light modifiers from Adorama; testing it both indoors and in the field under a variety of conditions.
Let's be honest: there are hundreds of different light modifiers out there. However, few are as easy to set up and use as the ParaPop. Similar in construction and layout to Glow HexaPop, which I reviewed in 2014, the ParaPop features an easy to use collapsing structure that allows you to quickly break down and store it. This can be a particularly useful feature if you're shooting out in the field. The interior features a reflective silver surface and removable diffuser, and the frame easily adapts to a wide variety of strobes. The locking mechanism is intuitive and uncomplicated, featuring two knobs you pinch together in order to collapse it (also, incidentally, where the "pop" portion of the name comes from.)
I found the construction and material to be relatively sturdy; certainly enough that you don't have to worry about it breaking while out shooting. Given its larger size though, I would recommend bringing an assistant to help out. It's not easily handheld—I shot with it using a radio trigger and mounted on a monopod while using an assistant while outdoors, and with a light stand indoors.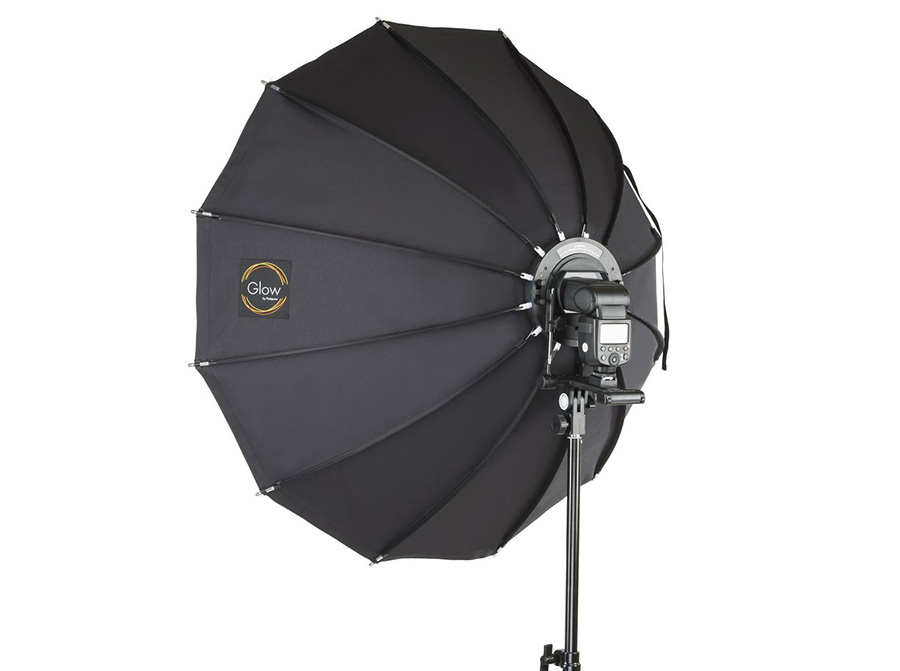 One area that I thought it could use some improvement was where the rods connected to the frame. When closed down, they fell out very easily, which can be mildly annoying when you're just closing it down to move from one area to the next. That said, permanently mounting them to the frame may present a different set of problems, so it's something I was willing to just get used to.
All in all, I found the ParaPop to be well worth its asking price. It's sturdy, easy to use and even easier to break down for travel. It works well with almost every strobe I tied to it, and provides a nice, directional light that's great for making your subject pop.
PROS:
– easy to use
– assembles and breaks down easily
– provides outstanding directional light
– not too expensive
CONS:
– rods disconnect too easily when collapsed