C.S. Muncy
is a New York City-based freelance photojournalist with a client list that includes The New York Times, The Wall Street Journal, Newsday, The New York Daily News and The Village Voice. His work has also appeared in Time Magazine, The Smithsonian Magazine and Wired Japan. In 2012, he was selected for the 25th Eddie Adams Workshop, received the NPPA Short Course Travel Grant and won first prize in the National Geographic/Nikon "Full Story" photo contest. A graduate of the Defense Information School, he enlisted in the United States Air Force in 2002 and is currently a combat correspondent with the 106th Rescue Wing.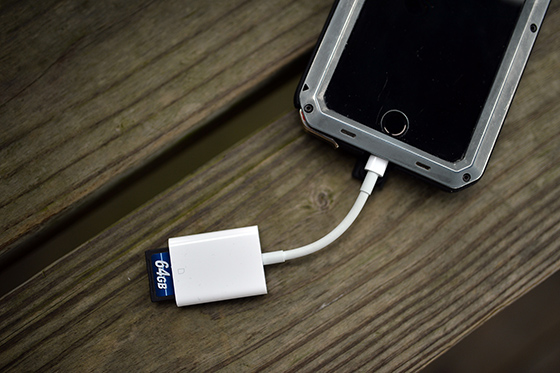 The most important tool a news photographer should carry isn't necessarily his camera. Ok, that's not entirely true, but the second most important thing is definitely not his camera, but rather the means from which he can transmit his images back to his editors.
I've struggled for years to find just the right solution. I've tried WiFi dongle and Bluetooth transmitters, with mixed results. EyeFi cards are great, but like anything connecting wirelessly the transmitting time can sometimes be slow. My new D750 seemed to be the best option, but since it's heading back to Nikon for a CLA, I'm stuck with my D800. It's a great camera, but the files are huge and there's no built in wireless option.
Recently, Apple announced that their SD card reader now works with every device updated to the latest iOS software. At under thirty dollars, I figured what the hell. It might end up being one of the best purchases I've ever made.
For news shooters, nothing's quite as important as being able to file your images from the field. If you can't get your shots out to the right people in a timely manner, then why did you take them in the first place? The Lightning to SD Card Reader allows you to quickly and easily plug your images into your phone, make your selects and get them to the bosses in very little time.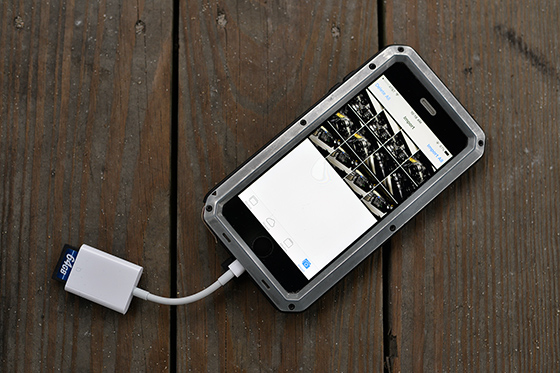 I'm not really into the Cult of Mac. There's a lot about their products and marketing that I don't like. Their cameras are fragile things, quickly made obsolete by new operating system upgrades and next generation models. Who still shoots on their Leica M4 or Nikon F2? Lots of you, I suspect. Now, how many of you are still using your first generation iPhone? Probably not as many.
Now, with all that said I'd be remiss if I didn't admit that the iPhone is an extremely powerful tool when used correctly. Being able to edit, caption and file your images using a device the size of maybe twenty playing cards is certainly a step up from the devices used ten or twenty years ago. It's simple, cheap, relatively tough and reliable. Can't ask for much more than that.