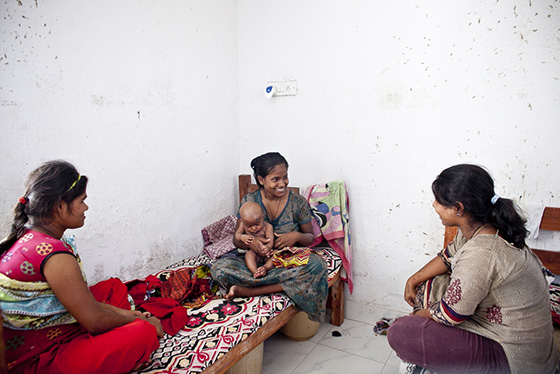 Photographer Allison Joyce shares photos of the Rescue Foundation/Free a Girl shelters in Mumbai, India.
In May of this year I spent a week covering the Rescue Foundation/Free a Girl efforts in Mumbai. I was expecting the organization to be rather small, but was happily surprised to find Rescue Foundation to be very organized, with two campuses, a legal department, and many resources for the rescued girls. A frequent criticism of these NGOs, whose focus is to rescue girls, is that the girls are often brought home without any education, skill set, or job prospects, which is often the reason for them leaving home in the first place. Rescue Foundation not only provides basic schooling, yoga, karate, sessions with social workers, but also skills training in which the girls learn crafts, jewelry making, and hair and makeup skills, which may one day enable them to pursue a career working at a salon and spa.
Continue reading and see more photos on Allison's blog.