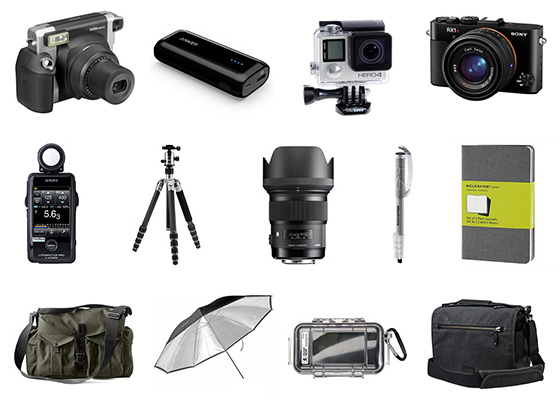 We're thrilled to again bring you our yearly Holiday Photo Gift Guide with tons of recommendations from our photo industry friends and contributors. It's a great opportunity to get some last minute holiday shopping in before the end of the year so you can deduct the purchases on your taxes!
Keep checking back as we'll be adding more recommendations from our friends throughout the holiday season!
We've also asked some of our partners to list off some of their cool products you might be interested in this holiday season. Check them out below!
No one is buying me a Medium format camera anytime soon, so here's five affordable photographer-friendly gifts under $100 ;):
While the economy begins to recover, many working photographers continue to endure self-imposed austerity measures. As the holiday season creeps up on us, the days of splurging for Leicas, Hasselblads and Maseratis are behind us.
So this year, I'd like to suggest a few gifts for the budget conscious international photographer.
I spent the last week at a hostile environment training course (HEFAT), and one of the instructors recommended a range of small gadgets that could make a journalist's life easier and safer on the road in tough areas.
For more gift ideas, check out last year's Holiday Photo Gift Guide!