C.S. Muncy
is a New York City-based freelance photojournalist with a client list that includes The New York Times, The Wall Street Journal, Newsday, The New York Daily News and The Village Voice. His work has also appeared in Time Magazine, The Smithsonian Magazine and Wired Japan. In 2012, he was selected for the 25th Eddie Adams Workshop, received the NPPA Short Course Travel Grant and won first prize in the National Geographic/Nikon "Full Story" photo contest. A graduate of the Defense Information School, he enlisted in the United States Air Force in 2002 and is currently a combat correspondent with the 106th Rescue Wing.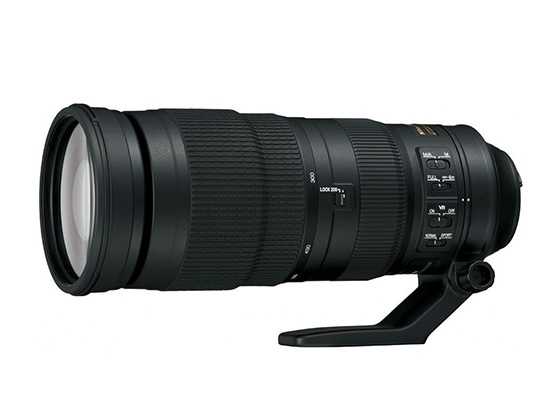 A few years ago one of my editors called and asked if I could photograph a helicopter that crash-landed in the water. Thanks to the pilot's impressive skills, everyone made it without serious injuries, and I was able to get there in time to cover the investigation and recovery of the vehicle itself. Originally, the NYPD's DCPI was going to walk us down to the scene, but the NYC Park Police (who managed the pier where the vehicle was being held) refused to grant us entry. So, without any other vantage points, most of us were left to try and capture the scene from hundreds of feet away.
I've struggled over the last few years when it comes to shooting subjects at a distance. In this instance, I was shooting on a 300mm f4 AF-S coupled with a 2x AF-I doubler. It worked well enough–I managed to get my shots and my editor was happy. But it wasn't ideal. The 300mm f4 AF-S is a beautiful lens with great optics, but you're stuck at a single focal length. Adding the 2x doubler extends your reach, but at a steep cost. There's a big loss of light coming through your lens, and the image quality is significantly degraded.
When the Nikon 200-500mm 5.6 AF-S lens was announced I was extremely optimistic, but wary. I've tried super-zooms before, and haven't been terribly impressed. The Tamron 150-600mm was nice, but soft when shot wide open. The Sigma 50-500mm was a beer-keg of a lens, slow to focus and also lacking in image sharpness. The newest Sigma 150-500 is spectacular (I'll address the differences below) but relatively pricey, at least for the Sports version.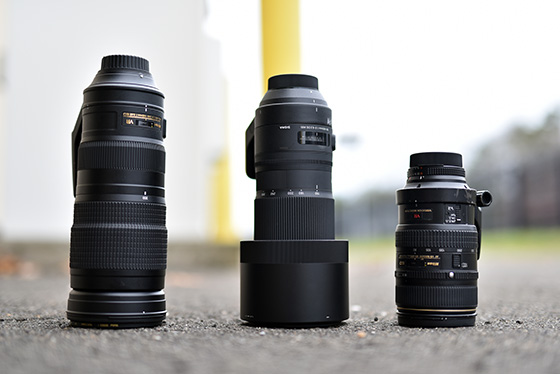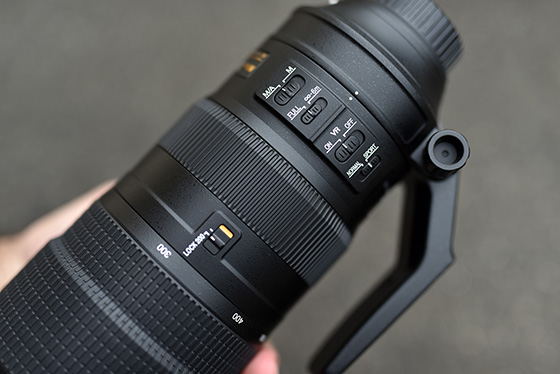 So when Adorama announced they had one of the 200-500mm in stock, I decided to pull the trigger and make the purchase. I've since had the chance to use it on the job, and so far I'm impressed.
BUILD
Let's get one thing out of the way: this lens is a beast. At $1396 I expected something built with more plastic and less metal. Instead, the barrel feels solidly build, with a sturdy metal foot and a weather sealed metal mount. The zoom moves smoothly, with only the slightest hint of resistance, and can lock in place at 200mm or 500mm.
The filter size is a whopping 95mm, but you'd be a fool to go out and shoot without something to cover it. Even with the hood, that's a lot of glass to leave unprotected. I work in environments where prop-wash can (and will) kick up sand, dust and rocks unexpectedly. Get yourself a filter–trust me, you'll eventually regret it if you don't.
IMAGE QUALITY
After the attacks in Paris, I was told to go cover some of the response here in NYC. I covered two scenes using this lens, a vigil at Washington Square Park and an NYPD deployment at Times Square. In both instances, the lens performed better than I expected.
I never enjoy covering stories like this. People are overcome with emotion, and shooting with shorter lenses always leaves me feel like I'm intruding–or at the very least like I'm interfering with the scene. Shooting with a longer lens allowed me to capture honest reactions without inserting myself into the story.
Shooting wide open, I found the bokeh to be pleasant and soft. In many ways, it reminded me of the more expensive 200-400mm f4. Even at 5.6, the subject was needle-sharp.
The Vibration Reduction was equally impressive. I was able to shoot at under 1/80th of a second at 500mm handheld without any serious issues.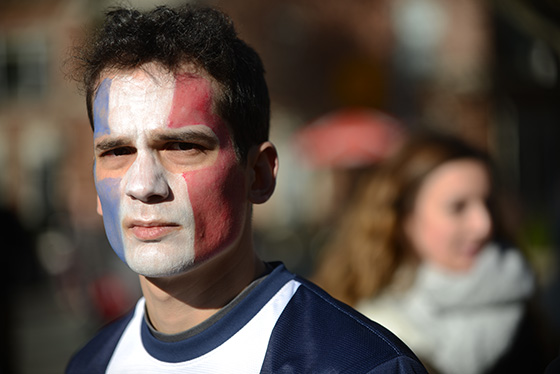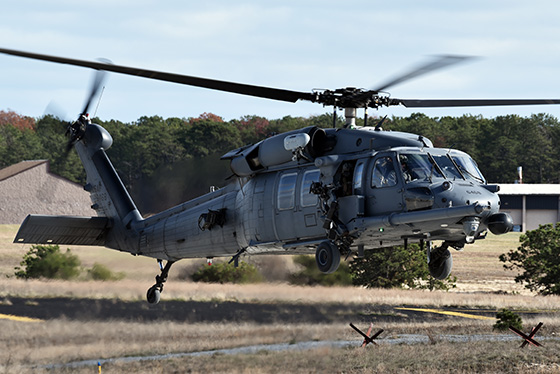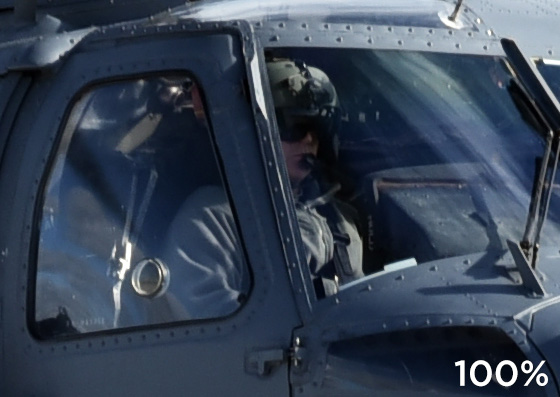 EASE OF USE
As I mentioned, this is a beast of a lens. It fits in my Tenba Messenger bag, but just barely. It also fits in my Newswear Chest Vest, but the added bulk, girth and weight of it can make it difficult to maneuver in tight spaces or crowds. The lens hood, though necessary on bright days, only adds to the ungainliness of the lens. I often work without it, if only to save space. I'm sure sooner or later I'll encounter a moment where I'll regret not having it, but thankfully that day has yet to come.
The zoom and focus are smooth and responsive, without too much give or resistance. The lock I mentioned above works very well at preventing zoom creep, and holds everything solidly in place.
SHOULD YOU BUY IT?
We're experiencing something of a renaissance when it comes to developing lens technology, and there are a lot of great super zooms out there. Sigma's 150-600mm Sport is extremely impressive, but it's also almost $600 more than the Nikon. The Contemporary version would make for a great competitor, but it's not as solidly built.  I've played with the Tamron 150-600 and found it competitively priced, but the images are somewhat soft compared to the Nikon and Sigma lenses.
While the 200-500mm is extremely sharp, I still think the 300mm f4 AF-S may be sharper. This is just a quick assumption on my part based on my results from the field. There are other sites out there that may have lab results challenging this, and I'll always listen respectfully to a dissenting opinion.
That said, the 300mm f4 is a limited lens compared to the 200-500mm. Having the ability to zoom opens up a lot of options, and realistically speaking it can sometimes be better to have that extra reach than making a surgically-sharp image from too far away.
I believe that this lens is the best option available within this price range. It's actually kind of shocking tat Nikon would sell such a fantastic lens for so little. They easily could have charged another thousand, and it still would have been worth the cost.
PROS
– sturdy build
– great optics
– soft bokeh reminiscent of more expensive lenses
– effective Vibration Reduction
– at $1399, very affordable
CONS
– big and bulky
– large filter size