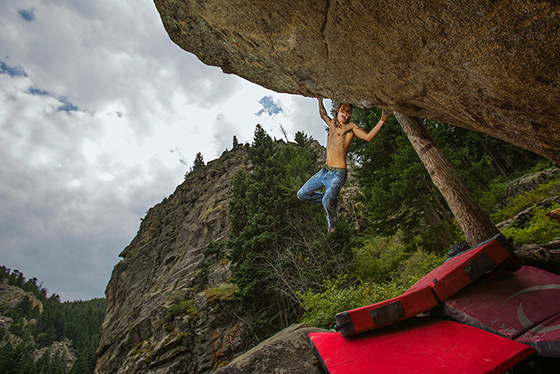 L.A.-based photographer Dan Krauss took photos of climber Diego Lopez Montull for Red Bulletin Mexico.
Diego Lopez Montull is a mega-strong climber and Five Ten Elite Athlete from Mexico City. He spends half his time in Boulder, CO, projecting with some of the top climbers in the world and the other half in his hometown in Mexico. I got to spend a few days with him photographing some of his local projects. Had a blast hanging out and hearing stories of all the places he's climbed around the world. Looking forward to kicking it with him again!
See more photos on Dan's blog.