Michael Reaves
is a student at the University of Kentucky where he is studying for Bachelor of Science degrees in both Business Management and Marketing. He is also the photo editor at the university's independent student newspaper, the Kentucky Kernel, and in the summer of 2015 interned as a staff photographer at the
Dallas Morning News
.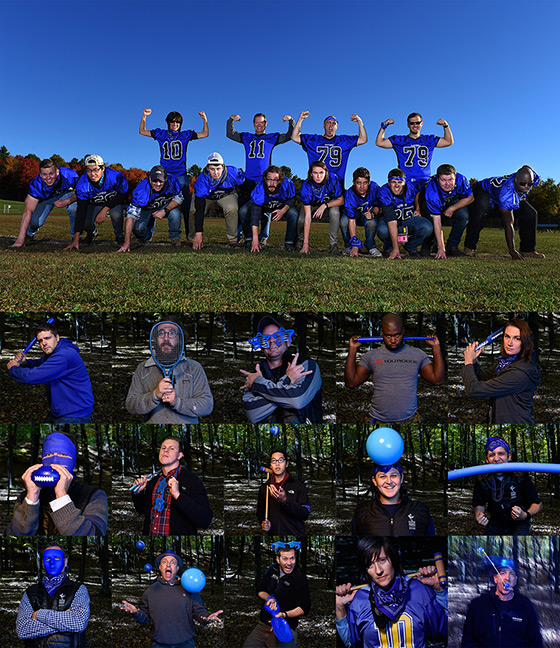 I am still processing (and recovering from sleep deprivation) from what was an amazing, inspirational, and challenging weekend at the Eddie Adams Workshop. For those of you who don't know, each year 100 students and 1st or 2nd year professionals from all over the world are selected based on the merit of their portfolios to come to the barn and join the top editors and photographers for 4 days in Jeffersonville, NY. They are divided into 10 teams of 10 students and are led by an editor, a photographer, a producer and a tech and work in collaboration shooting assignments to produce a body of work based on a theme. The students also listen to countless presentations from photographers and sponsors and take part in the 11:30 club, which are portfolio reviews for the students. 
I was very humbled to be selected as a member of the 28th class of the Eddie Adams Workshop. It was, as I said above, an inspirational, and challenging weekend. I was a student on the blue team and was led by Getty Images chief photographer Al Bello, Sports Illustrated Director of Photography Brad Smith, photographer and founder of PhotoBrigade.com Robert Caplin, and Washington Post photographer Toni Sandys Mallon and the honorary member of the blue team Cliff Hausner of ProFoto. While most students on teams are given individual assignments that revolve around a theme, our team took a different approach this year and decided to do one assignment covering a small-town high school football game in Monticello, NY; Super Bowl style. Each student had a different assignment at the game from features, to portraits, to action, and everything in between. It was amazing to see how each student shot something different than the last and how we each worked in cohesion to create one body of work that showcased what it is like to attend a small-town high school football game. On top of shooting the game, the football team and cheerleaders came to the Eddie Adams barn on Sunday and we were able to take portraits of them using lights provided by ProFoto and assisted by portrait photographer extraordinaire Alexis Cuarezma.
In addition to the shooting aspect and the portfolio reviews, we were also treated to presentations from the likes of James Nachtwey, John Moore, David Guttenfelder, John Stanmeyer, Al Bello, Eugene Richards, Matt Black and so many more. While it will probably take weeks to process through all the images, 8 pages of notes and lessons, I heard a common theme I learned was finding a vision and a body of work that you care about as a photographer and a human to explore visually.
While words could never do the experience of the Eddie Adams Workshop justice, I hope that gives a little overview of my time. Thanks to our coaches, the staff of the workshop including the black team and the white team and lastly thanks to the photographers, editors, and students who inspired me and I am humbled and honored to them call friends after this weekend. Below are some images I shot on the football assignments and photos from the barn and pretty pictures from the picturesque backdrop that was upstate New York. Thanks for looking!