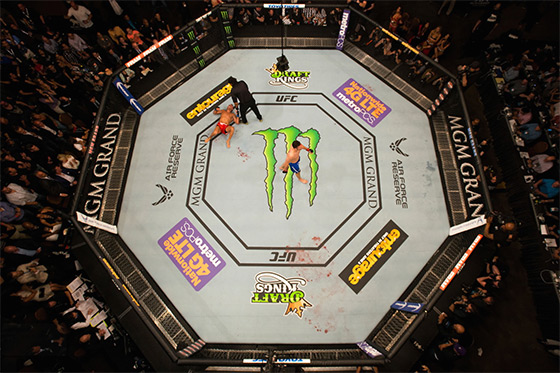 Dallas, TX-based photographer Cooper Neill shares his latest project on Mixed Martial Arts called Modern Gladiators.
For the past few years I have been working with professional fighters around the world getting an inside view to the world of mixed martial arts. There are a lot of misconceptions about fighters and the reality is they are the nicest and most dedicated athletes I've worked with in my years as a sports photographer.

Most of the guys are fighting to support their families. There are Olympians, former NBA and NFL players and fighters who have been studying mixed martial arts while their friends were playing tee-ball. These aren't guys who get in bar fights that randomly decide they want to become a professional fighter – these are highly trained and highly skilled athletes who happen to be very skilled at beating other guys up.
See more photos on Cooper's website.