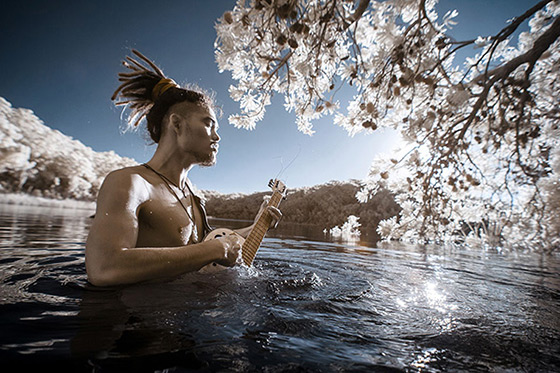 Photographer Steven Saphore hacks cameras to capture light beyond the limits of human vision and into a surreal depiction of reality known as the infrared spectrum and shares his latest project.
Earlier this year, Australian musician Kuya Howler and I embarked on an ethereal exploration of Queensland's North Stradbroke Island (known as 'Minjerribah' to it's original inhabitants) with a focus on the eradicated Quandamooka Aboriginal culture through infrared photography and music.

Acting as a viewing portal to a transcendent plane of reality, infrared photography vividly illustrates the ancient Aboriginal notion of spiritual energy and Dream-time lore in the form of deeply detailed skies and glowing white trees. In conjunction with Kuya's impeccable 'sense of place' expressed through his music, we aim to conjure the atmosphere, feelings and purpose of the original custodians of this small island that was once called 'Minjerribah'.
View the story and more photos on the World in Infrared website.