C.S. Muncy
is a New York City-based freelance photojournalist with a client list that includes The New York Times, The Wall Street Journal, Newsday, The New York Daily News and The Village Voice. His work has also appeared in Time Magazine, The Smithsonian Magazine and Wired Japan. In 2012, he was selected for the 25th Eddie Adams Workshop, received the NPPA Short Course Travel Grant and won first prize in the National Geographic/Nikon "Full Story" photo contest. A graduate of the Defense Information School, he enlisted in the United States Air Force in 2002 and is currently a combat correspondent with the 106th Rescue Wing.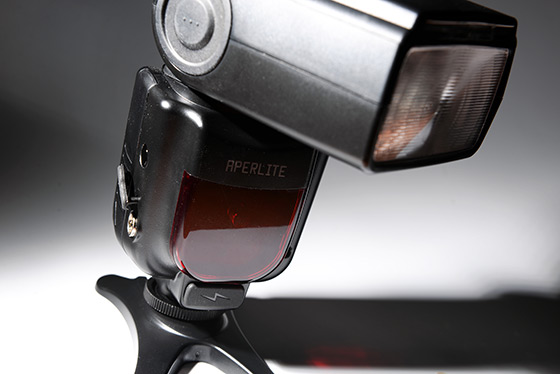 There's a long and storied history when it comes to third party flashes over the last thirty years. Back when I sold cameras, people would automatically assume they needed to buy a flash from the corresponding company. Buying a Nikon? Guess you'd better buy a Nikon flash. It was the kind of mindset that was hard to break from, if only because flashes built by the same company as your body tended to perform better, and feature more options than many third party strobes.
That's the theory, anyways.
Consider, however, how many successful third-party manufacterors there were twenty or thirty years ago. The Vivitar 283 and 285, for example, were a staple flash for many working photojournalists and wedding photographers. In fact, the simple, sturdy, easy to use designs remains in use and for sale today (though since the company was bought out, there have been some questions on quality control.) Or take Sunpak or Metz – for years, both put out some spectacular handle-mount flashes. A lot of people (mostly brand loyalists) like to complain about the ever-growing number of third party flashes, but the point I'm trying to make is that they've been around for quite a while.
I used to be one of those brand loyalists. In many ways, I still am. My SB-900 and SB-800 have worked reliably for several years now, surviving protests, military training, near-total water submersion and the kind of dirt and sand that would make a gearhead shudder. A lot of third party flashes don't have that kind of staying power. Still, if you're on a budget or looking for some flashes with some unique features, there's a huge variety of strobes out there for you.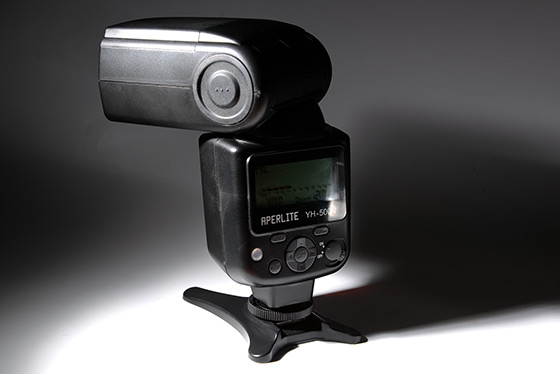 I was recently sent an Aperlite YH-500N strobe for testing. Facing it head on, it's reminiscent of an SB-900; roughly the same size and shape, with a similarly sized head. The plastic felt a bit lighter, but it didn't feel cheap or fragile. That's where the similarities end, though. Looking at the back, the control layout is very different, though it's simple enough that even inexperienced shooters should be able to get a handle on it easily enough. The mount tightens down with a screw rather than a switch, which I prefer (Nikon's switch-lock never really feels all that solid to me.) There's a sensor for wireless shooting and sync cord outlet on the side, and a focus-assist light on the front.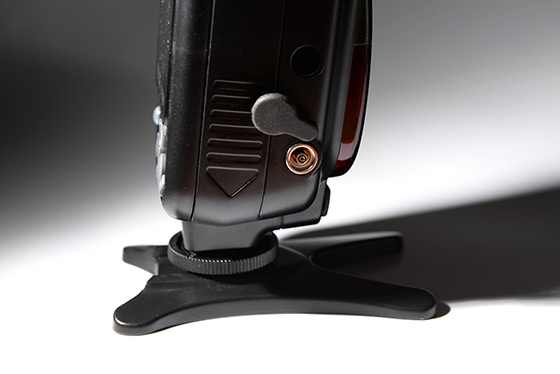 I'll admit, I wasn't entirely happy with the AF assist. When focusing in low light, the AF assist throws out a series of red, laser-like lines. The problem is that they don't always match up with your lens. It's also very bright, so it can interfere with your scene or momentarily blind your subject. This can also be a problem for your fellow shooters if you're photographing a show or political event. Nobody likes a photographer who throws colored lights all over a subject.
I tested the flash using a combination of cameras and lenses, mostly sticking with my D750, D800 and D4. Generally speaking, I was very happy with it – the light output was consistent, the color-cast was to be expected from an on camera strobe, and the recycle time didn't leave anything to be desired.
My one issue was the lack of a high speed sync. The instructions stated that the YH-500N features HSS, but no matter how hard I tried I couldn't get it to work. I was stuck keeping my shutter speed down beneath 1/250th of a second. This can be a huge problem if you're trying to shoot with your lens wide open on a sunny day. After talking with Aperlite, I found out that there was an error in the instructions and that this model does not support HSS.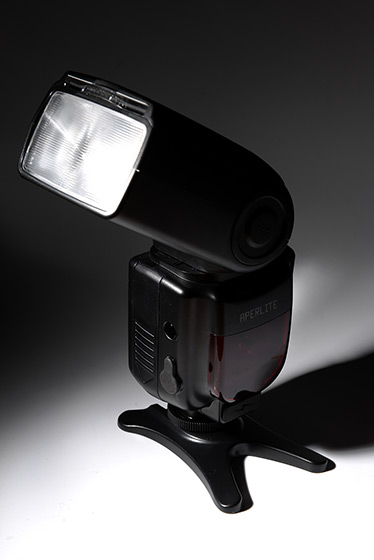 So where does this flash stand when compared to other similar models?
PRICE
– at $59.99, it's kind of a steal. For a TTL and wireless capable strobe, you're not going to find a ton of other models out there that can compete at this price
BUILD
– like I said, the plastic feels a bit lighter than my OEM flashes. The metal shoe mount feels strudy enough, and at no point did I feel like the flash wasn't going to stand up to the abuse I was heaping on it
CAPABILITIES
– the lack of HSS was a big turn-off for me. There are a ton of scenes where I need to shoot with my lens wide open, and not having HSS prevents that. Other than that, it's iTTL capable, functions wirelessly and is otherwise comperable with OEM strobes.
Final thoughts:
For the price, you're getting a great deal. Despite my reservations about the lack of HSS and my issues with the AF assist, the YH-500N still offers comparable power, recycling speed and wireless functions of OEM models.