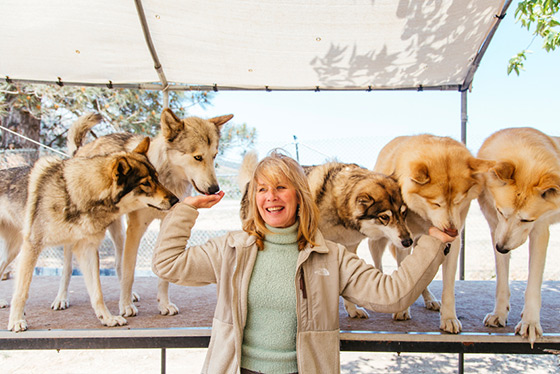 L.A.-based photographer Kendrick Brinson was literally thrown into the wolf pack while shooting an article about wolf therapy.
The best compliment you can get from a photo editor (besides the occasional wonderful "We love these photos, thank you!" type emails), is when a photo editor is really excited about giving specifically you a really fun and amazing shoot because they thought of you for it. And their enthusiasm is infectious. This is what happened when Alex reached out to me to photograph Paul and Colette Pondella and their pack of 10 wolves (wolfdogs, actually) at the Shadowland Foundation. Alex knows I love animals (like, a lot) and she was right, this shoot was a a treat.
Continue reading and see more photos on Kendrick's blog.