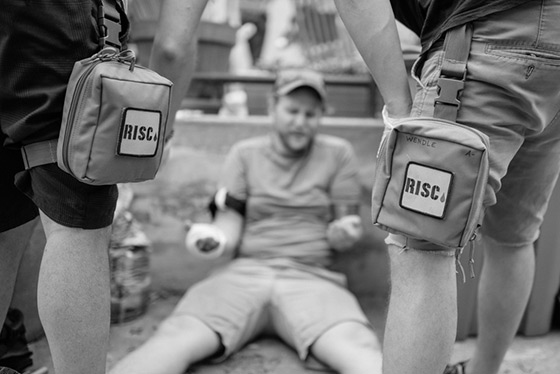 Chicago-based photographer Cengiz Yar shares photos of the RISC class in NYC, a nonprofit organization which provides battlefield first aid training to freelance conflict journalists.
Last month, RISC (Reporters Instructed in Saving Colleagues) held their tenth training class at the Bronx Documentary Center in New York City. If you're not familiar with RISC, it's a battlefield medical training class for freelance conflict reporters. RISC was founded by Sebastian Junger after the tragic deaths of Tim Hetherington and Chris Hondros in Libya in 2011. Although serious, Tim's shrapnel wounds could have been treated had any of the freelancers he was with known basic medical techniques. Sebastian, knowing that had he been there he himself would have been unable to save Tim's life, setup RISC to avoid similar tragedies in the future.
Continue reading and see more photos on Cengiz's blog.