C.S. Muncy
is a New York City-based freelance photojournalist with a client list that includes The New York Times, The Wall Street Journal, Newsday, The New York Daily News and The Village Voice. His work has also appeared in Time Magazine, The Smithsonian Magazine and Wired Japan. In 2012, he was selected for the 25th Eddie Adams Workshop, received the NPPA Short Course Travel Grant and won first prize in the National Geographic/Nikon "Full Story" photo contest. A graduate of the Defense Information School, he enlisted in the United States Air Force in 2002 and is currently a combat correspondent with the 106th Rescue Wing.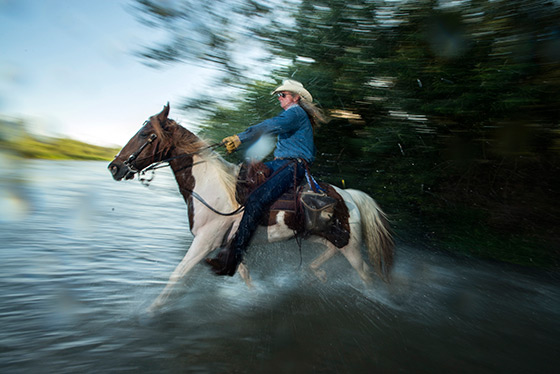 I recently attended the DoD's Worldwide Military Photography Workshop in Riverside, California. The experience was similar to Eddie Adams – bringing together photographers and videographers to practice their storytelling skills, conduct portfolio reviews, and talk with leaders in their field. As a member of the advanced team, I was tasked with telling the story of Norco.
Norco's about an hour away from Riverside, and it's a tiny little thumbnail of a rural town surrounded on all sides by suburbs, big box stores, and freeways. But inside those borders, it's kind of a throwback – also known as "Horsetown, USA," Norco features the highest percentage of horse ownership per person within the United States. In fact, there's really only one sidewalk in the town. Instead, you find unpaved dirt horse trails. At each corner, the crosswalk buttons are clearly marked and raised high enough for a rider to reach without dismounting. Local gas stations have areas you can walk your horse through, and almost every building has a spot where you can tie your mount off.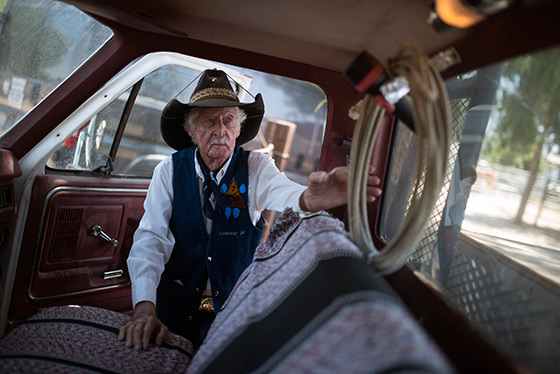 Our instructions left a lot open to interpretation. Telling the story of Norco is no small thing. It may be a tiny town, but there's a lot of stories to tell. Our first subject we met after walking into the local American Legion. "If you want to know about horses," one member said from across the bar, "then you'll want to talk to Cowboy Al."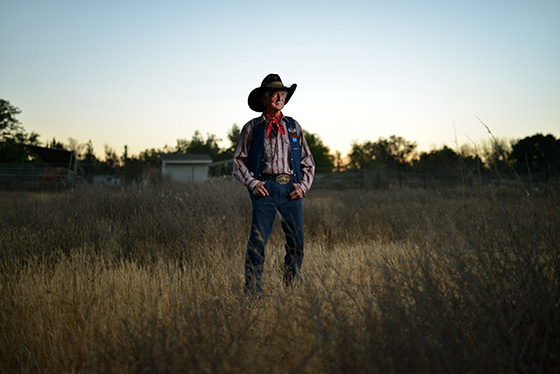 Al sat at the table a few feet from the bar with his son in law, dressed in jeans and a white cowboy shirt, a beaten and cracked cowboy hat covering his hair. At 95, Al was a veteran of World War Two, having landed at Normandy with the 7th Armored Division and the Battle of the Bulge. After the war, he returned to Norco, working today as a ranch manager.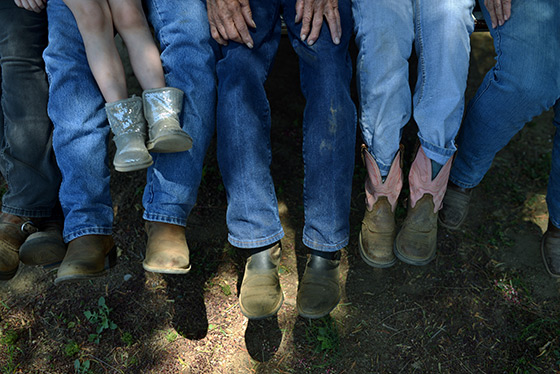 We spent eight days talking with locals, working with our team members and capturing images and video of the area. More than the work, the process was where we all really improved.
Workshops such as these are great for photographers at almost any skill level. Working with other shooters (and seeing how they work) can greatly influence your own images. Talking with instructors can help you identify your weaknesses and shore up your strengths. One thing I've picked up over the years is that, no matter how much skill you may or may not have, you should never stop learning.