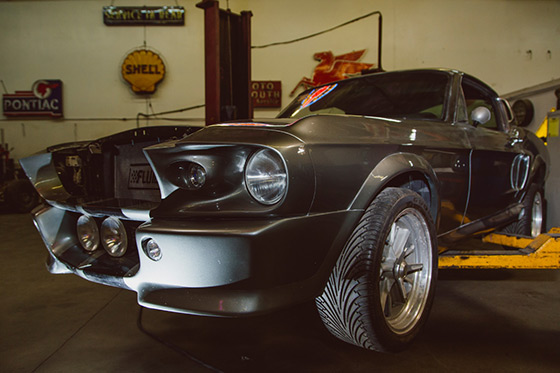 L.A.-based photographer David Walter Banks took photos at Cinema Vehicles Services, the #1 supplier of Hollywood movie cars.
This is one of a few assignments as of late that has given me immense enjoyment photographing inanimate objects. I'll start off by rebuking the term I just used in arguing that simply because an object does not breathe, change or live does not mandate it has no life of it's own. Objects very much have a life of their own, changing and moving over time, just like the earth on which they were created. They have characteristics that morph, they mean different things to different people, and with a small stretch of the imagination even seem to have a voice of their own and a personality – one that may very well change with age.
Continue reading and see more photos on David's blog.