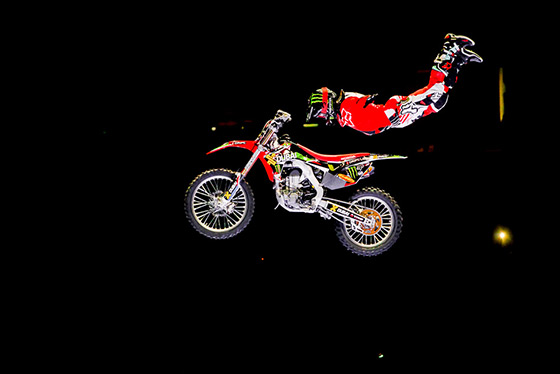 Sarasota, FL-based photographer Chip Litherland took photos of the Nitro Circus for ESPN The Magazine.
Got a last minute gig a few weeks ago from the awesome crew at ESPN the Mag to hop aboard the Nitro Circus for a couple stops across Florida.  Josh Sheehan had just pulled off the first triple backflip on a motorcycle and he was hitting the road with Travis Pastrana and the rest of the athletes to put on shows in the U.S. – access was awesome, the athletes were great to work with, and action was obviously off the charts.  Hard to complain when they're jumping bathtubs through pyro in stage lighting.  Sooooo much fun to shoot.
See more photos on Chip's blog.