C.S. Muncy
is a New York City-based freelance photojournalist with a client list that includes The New York Times, The Wall Street Journal, Newsday, The New York Daily News and The Village Voice. His work has also appeared in Time Magazine, The Smithsonian Magazine and Wired Japan. In 2012, he was selected for the 25th Eddie Adams Workshop, received the NPPA Short Course Travel Grant and won first prize in the National Geographic/Nikon "Full Story" photo contest. A graduate of the Defense Information School, he enlisted in the United States Air Force in 2002 and is currently a combat correspondent with the 106th Rescue Wing.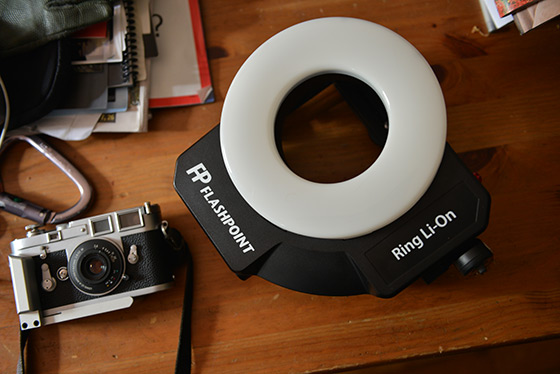 A few weeks ago, Adorama sent me their Ring Li-On flash for testing. I'll admit, ever since I first saw this at the last PhotoPlus Expo I've been extremely eager to get my hands on a review model. The idea of having a portable ring light without having to lug around a separate battery pack was extremely appealing. I ended up putting the review model through a variety of tests under several different shooting conditions, the results of which I'll address in a moment.
The Ring Li-On is a 400ws strobe released under the Flashpoint brand. At its heart, the strobe is a rebranded Godox Witstro AR400 which was released last year. I've bought a number of Flashpoint items through Adorama, and one of the advantages of working through them (versus buying directly through eBay or a third-party site) is the customer service, which to date has been stellar. When I have a technical question or issue with a part, they've been fast to answer or help me replace it.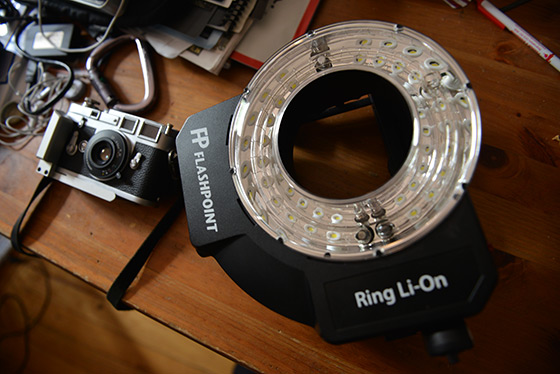 The strobe is a solid piece of engineering – if you do a lot of work outside the studio, this is a huge point in its favor. Unlike some third-party flashes, there's no flimsy plastic ready to fail at inconvenient moments, and the flash tube (a single tube, versus the pair of tubes you usually see in other models) is protected by solid clear plastic. The battery weighs about a pound and can be ejected and replaced mid-shoot. The 4,500mAh battery I used lasted through several shoots without needing to be recharged.
Out of the box, the flash comes with a sync cord to connect to your camera. This is great if you're shooting with a professional or semi-professional DSLR, but if you're shooting with a consumer level camera you're going to need an adapter. You can buy a radio trigger and receiver – the nice thing about these is that the trigger is cross compatible with all other Flashpoint products. If you have a Zoom, a Streaklight and the Ring, all can be fired using the same system. Unfortunately, the flash is only capable of firing in manual mode. This means no iTTL.  There is a way to fire in HSS, but it's relatively complicated and isn't yet perfect.
To fire on high speed sync, you'll need a different radio trigger. The one designed for the Ring doesn't do HSS. I used Meyin RF-624 triggers, but any TTL-capable trigger should work. Since there's no shoe-mount on the strobe, you'll have to rig the reciever up to it – velcro or gaffers tape worked well enough for me. Then you'll need a sync cord to connect the receiver to the flash. After that, the HSS works pretty well. There is a small sliver towards the bottom of the camera that overexposes, so keep that in mind while framing your shot.
The manual mode itself is very simple and intuitive. Power output is controlled via a manual command wheel, while the power, select and LED functions are controlled by physical buttons. The LED is a very nice addition, especially if you're going to be shooting video.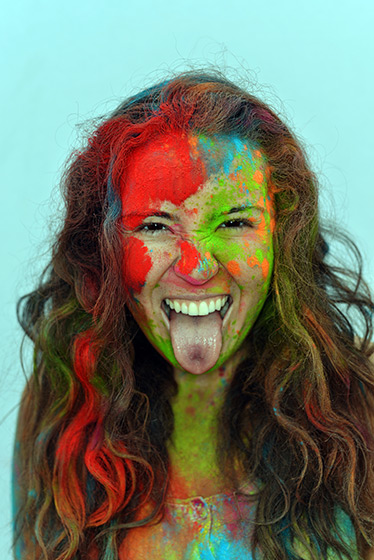 I ended up testing the Ring out during a portrait shoot in the city during a mild rainstorm, and at the Holi Festival of Colors. During the shoot in the city, the flash held up very well. While it can in no way be considered "weather sealed, a few drops of water didn't seem to cause any immediate problems. Now, that said, don't take this thing out in the rain too much – there's a series of vents directly behind the flash tube that will allow water into the strobe. During Holi, I used the strobe both on camera and off, and generally liked the results.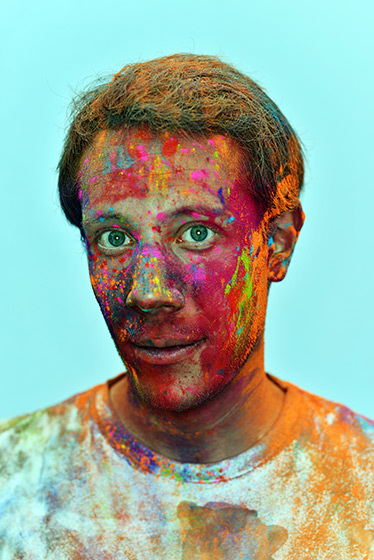 The "ring light effect," – that soft shadow surrounding the subject –  wasn't as pronounced as I expected. In fact, the effect reminded me more of a bare-bulb flash than anything else. I suspect the size of the ringlight and the focal length of the lens had a lot to do with this.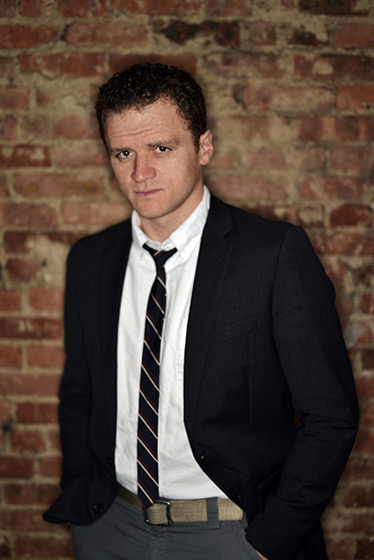 One area where this strobe really shined was at product photography. I shot several frames of antique cameras and equipment, and the unique lighting really made each image pop.
So, after several weeks working with the Ring, what's my opinion? It's a powerful, well built and intelligently engineered strobe that has a lot going for it. It works just as well for video as it does for still and can stand up to a reasonable amount of abuse. The lack TTL capabilities is problem, but not an insurmountable one. At $499, this is a great addition to any portrait or product photographers bag.
PROS
– Competitively priced compared to other ringflash models.
– Well built, sturdy and compact
– Common sense engineering, well placed menu and command dials
– radio trigger works across platforms
– very powerful
– LED is great for video work
– perfect for product photography
CONS
– No TTL
– Complicated HSS
– No shoe-mount for triggers