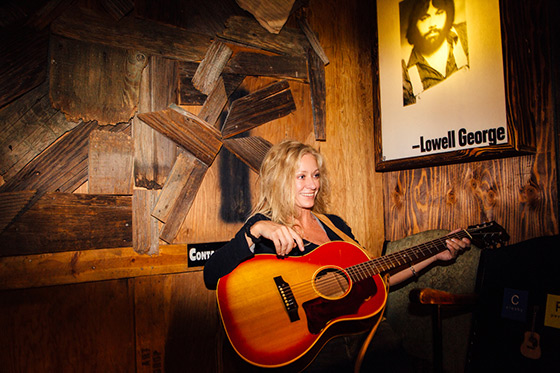 L.A.-based photographer David Walter Banks shot singer Shelby Lynne for the Wall Street Journal.
The Soulful Southern Gothic Queen of the California Desert, 0r that's the moniker I bestow her anyway. I must start by saying that, yes, I did fall a bit in love with the aura of this rock goddess 14-years my senior, but only the type of crush a boy develops 14-years my junior. I've met many musicians in my day, and not all of them, even some very famous ones, are the real deal. Shelby is. Her soul-dripping voice full to the brim of authentically raw emotion, her songwriting uniquely her own with an awareness of the modern hipster and the country mega-star lover, with a reverent nod to the ghosts of Stax legends from an era bygone that influenced and paved her way.
Continue reading and see more photos on David's blog.