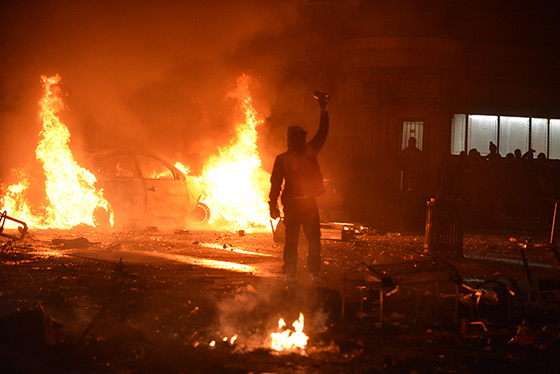 NYC-based photographer C.S. Muncy covered the Baltimore riots.
As soon as I started getting alerts about the conflict between protesters, looters and the police in Baltimore I knew I needed to head down. It was only a few hours from my home, close enough that I could make it before nightfall. Getting there early was important – timeliness of the story aside, I knew that a horde of national and international media would soon descend on the area. The same thing happened in Ferguson.

The most important tool (aside from my camera) for covering this story turned out to be my phone. People take it for granted, but it's really an absolutely amazing piece of technology. With my phone, I was able to get news alerts through Breaking News Network (a subscription service that provides breaking news alerts as they happen) and listen to the local police radio through a scanner app. Protective gear was also important – a mask, helmet and vest seemed necessary that first night as several looters took exception to our presence and threw bottles at us. Additionally, photographing with the protesters meant facing officers firing rubber bullets, bean bags and pepper-filled rounds.
See more of C.S.'s work on his website.