By way of Pittsburgh,
Coty Tarr
is a Brooklyn based photographer focusing on active lifestyle and portraiture. As a lifelong sports fan – it's only natural that his work focuses on athletes and the active world we live in. Coty's client list includes the likes of Sports Illustrated, Monster Energy, ESPN, VICE, Gatorade, Women's Health, and USA Network to name a few.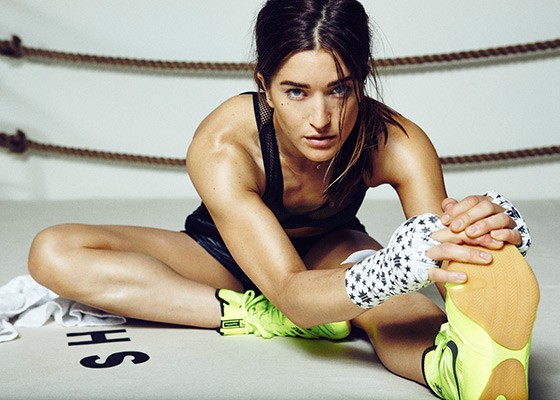 I love to look at other photographers work. It inspires me, influences me and sometimes makes me a little bit jealous. But not jealous in a bad way, in a way that makes me want to be better. Coty Tarr, a portrait and fitness photographer based in New York City is constantly pushing the creative limits. He is a young photographer, but growing like a weed. It's no surprise that he loves to shoot and equally loves the post production process. Not only is he inspiring to me, he hails from Pittsburgh, my hometown and he is making us proud. I had a chance to catch up with him and ask him about his career.
1. Stones or The Beatles?
Beatles! They were much more my vibe growing up, always loved them.
2. How did you get your first freelance job?
My first freelance job actually came through recommendation, a photographer friend couldn't take the job so he passed it my way. It happened to be stills for a Gatorade video shoot with Sidney Crosby…a little nerve-wracking for a first real gig.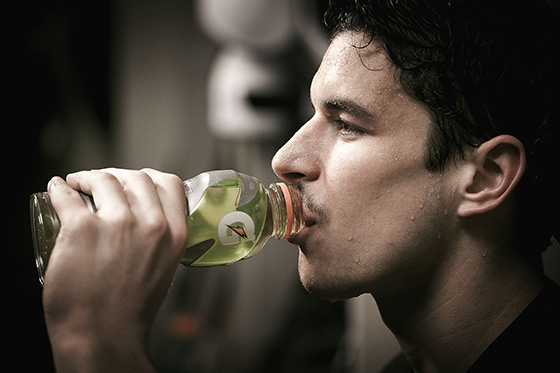 3. Did growing up in Pittsburgh influence the path of photography you took, specifically the athletic lifestyle genre?
For sure. I dabbled with all kinds of photography starting out in school, as you are supposed to. I've always loved sports (very easy to do when you are raised in Pittsburgh) but one thing I unfortunately never connected with was photojournalism, which is usually what is associated with sports photography. It's too restricting to me, since I love post production so much. But I've always been drawn to people, so I started drifting towards portraiture. As soon as I realized I could just involve athletes in my portraits, and combine the two worlds I loved…I knew that was the direction I wanted to go in.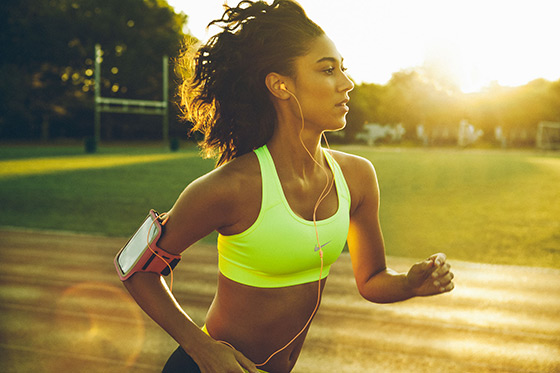 4. How did you learn photography? Are you self-taught or did you go to school?
Well, my first experiences with photography were going on road trips with my friends, taking along a little point and shoot camera my mom got me (who is the family shutter bug). But I knew zero about it, it was just fun having memories from the trips, and I never thought of photography as a thing to do professionally. After high school, and no clue what I wanted to do, I was introduced to a commercial art school in Pittsburgh, which I enrolled on a whim, hoping I'd like it/be decent at it. And that's where I learned all the basics and took shape to where I am today.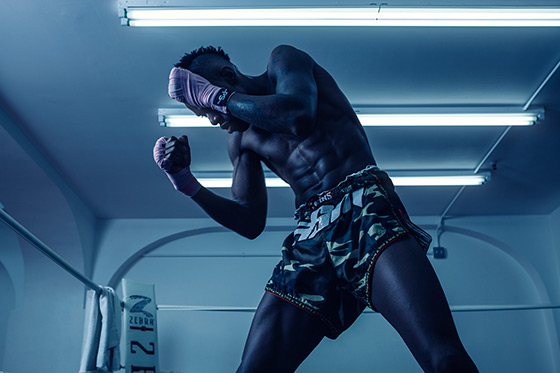 5. Do you ever have trouble getting personal shoots off the ground?
Sometimes. The biggest pain in the ass about photographing people, is you are always relying on other people. Since I'm working with athletes, usually on location, there's always resistance somewhere. Permits, timing, access to athletes, etc. For example, with my Lake Placid project, there were a lot of bumps in the road due to Olympic committee rules, so we were restricted in a lot of ways, but it worked out.
6. Who is your favorite photographer right now, someone that really inspires you to make better images?
Um, this is tough. Because I'm always looking up to quite a few different photographers, that do different things. But one that's pretty consistent, that I love following is Carlos Serrao. I see a lot of myself in his work, so I look up to him a lot and he pushes me without knowing it.
7. I really love the Evander Holyfield Jr. portrait. How did you light it?
Thanks! That was a pre-sunrise shoot in Brooklyn, taken around 6am. We lit it with a 3-ft octabox to its lowest power so we could mix ambient with the strobe.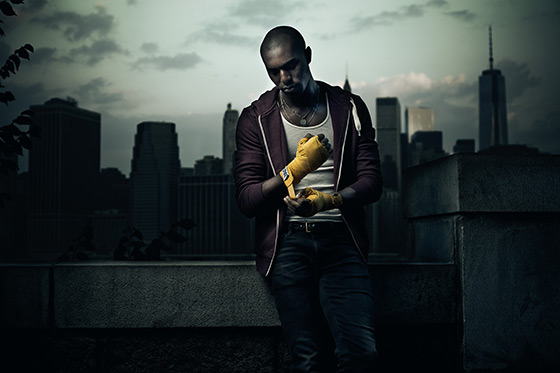 8. I love to hear about how other photographers market to clients. How did you get your first cover for Sports Illustrated?
Well most of my marketing at this point is email based. I don't send out blasts, but I send short personal emails introducing myself to people I'd like to work with, along with a couple photos of mine attached. This is what initially got me in touch with Brad Smith, the Director of Photography at SI. We went back and forth a few times. But then eventually, my good friend Jared Wickerham had a meeting there – mentioned that he knew me, and I got in to meet Brad. We've worked together a few times since then, he's a really great and generous DOP in the industry, a rare thing.
9. Your US Bobsled team series is awesome! What's the back story?
So about a year ago, early 2014, I shot a portrait of Jazmine Fenlator (Team USA Bobsled) while she was in NYC. While chatting with her, I told her how much I loved Lake Placid, where they train. She invited me to come take photos next time they trained there. So this year while they were prepping for the Worlds, I traveled up and did a personal project following her and the rest of Team USA Bobsled around for a couple days. It was so much fun – and they are a really hard working group.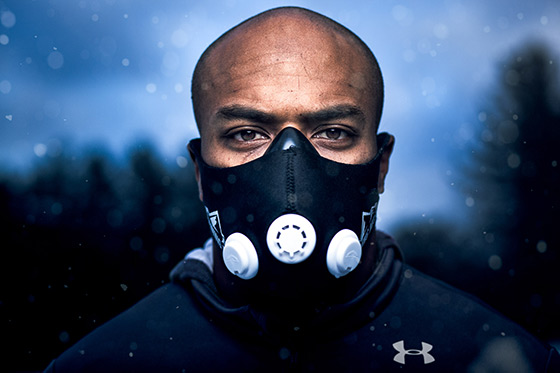 10. Tell me about the NYC market. How do you like living and working there?
The NYC market is pretty crazy. When I moved here, I really made it a point to drop any notion I was ready to photograph, and start assisting a couple people to learn the business. Coming from such a small market like Pittsburgh, to NYC, is just a world of difference. So, I spent a few years mostly assisting while building my portfolio on the side. And just last year I started pushing my own work for the first time. So, I'm still breaking my way in – but I'm opening doors, getting meetings, and the fruits of my labor I feel are finally starting to come in. There's lots of great opportunities on the horizon.

About the writer:
Carmine Sarazen is a photographer based in South Florida. He works with small businesses, e commerce brands and wedding clients. He grew up in Pittsburgh, PA. After moving to South Florida for college and attending Full Sail University, he worked in the concert industry briefly. After realizing that making beautiful images was what he loved, he started to put a focus on it full time. Carmine is a nomad and ready to go where the next assignment takes him.