C.S. Muncy
is a New York City-based freelance photojournalist with a client list that includes The New York Times, The Wall Street Journal, Newsday, The New York Daily News and The Village Voice. His work has also appeared in Time Magazine, The Smithsonian Magazine and Wired Japan. In 2012, he was selected for the 25th Eddie Adams Workshop, received the NPPA Short Course Travel Grant and won first prize in the National Geographic/Nikon "Full Story" photo contest. A graduate of the Defense Information School, he enlisted in the United States Air Force in 2002 and is currently a combat correspondent with the 106th Rescue Wing.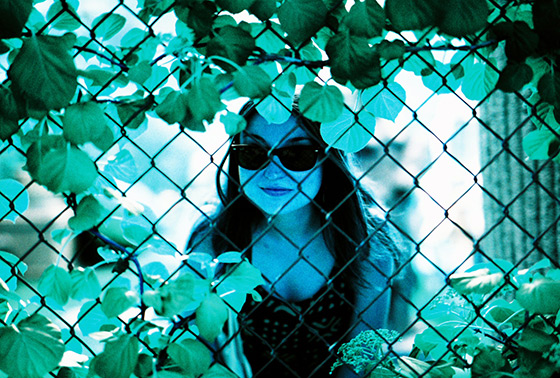 A few weeks ago I was handed a half-dozen rolls of the new Lomography Turquoise film to test out. Between then and now, I ended up carrying around an F100 and a couple of prime lenses. Eventually, I ended up photographing a series of portraits at the Holi Festival of Colors in Brooklyn.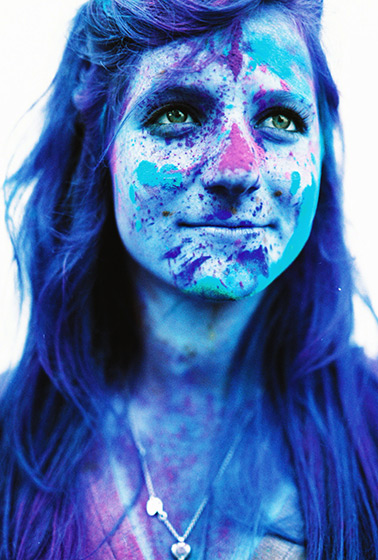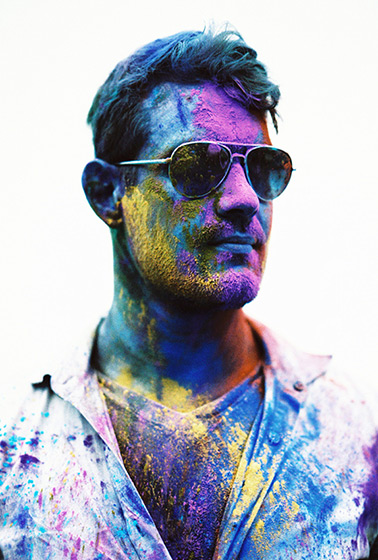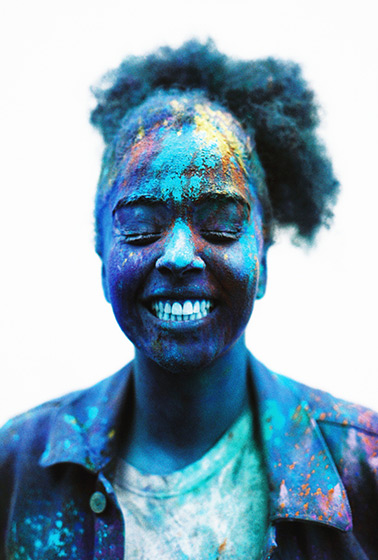 At a glance, the Turquoise stock is very similar to Lomochrome Purple, though this features a color balance in tones of green and blue instead of purple. If I had to compare this to other film stocks, I'd say it comes somewhere between cross-processed slide film and Kodak Aerochrome.
My setup for Holi involved a Westcott X-Drop backdrop stand with a white cloth, a Nikon F100 and a mix of Sigma 35mm and 50mm 1.4 Art lenses, and the Nikon 24mm 1.4 AF-S. Because of the nature of the assignment, I also used a mix of UV and Circular Polarizing filters, which did not seem to effect the final image. My shooting conditions varied from sunny to overcast.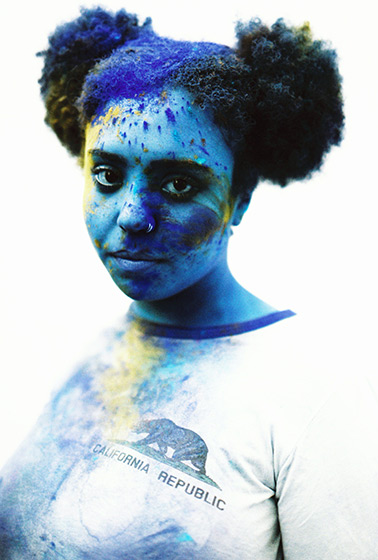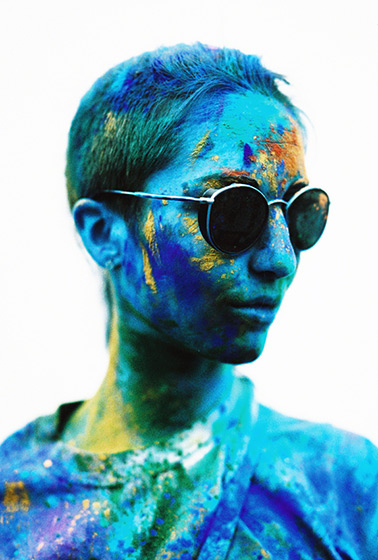 At Holi, flesh tones and warm colors tended to turn shades of (you guessed it) turquoise. The splashes of paint powder varied from acid-yellow to green to blue. For some subjects, they almost appeared to be under a blacklight. The white backdrop remained white.
Under normal conditions the film reacted less dramatically, though of course warmer colors shifted towards blues and greens.
This is not a film for every application. I likely would not use this for hard news work. All the same, for unique and colorful scenes like Holi, it's another unique tool in your bag. It's something you can offer your editors that's remarkably different from the hundreds of other photographers working the same scene. That by itself makes it worth it's weight in gold.